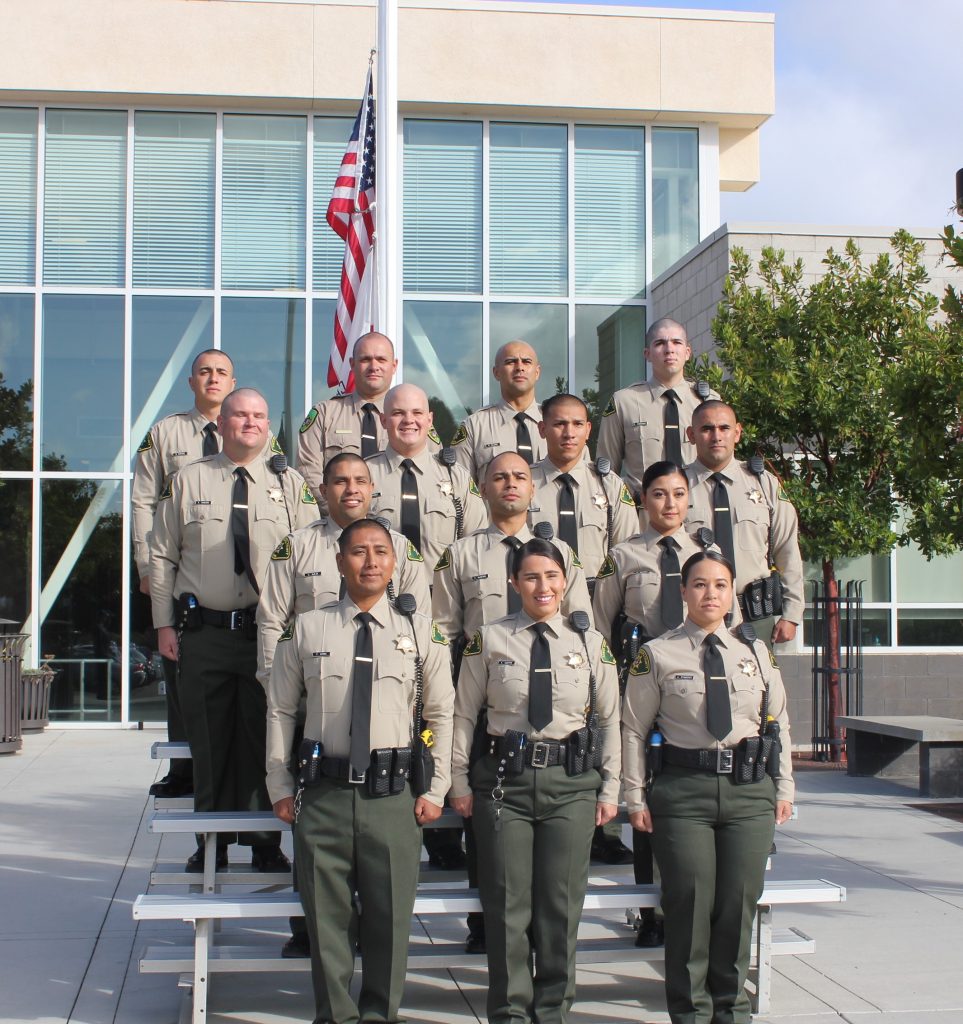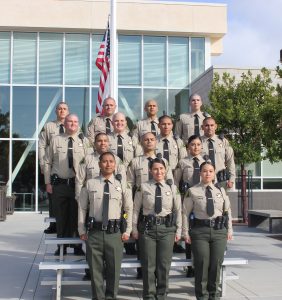 The Santa Barbara County Sheriff's Office is pleased to announce the graduation of 13 Sheriff's Custody Deputies and one independent Custody Deputy from the Allan Hancock CORE Custody Deputy Academy. The graduates received their certificates of completion today, June 14, 2019, at a formal ceremony held at the Allan Hancock College Public Safety Training Complex in Lompoc.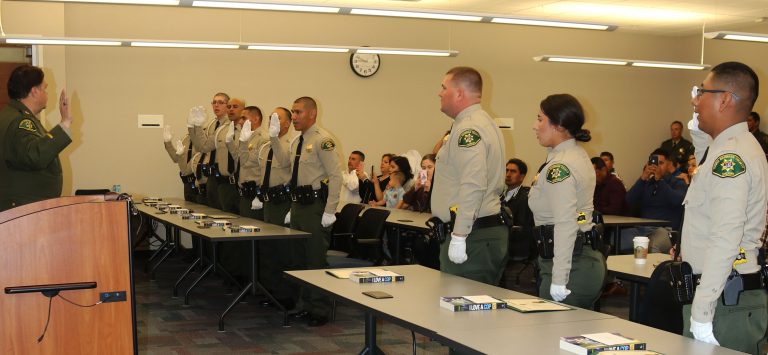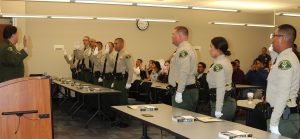 The graduates completed a comprehensive California Standards and Training for Corrections, 243 hours of instruction. Some of the instruction included emergency planning in a custody facility, report writing, ethics, investigation procedures, classification of inmates, contraband detection, arrest and control, physical training and Direct Supervision training.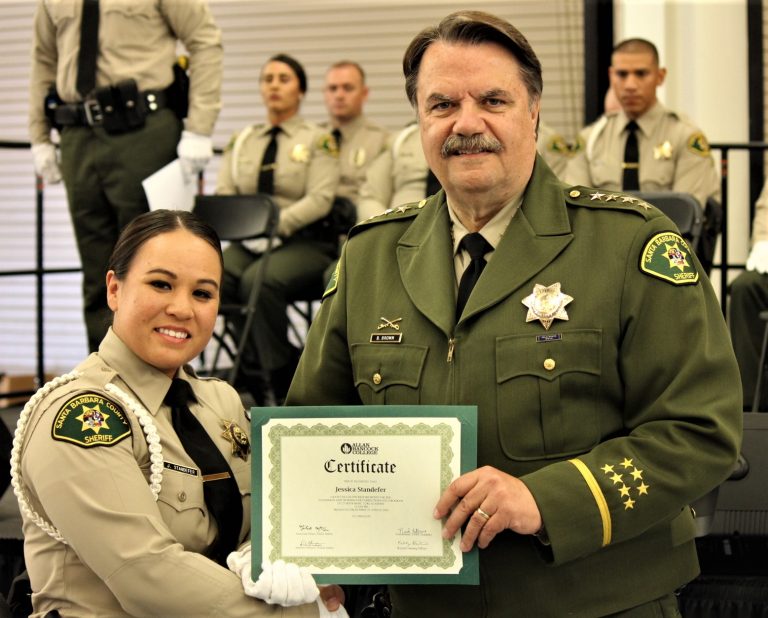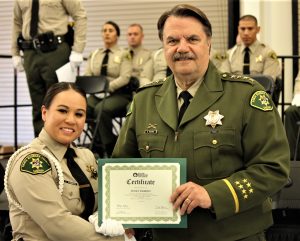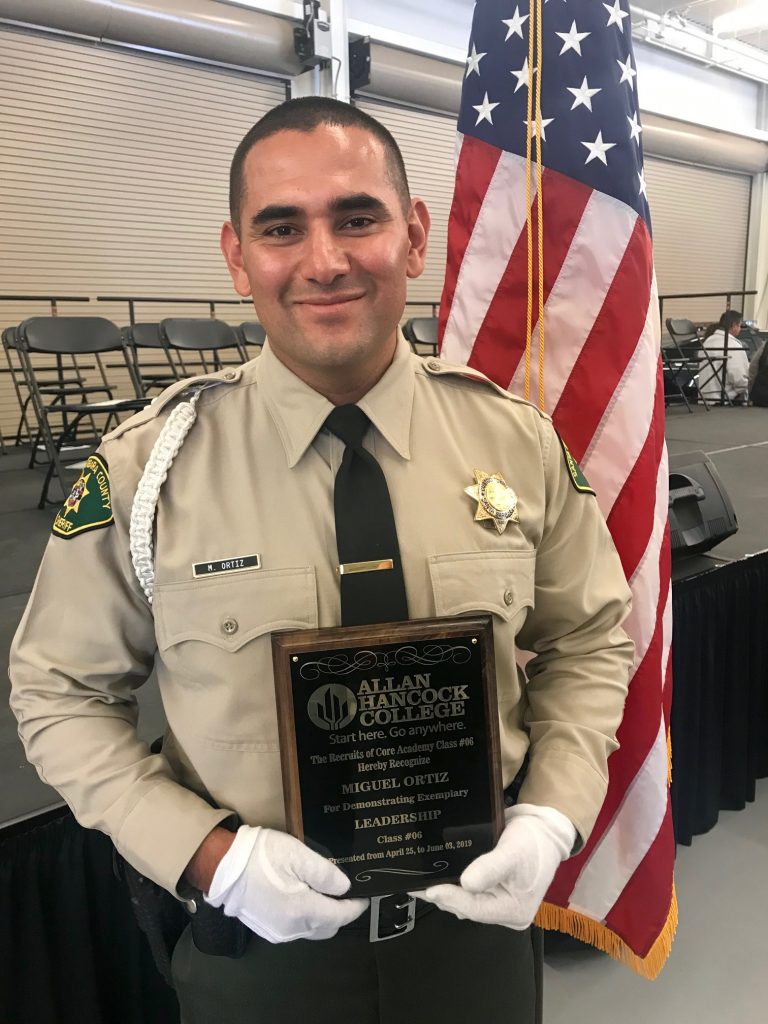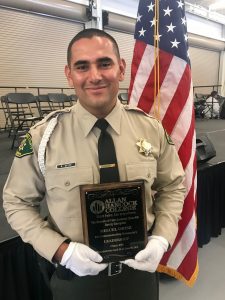 The graduates range in age from 20 to 36 and come to the Sheriff's Office with a variety of backgrounds and life experience. The Academy is designed to prepare students mentally, morally, emotionally and physically to work as Custody Deputies.
From the Santa Barbara County Sheriff's Office the graduates include: Jose Alejo, Dylan Darga, Nancy Garibay, Pedro Giron, Valerie Guzman, Ryan Hawkins, Hugo Hernandez, Tyler McKenna, Miguel Ortiz, Mario Rivera, Miguel Rodriguez, Jessica Standefer and Gage Vargas.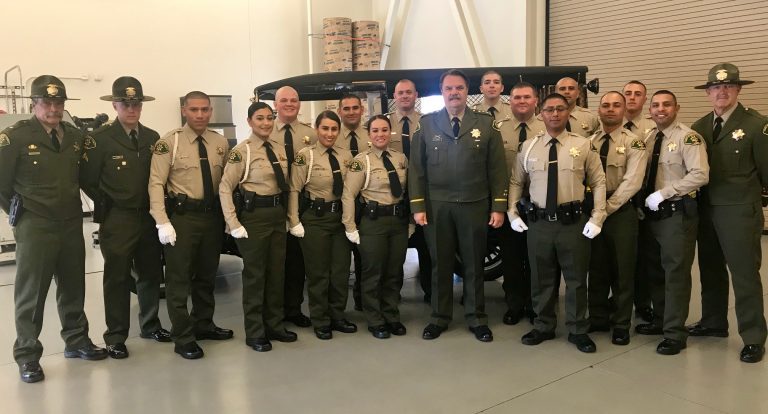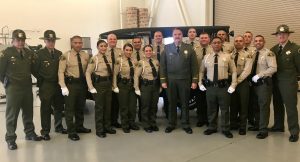 Retired Sheriff's Custody Commander and Recruitment Training Officer, Kelly Hamilton said this was an impressive group. He said, "They came together early on and their team work was impeccable. Those who had strengths helped others with their weaknesses and vice versa. I am confident that they are mentally and physically fit to take on the role and responsibilities of a Custody Deputy."
The Sheriff's Office wants to congratulate Custody Deputy Jessica Standefer for being chosen as the class Valedictorian as well as receiving the Ron Battles (Most Inspirational) Award. In her Valedictorian address, she encouraged her fellow graduates on the path that lies ahead. She said, "Class #6, let's celebrate all the accomplishments we've made in these past 9 weeks; but never forget our training, keep our heads held high, never become complacent and always be firm, fair and consistent."
Congratulations also to Custody Deputy Miguel Ortiz for receiving the Leadership Award.
We are excited to welcome this great group of new custody deputies to our Sheriff's Office family. The Sheriff's Office is currently accepting applications for Custody Deputy. This is a tremendous opportunity for individuals who want to make a positive difference and serve their community while pursuing a career in Public Safety. To apply, go to our website at www.sbsheriff.organd go to the Join Us section.