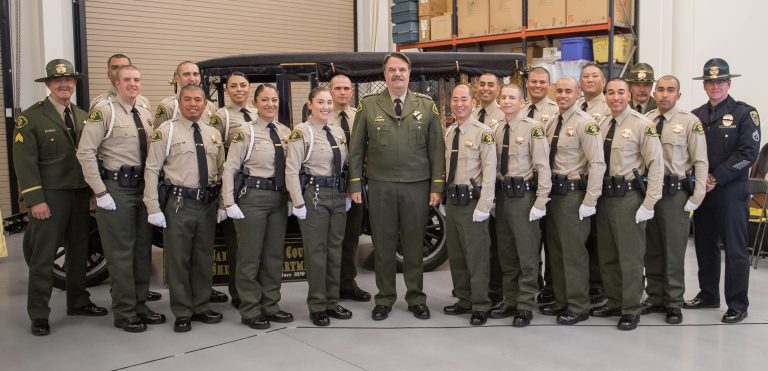 The Santa Barbara County Sheriff's Office is pleased to announce the graduation of 16 Sheriff's Custody Deputies and one independent Custody Deputy from the Allan Hancock CORE Custody Deputy Academy.   The graduates received their certificates of completion today, November 21, 2018, at a formal ceremony held at the Allan Hancock College Public Safety Training Complex in Lompoc.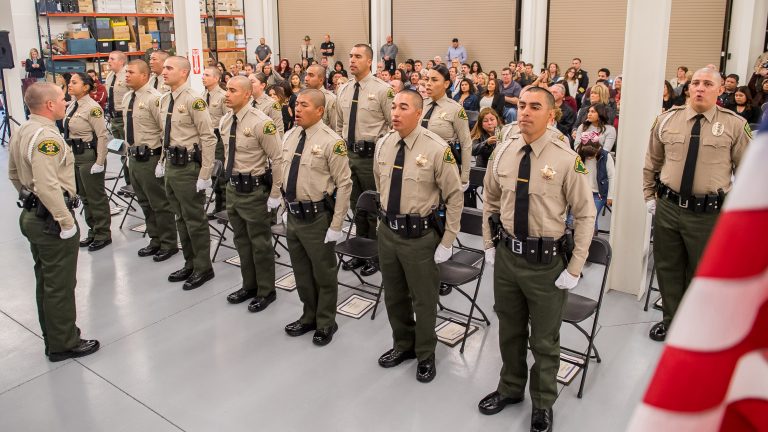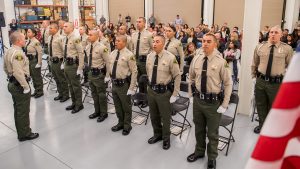 The graduates completed a comprehensive California Standards and Training for Corrections, 243 hours of instruction. Some of the instruction included emergency planning in a custody facility, report writing, ethics, investigation procedures, classification of inmates, contraband detection, arrest and control and physical training.  The graduates also received specific Direct Supervision training which will be the inmate management strategy at the new jail where many of them will likely be assigned when it opens in 2019.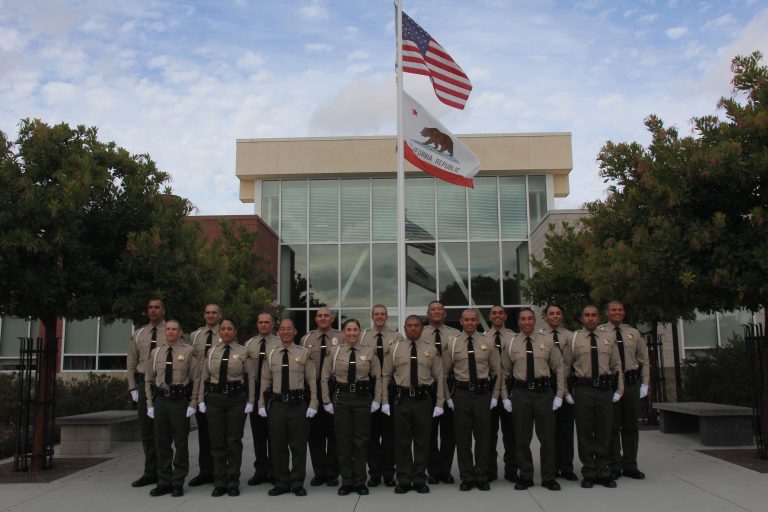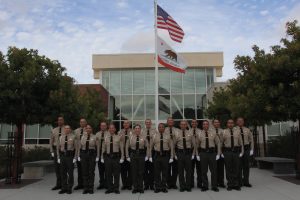 The graduates range in age from 21 to 51 and come to the Sheriff's Office with a variety of backgrounds and life experience.  The Academy is designed to prepare students mentally, morally, emotionally and physically to work as Custody Deputies.  In his keynote address, Santa Barbara County Sheriff Bill Brown spoke directly to the cadets and reminded them of responsibility that comes with their chosen career.  He said, "Be proud of your new position and recognize the value you bring to your agency and to your community.  You have the ability to make a difference each and every day."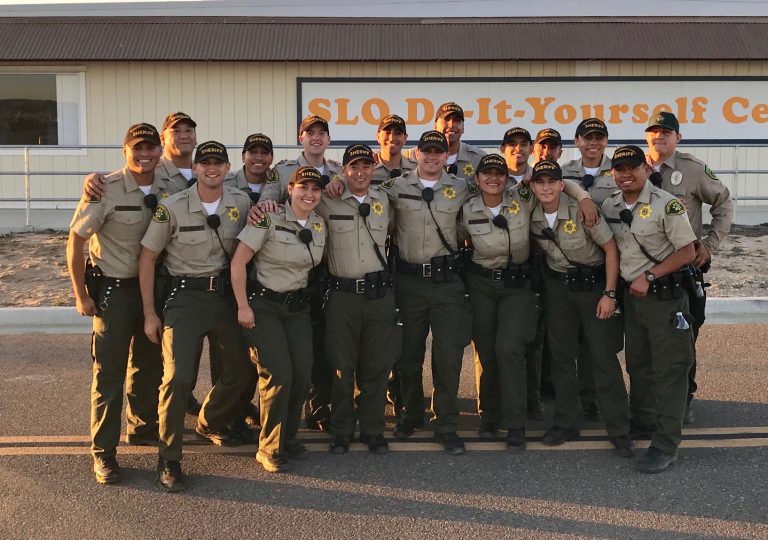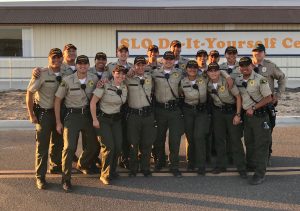 From the Santa Barbara County Sheriff's Office the graduates include:  Steven Akiyoshi, Mayra Andrade, Alejandro Barba, Anthony Castillo, Arianna Espinoza, Tyler Fielding, Jason Kamiya, Bradley Luis, Christian Mejia, Joel Mena, Carlos Nunez, Ignacio Rosiles, Zach Salce, Kevin Trejo, Jasmine Velasquez and Jerrett Wilson.
Retired Sheriff's Custody Commander and Recruitment Training Officer, Kelly Hamilton said this was an impressive group. He said, "They came together early on and their team work was impeccable.  Those who had strengths helped others with their weaknesses and vice versa.  I am confident that they are mentally and physically fit to take on the role and responsibilities of a Custody Deputy."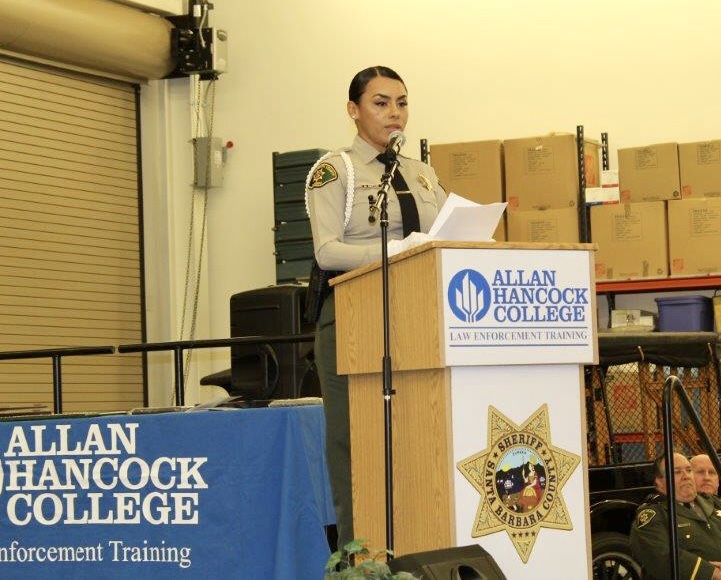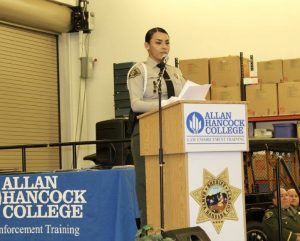 The Sheriff's Office wants to congratulate Custody Deputy Mayra Andrade for being chosen as the class Valedictorian.  In her Valedictorian address, she encouraged her fellow graduates on the path that lies ahead.  She said, "I am ready and Class #05 you are ready.  Let us show them who we are."
Congratulations also to Custody Deputy Jarrett Wilson for receiving the Leadership Award and to the first ever-independent CORE Custody Deputy Academy graduate Jorge Batalla-Velasquez for receiving the Ron Battles (Most Inspirational) Award.
In addition to the presentation of the awards, another highlight of the event was when Custody Deputy Zach Salce and his girlfriend, Maddison Henslin, received a standing ovation from the audience for saving a disabled women who was trapped in a fire on November 13, 2018 in a Vandenberg Village apartment.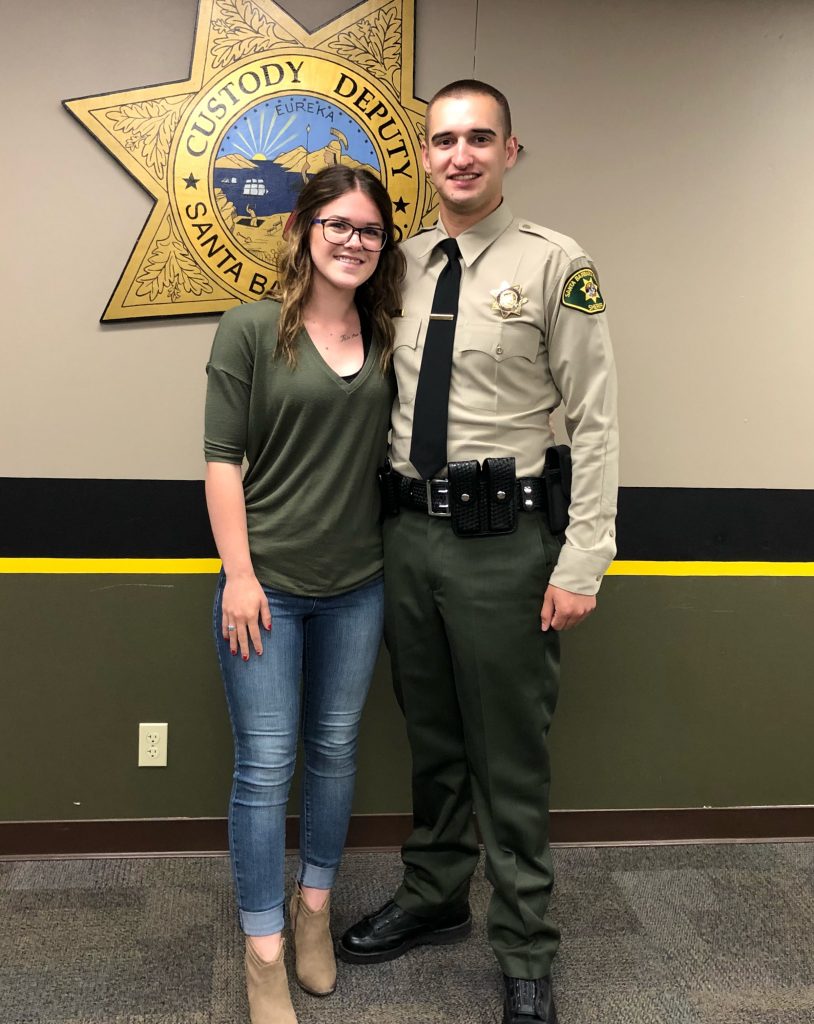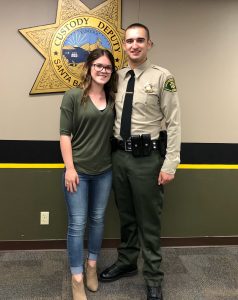 We are excited to welcome this great group of new custody deputies to our Sheriff's Office family. The Sheriff's Office is currently accepting applications for Custody Deputy.  This is a tremendous opportunity for individuals who want to make a positive difference and serve their community while pursuing a career in Public Safety.  To apply, go to our website at www.sbsheriff.org and go to the Join Us section.
###