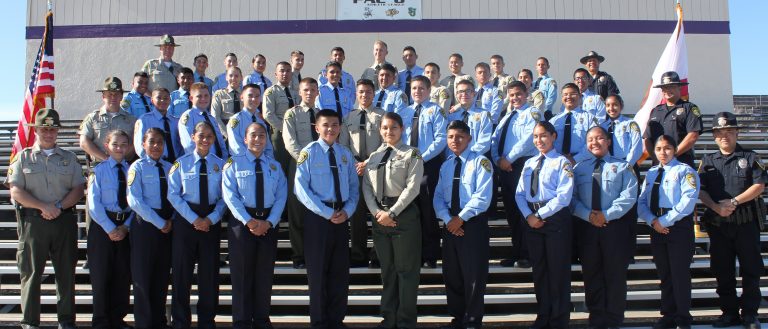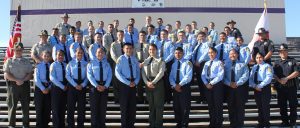 After two weeks of physical and mental challenges, 40 local young adults from five different law enforcement agencies graduated today, July 28, 2018, from the Central Coast Law Enforcement Explorer Academy. The young men and women, ages 14 to 20, had their final inspection by Santa Barbara County Sheriff Bill Brown along with dignitaries from the participating agencies before receiving their certificates of completion at the graduation and awards ceremony at Ernesto Righetti High School.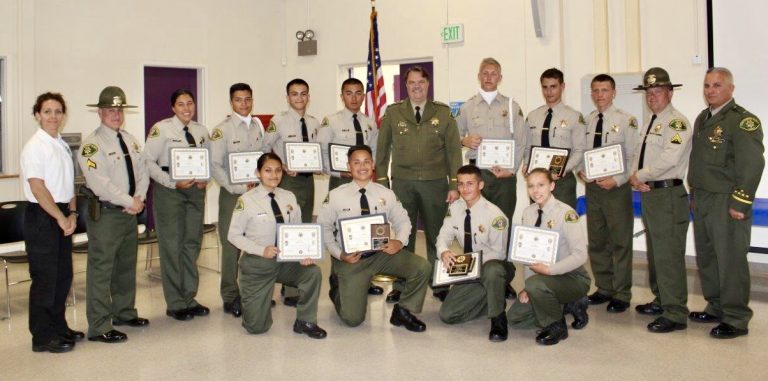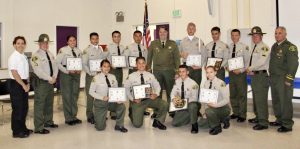 The Santa Barbara County Sheriff's Office sponsors the academy and this year had 11 Explorers participate. The agencies involved, in addition to the Sheriff's Office, included the Guadalupe Police Department, Lompoc Police Department, Santa Barbara Police Department and the Santa Maria Police Department.
In his keynote speech, Santa Barbara County Sheriff Bill Brown congratulated the graduates for a job well done.  He said, "You are stronger young men and women now than you were before you began this adventure two weeks ago.  I hope that you will leave here today inspired to new heights of personal achievement and a sense of purpose.  Be proud of what you have accomplished, but more importantly, take from here the knowledge that you are now in a better position to help others."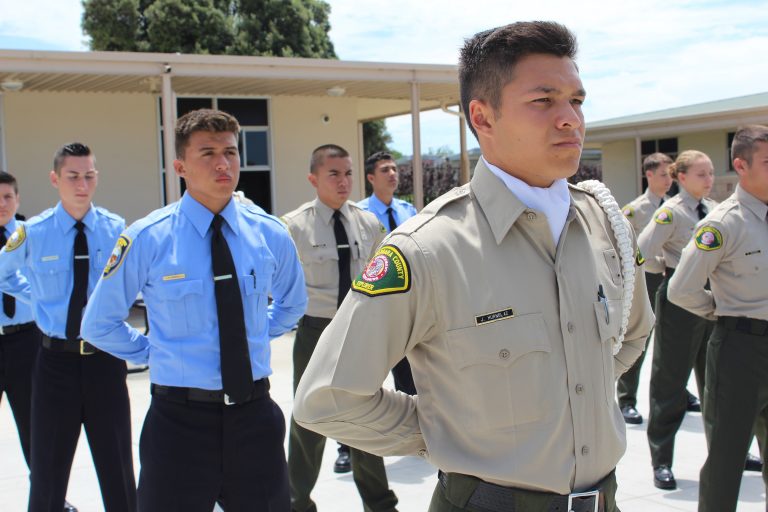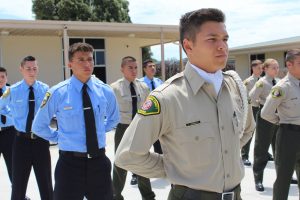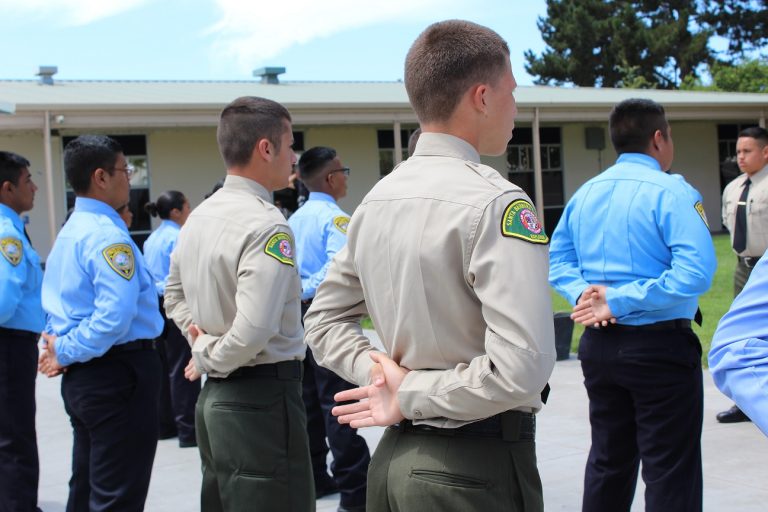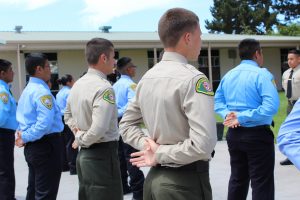 Law Enforcement Exploring is designed for young people interested in a career in law enforcement or a related field in the criminal justice system. Its mission is to offer young adults a personal awareness of the criminal justice system through training, practical experiences, competition, and other activities. Additionally, the program promotes personal growth through character development, respect for the rule of law, physical fitness, good citizenship and patriotism.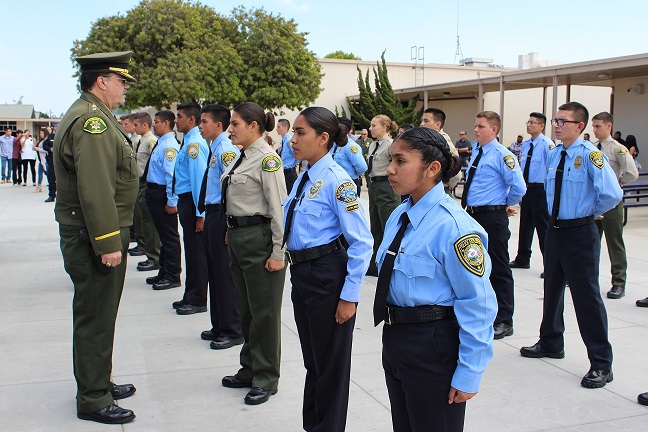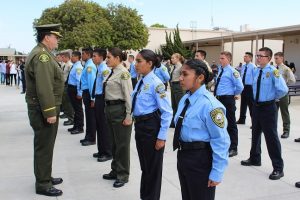 Explorer Academy Director, Senior Deputy Dave Robertson said these recruits grew tremendously over the past two weeks.  He said, "The participants in this class have done an outstanding job.  We are very proud of the hard work and effort they have put into completing this program. The Explorer Academy really tests their physical endurance and stamina, as well as their critical thinking and problem solving skills.  It teaches them the principles of teamwork, dedication and service to others. "
Yerlin Heredia, a Santa Maria Police Department Explorer, said she is glad she chose to participate.  She said, "I've gotten many life lessons out of this Academy and I have learned new tactics that I can use and share in my future career.  Apart from these wonderful things, I have gotten a lot stronger and more interested in other careers that are related to law enforcement and crime scenes."
Chase Shoenfeldt, a Santa Barbara County Sheriff's Office Explorer said it was an eye-opening experience.  He said, "This Academy gave me and my classmates tools and knowledge we will need in the future."  Linette Munoz, a Santa Barbara Police Department Explorer, said she learned many important lessons.  She said, "I learned to never give up.  I would also definitely recommend this program because it teaches you the value of peace officers in our community."
Several Explorers from the Santa Barbara County Sheriff's Office Post 830 received awards.  The highest honor went to Ronan Valadez who received the Class Valedictorian and the Physical Fitness Award.   Jose Blanco received the Leadership Award and Maya Panizzon the Individual Scenario Award.  Henry Grant and Marco Pavico both received the Distinguished Graduate Award for Academics.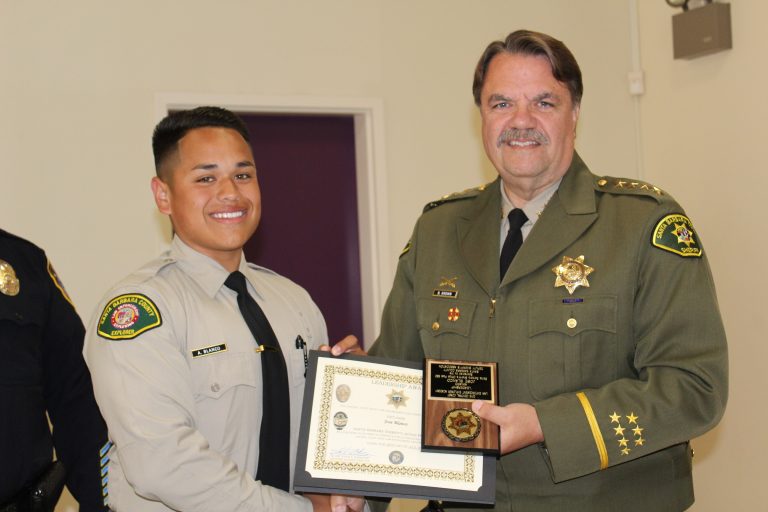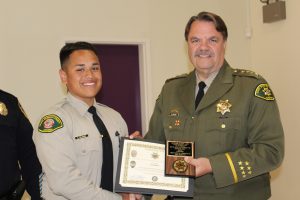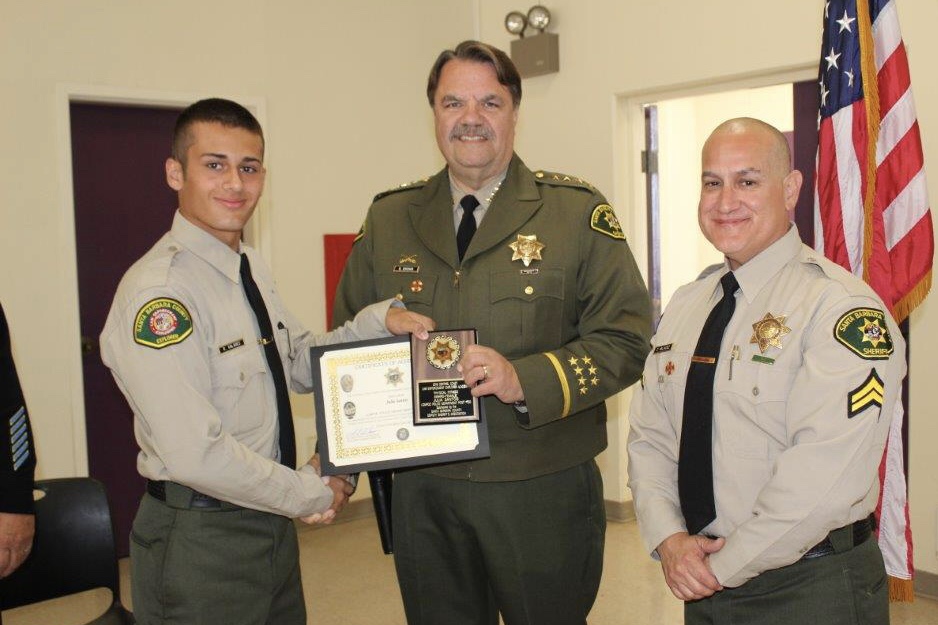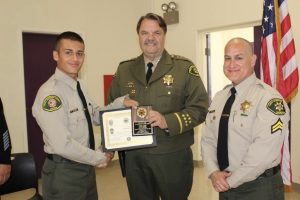 The Santa Barbara County Sheriff's Office is pleased to have two Explorer posts, one in North County and one in South County.  We hope teens and young people throughout Santa Barbara County will take advantage of this exciting, character building and formative life-learning experience.   For more information on the Explorers program, visit http://exploring.learningforlife.org/services/career-exploring/law-enforcement/ or go to our website at https://www.sbsheriff.org/about-us/community-outreach/explorer-program/