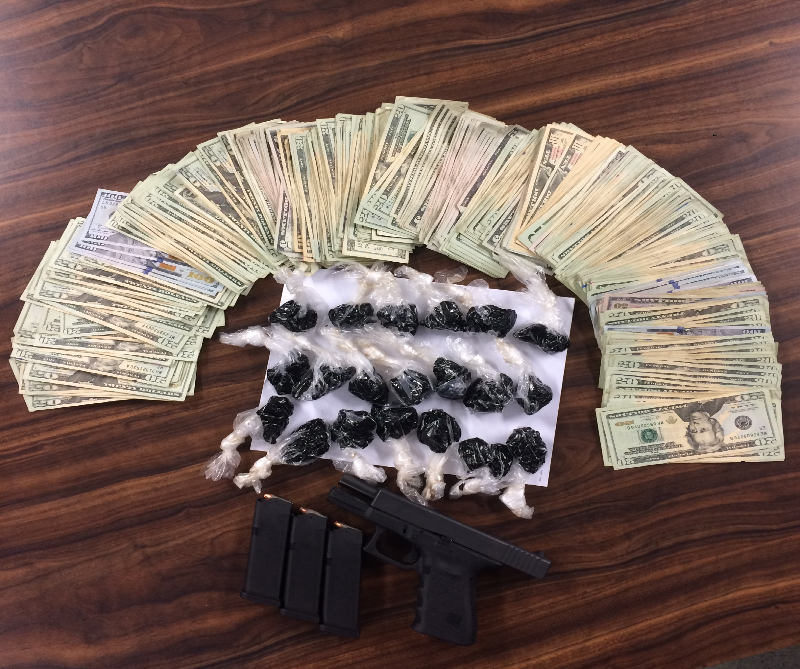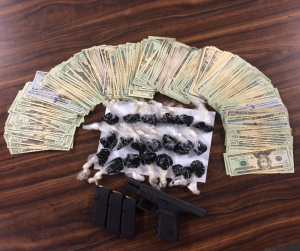 On April 19, 2018, Sheriff's detectives assigned to the Special Investigations Bureau (SIB) concluded an investigation into an alleged heroin dealer operating out of Montecito. SIB Detectives with the assistance of the Compliance Response Team (CRT), a Sheriff's K-9 team and Tulare Police Officers, executed search warrants in the 800 block of Picacho Lane in Montecito as well as the 300 block of North West Street in Tulare.
During the warrant service in Montecito, 54-year-old Pedro Barajas, a construction foreman who was living on the property in a trailer, was detained. Detectives utilized K-9 Aco to conduct a search of Barajas' trailer. During the search, K-9 Aco alerted in two locations inside the trailer. SIB Detectives then conducted a physical search of the trailer. During the search, SIB Detectives located a loaded Glock 9mm handgun, including two additional loaded magazines, approximately 1.1 lbs. of heroin packaged for sale and more than $10,000 in cash. The search warrant in Tulare yielded a small amount of methamphetamine.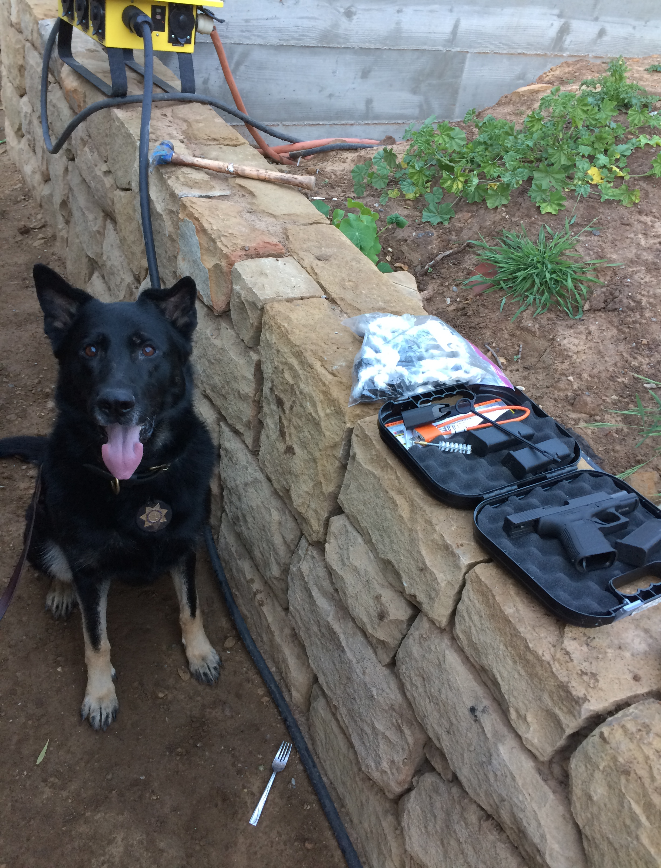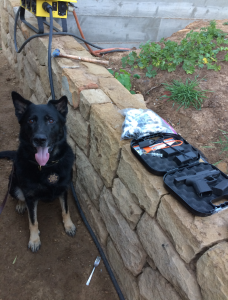 Barajas was arrested and booked into the Santa Barbara County Jail on the violations 11351(a) H&S- Possession of a controlled substance for sale, 11370.1 H&S- Possession of a controlled substance while armed with a firearm. A records check revealed Barajas is a convicted felon and prohibited from owning or possessing firearms and or ammunition. Barajas is also charged with 29800(a) PC- Felon in possession of a firearm and 30305(a) PC- Felon in Possession of ammunition.