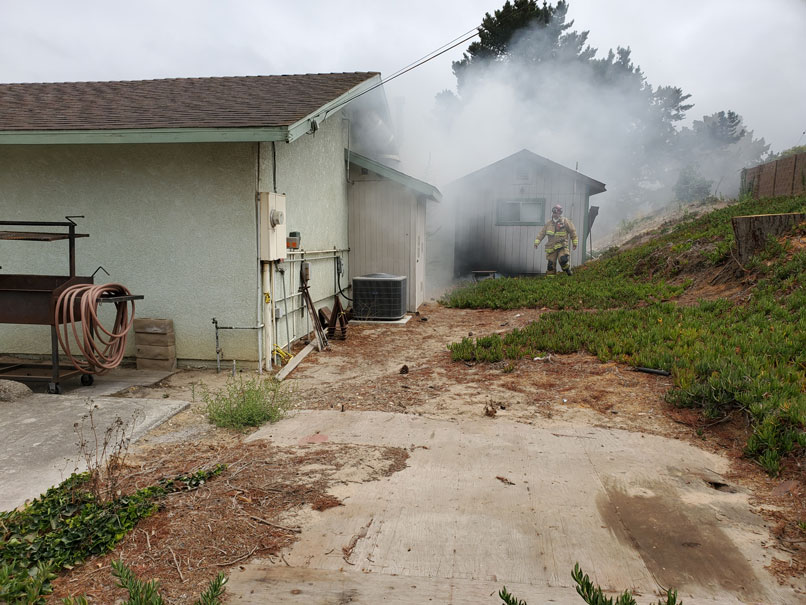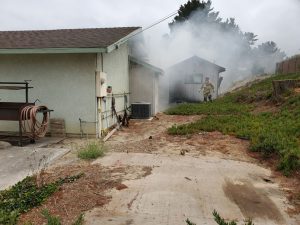 On August 23, 2019, Santa Barbara County Sheriff's Deputies in the Santa Maria area responded with Santa Barbara County Fire to the Winepress Church located at 896 Cambria Ave. for a report of a structure fire.  When deputies arrived, they saw heavy smoke rising from a structure behind the main church.  Deputies approached the burning building, and observed a man who was sitting near the smoking structure on the west side of the church property.  As deputies spoke with the subject about the fire, they learned that the man actually started the fire.  During the course of their investigation, deputies determined that the act of starting the fire was directed against the church.
The subject, 19-year-old Gage Rowdy Tuttle, was arrested and booked into Santa Barbara County Jail on charges of Arson, Vandalism and Hate Crimes.
Santa Barbara County Fire personnel were successful in suppressing the fire and containing it to a storage shed before it could spread to the main church or other nearby residences.  Santa Barbara County Fire arson investigators will investigate the specifics of how the fire was started.
As of this press release, Tuttle is in custody with bail set at $50,000.