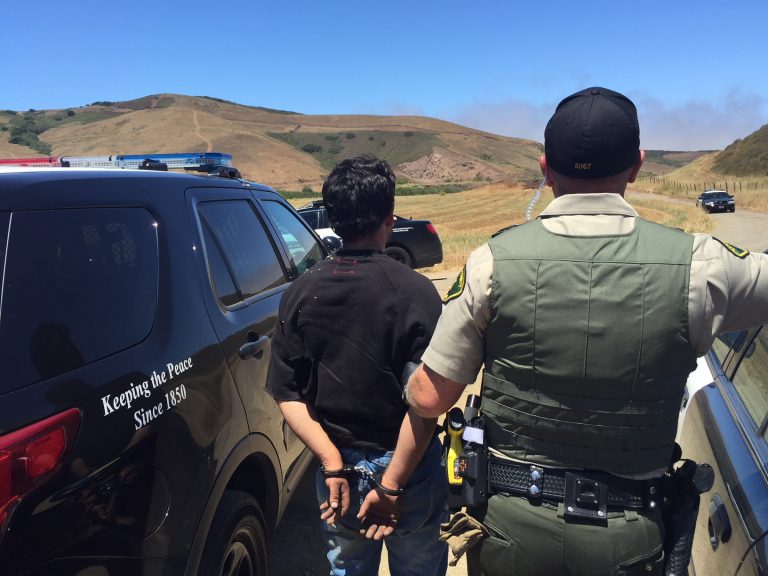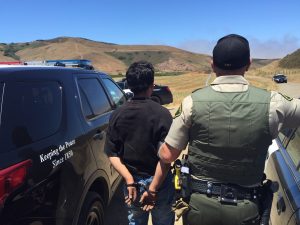 At approximately 11:30 a.m. today, June 22, 2018, Sheriff's deputies responded to a report of an attempting carjacking at the Point Sal Trailhead on Brown Road.  The victims reported a male subject was attempting to break into their vehicle.  The male subject was reportedly armed with a machete and began demanding the keys to their vehicle while waiving the machete at them.
Deputies arrived on scene and were assisted by allied agencies.   Upon making contact with the victims, deputies were advised the suspect fled through a creek when he heard patrol vehicle sirens.  A local resident in the area reported an unknown male subject came onto his property from the open field near the creek bed.  The unknown male subject reportedly entered the resident's home.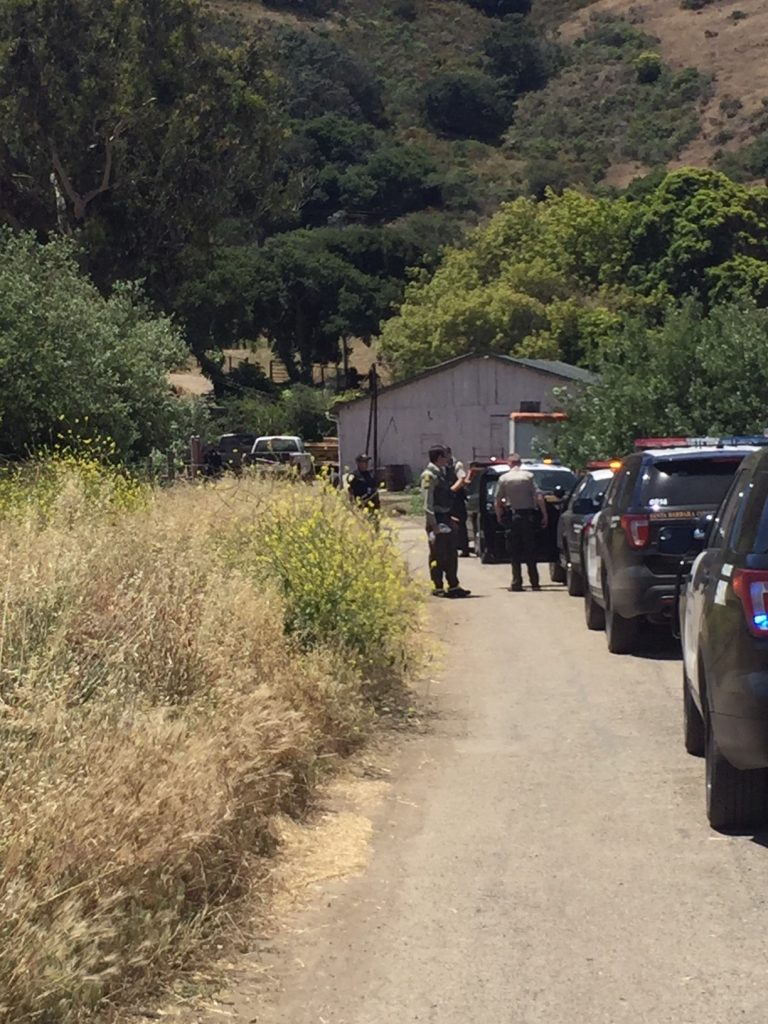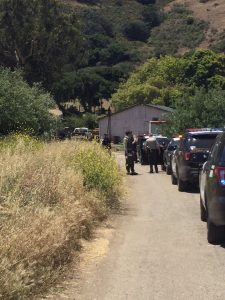 With the assistance of officers from the California Highway Patrol, Santa Maria Police Department and Guadalupe Police Department, deputies set a perimeter around the property.  Santa Barbara County Air Support responded as well to assist in the search for the suspect. The owner of the home relayed the unknown male subject was last seen on his porch near the front door.
While checking the perimeter, deputies located the male hiding in an old hot tub.  The male subject was taken into custody without incident.  The victims were later able to positively identify the male subject detained by deputies as the suspect who took their keys and attempted to take their vehicle.
The male subject was identified as being 20-year-old Brandon Jonathan Morales-Gomez of Santa Maria.  He was arrested for PC215 – Carjacking (attempted), PC211 – Robbery, VC10851 – Theft of Vehicle, PC459 – Burglary (Auto), PC417 – Brandishing and transported to jail.  During a search of the area, deputies located two knives/machetes in the creek bed that were consistent with what was described by the victims.
Morales-Gomez is being held on $100,000 bail.