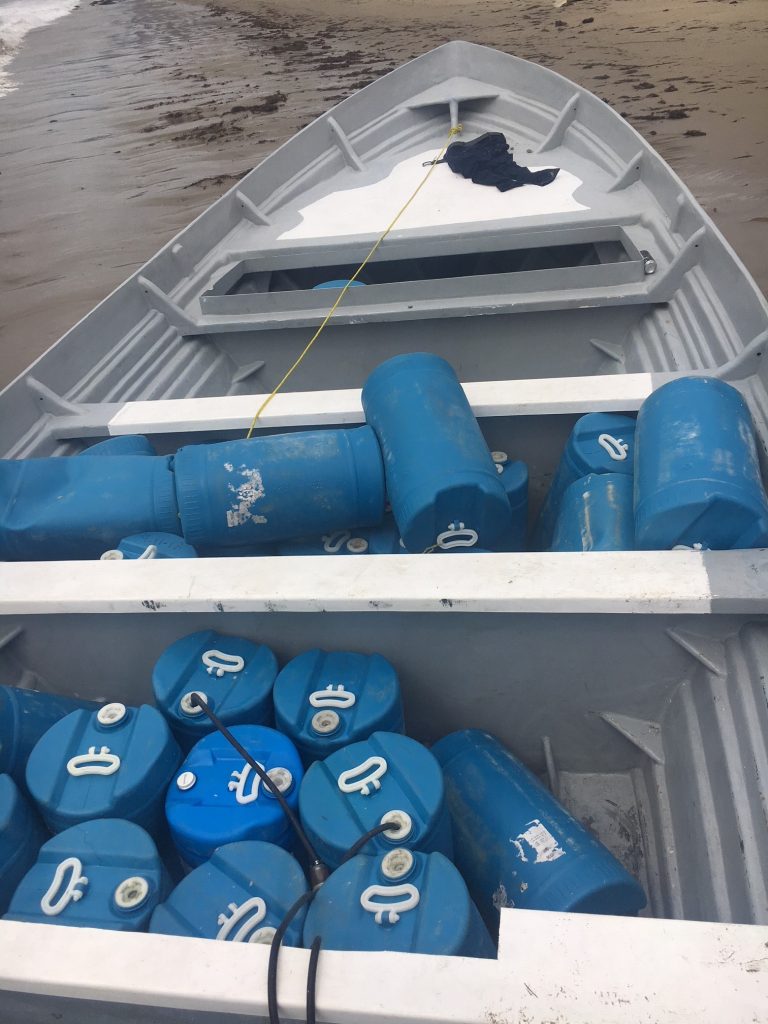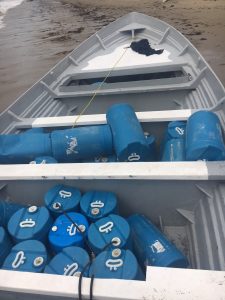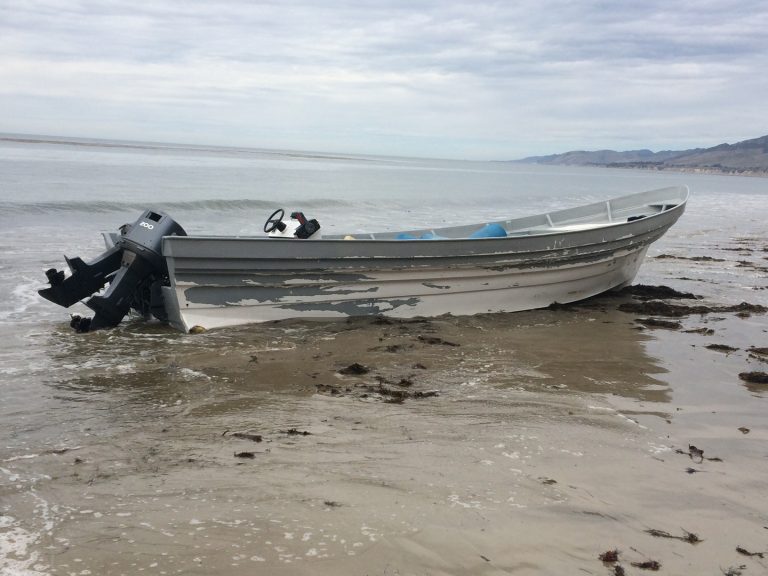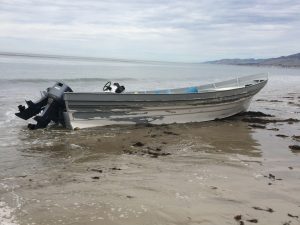 An abandoned panga boat was discovered by California State Parks personnel at approximately 10:45 a.m. today, March 7, 2018 on the shore at Arroyo Quemada Beach.  Personnel from the Sheriff's Office, U.S. Coast Guard, Homeland Security Investigations (HSI) and U.S. Customs and Border Protection responded to the scene.
The 28-foot drug smuggling boat equipped with two motors had numerous barrels of fuel on board containing approximately 170 gallons of fuel.  Investigators searched the area and located evidence of clothing left behind but were not able to locate any suspects or drugs.
Homeland Security Investigations took possession of the drug smuggling boat and will conduct further investigation.