Please mark your calendar and make on appointment to give blood at Sheriff's headquarters on September 11, 2018, the 17th anniversary of the 9/11 terrorist attacks. What a great way to give back and honor of all those who perished and first responders who risked and lost their lives to save others.
The blood drive will be held from 2:00 p.m. to 6:00 p.m. at 4434 Calle Real in Santa Barbara.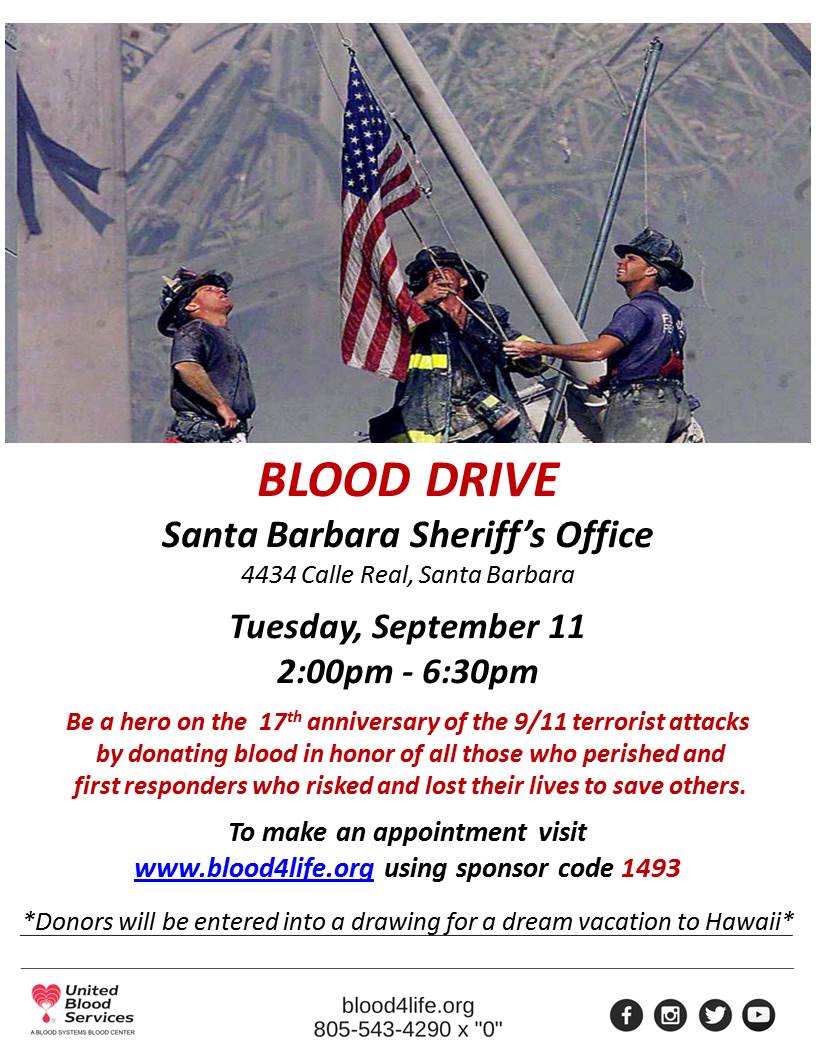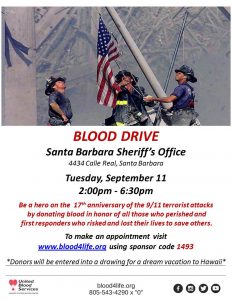 To make an appointment please visit www.blood4life.org and use sponsor code 1493 or click on the link below.
https://www.bloodhero.com/index.cfm?group=op&step=2&opid=805273&opidh=A10AFAC0C231A002D256D7CC01618045&idt=43325.4585185   You can also make an appointment by calling 805-543-4290
Donors will also be entered into a drawing for a dream vacation to Hawaii.
Thanks in advance for your participation.