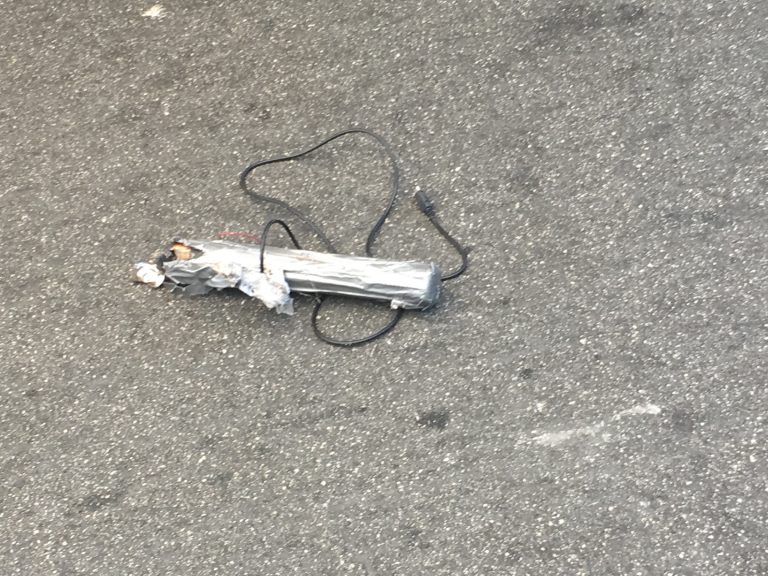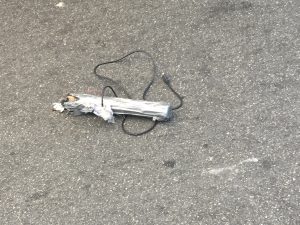 At approximately 11:15 a.m. this morning, August 22, 2018, an employee with the Isla Vista Recreation and Parks District came to the Isla Vista Foot Patrol with a backpack found abandoned in a wooded area of Anisq' Oyo Park in Isla Vista. When deputies looked inside the backpack, they observed a suspected pipe bomb inside. The lobby was immediately closed and the building was evacuated. The Sheriff's Bomb Squad was deployed to respond, examine the suspicious device and render it safe.
In order to ensure no one was in harm's way, Sheriff's deputies went door to door notifying residents in the immediate area to evacuate.  An emergency alert was sent instructing residents to avoid the 6500 blocks of Trigo Road, Sabado Tarde and Seville Road as well as walking and bike paths on Ocean Road between Seville and Sabado Tarde. Vehicle and pedestrian traffic was re-routed away from this area by Sheriff's deputies and UCPD officers.
At approximately 1:45 p.m., the Sheriff's Bomb Squad rendered the suspicious device safe and determined it to be a string of D batteries wrapped in silver duct tape with a cord coming out of the bottom. It is unclear at this time as to whether the device was actually being used as a makeshift power source or if it was created to look like a destructive device. The Sheriff's Office has no indication to believe that anyone was specifically targeted as a victim.
The incident is under investigation.  Anyone with information regarding the abandoned backpack or the suspicious device is asked to contact the Sheriff's Office at (805)683-2724.  For Anonymous Tips, please call (805)681-4171 or go to our website at:  https://www.sbsheriff.org/home/anonymous-tip/
The Sheriff's Bomb Squad is the only public safety Bomb Squad in Santa Barbara County. The squad serves the entire county and all law enforcement jurisdictions at no charge to any requesting agency. The Sheriff's Bomb Squad provides expert explosive and bomb disposal response 24 hours per day, 365 days a year.