During a traffic stop for speeding in the City of Buellton, an observant Motor Deputy noticed the 18-year-old driver had an open container of marijuana in the vehicle.  During the subsequent investigation, the deputy also discovered the driver was in possession of a large quantity of marijuana without a valid cannabis license. Detectives from the Sheriff's Special Investigations Bureau, Cannabis Compliance & Enforcement Team, responded to assist in the investigation.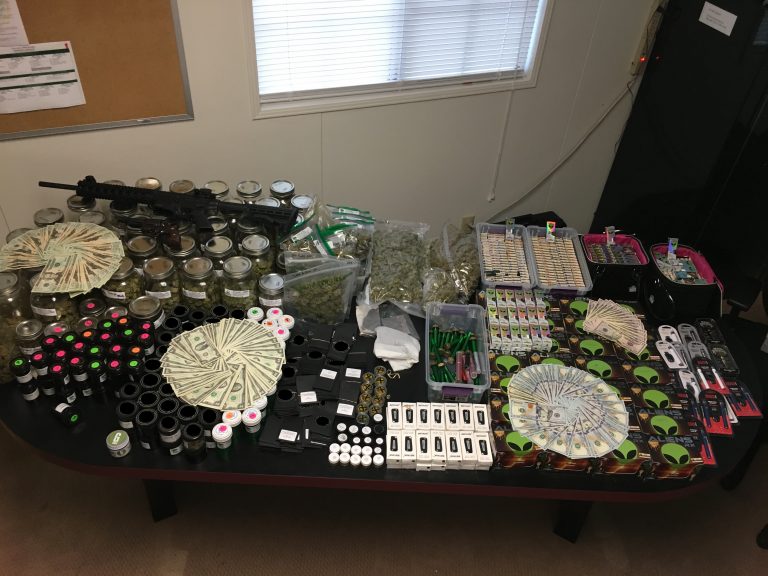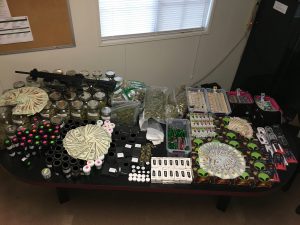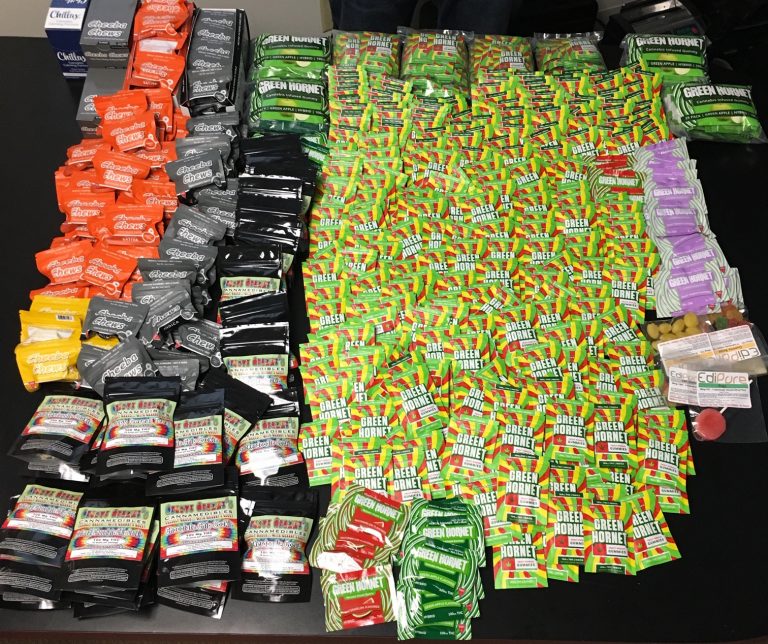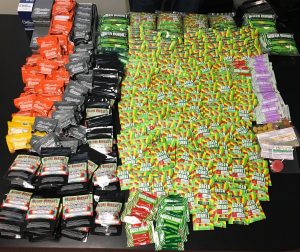 Detectives discovered the driver was participating in an unlicensed cannabis delivery service in various parts of Santa Barbara County.  The driver was not only too young to lawfully possess marijuana, but was also working for an unlicensed delivery service based in San Luis Obispo County. As the investigation continued, detectives executed a search warrant, which resulted in the seizure of over $60,000 of illegal cannabis products.  These products included various types of dried marijuana flowers or "bud", vape pens and edibles.  Approximately $7,600 in cash was seized, as well as two unlicensed firearms.  Arrests in this case are pending, and as this remains an active investigation, no further information regarding the identity of the suspect(s) will be released at this time.
The Santa Barbara County Cannabis Compliance Team was founded in June of 2018 and consists of personnel from many disciplines within a variety of county departments.  The team primarily focuses on unlicensed and illegal cannabis operations within the county and the safety of the public. Following the approval of Proposition 64, recreational marijuana is legal.  However, the law requires any person or business selling or providing marijuana to be licensed through the State of California to ensure the sale of approved and tested cannabis products with regulated and identified THC content.  Additionally, the County of Santa Barbara requires that cannabis businesses must possess local land use permits and local business licenses if the operations are in the unincorporated parts of the county. More information on the state licensing and testing process can be found on the CalCannabis or Bureau of Cannabis Control websites.  For information on local permitting and licensing, please visit cannabis.countyofsb.org.
The City of Buellton contracts with the Santa Barbara Sheriff's Office for law enforcement services.