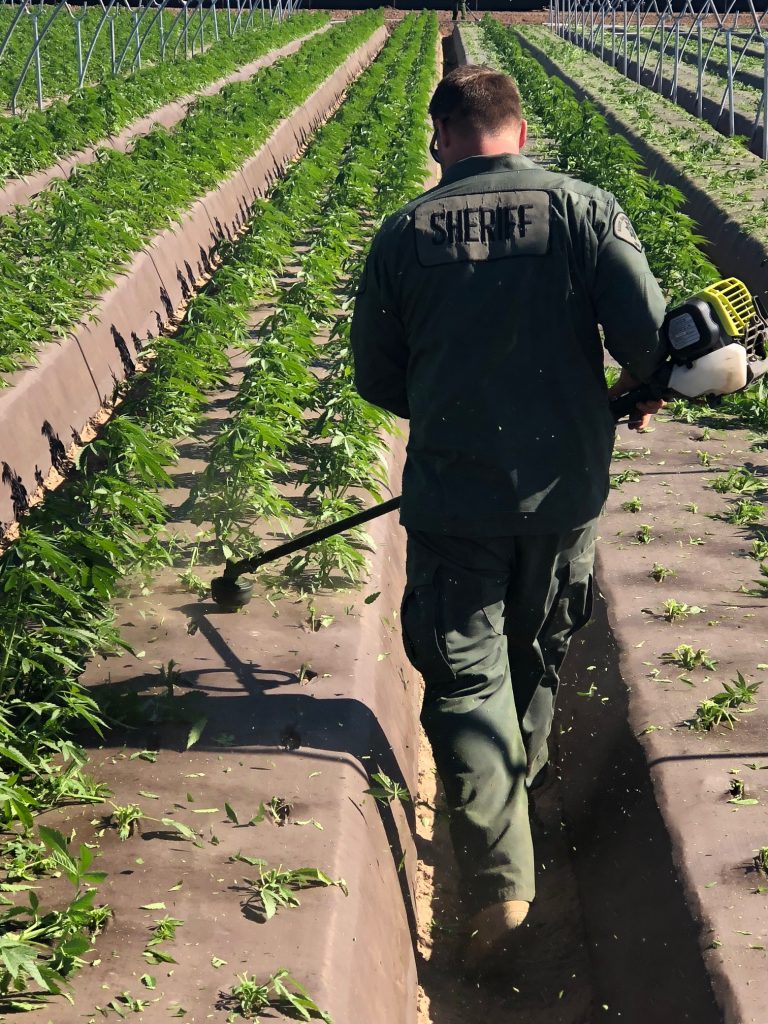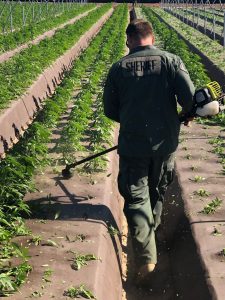 On October 29, 2018, investigators from the Sheriff's Special Investigations Bureau served a search warrant in the 2700 block of Telephone Rd. in Santa Maria.  The search warrant stemmed from a criminal investigation involving the illegal cultivation of marijuana that was concealed among existing farm fields.  During the investigation, a Santa Maria resident was believed to have provided false information to county officials in an attempt to obtain a temporary state cannabis license.  Additionally, the subject had no valid state cannabis license and was found to be cultivating approximately 400,000 marijuana plants, which ranged in various growth cycles and maturity.  Due to the size of the illegal marijuana site, detectives were assisted by members of the Sheriff's Criminal Investigations Bureau, Sheriff's Special Enforcement Team and California Fish and Wildlife.  The number of seized plants at the cultivation site was the largest to date, and eradication efforts spanned over two days.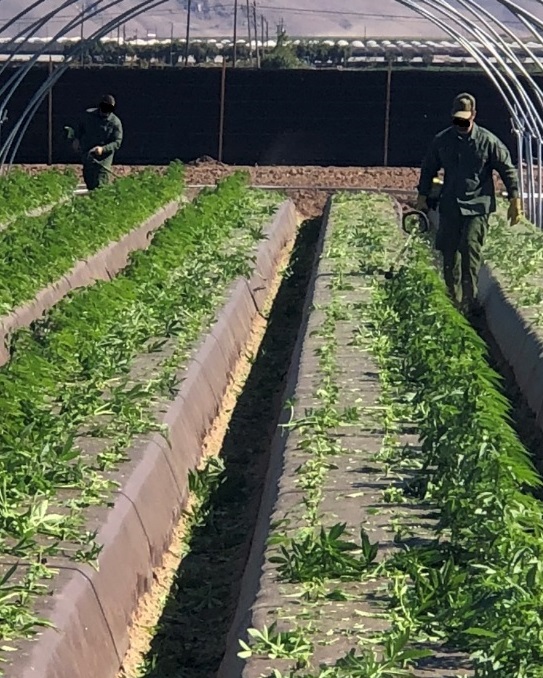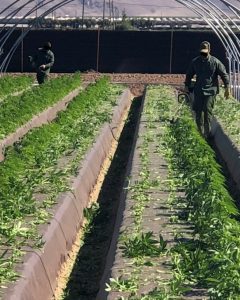 Based on the evidence located, the Sheriff's Office will be requesting the Santa Barbara County District Attorney's Office review the information for potential charges related to the illegal marijuana cultivation and perjury.
The Sheriff's Office and the Santa Barbara County District Attorney's Office would like to take this opportunity to remind our community members that Santa Barbara County has developed a county ordinance that provides a path to legally cultivate marijuana within the county.