Carpinteria, Calif. – On Wednesday, January 22, 2020 the Sheriff's Office Cannabis Compliance Team along with investigators from the California Department of Food and Agriculture Cal Cannabis and the Department of Fish and Wildlife served a search warrant at a cannabis farm in the 5300-block of Foothill Road in Carpinteria. The warrant location encompassed four parcels, with only one of the parcels having a license for the cultivation and processing of cannabis. It was suspected that the farm was growing and processing marijuana outside of the licensed parcel as well as possessing and selling cannabis crude (oil) without a license.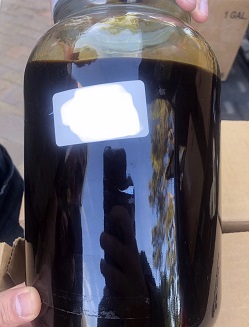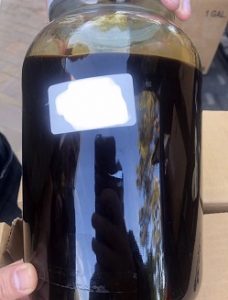 Through the investigation, detectives discover off-book (black market) marijuana sales associated with the farm. During the warrant service, detectives found a small volatile extrication lab along with extracted oil – both of which are outside of the grower's license. Approximately 20 pounds of illegally stored cannabis was seized as well as over 1,000 pounds of cannabis crude.
The owner, Barry Brand, was issued a citation for illegal possession of marijuana for sales (misdemeanor) and the investigation is ongoing.