At approximately 9:10 PM on July 4, 2018, Sheriff's Deputies in the City of Carpinteria responded to a report that 35-year-old Carpinteria resident, Alfonso Garcia Diaz was making suicidal statements.  The caller did not know where Diaz was at the time she called.  Deputies searched the area, but were unsuccessful in locating Diaz to check his welfare.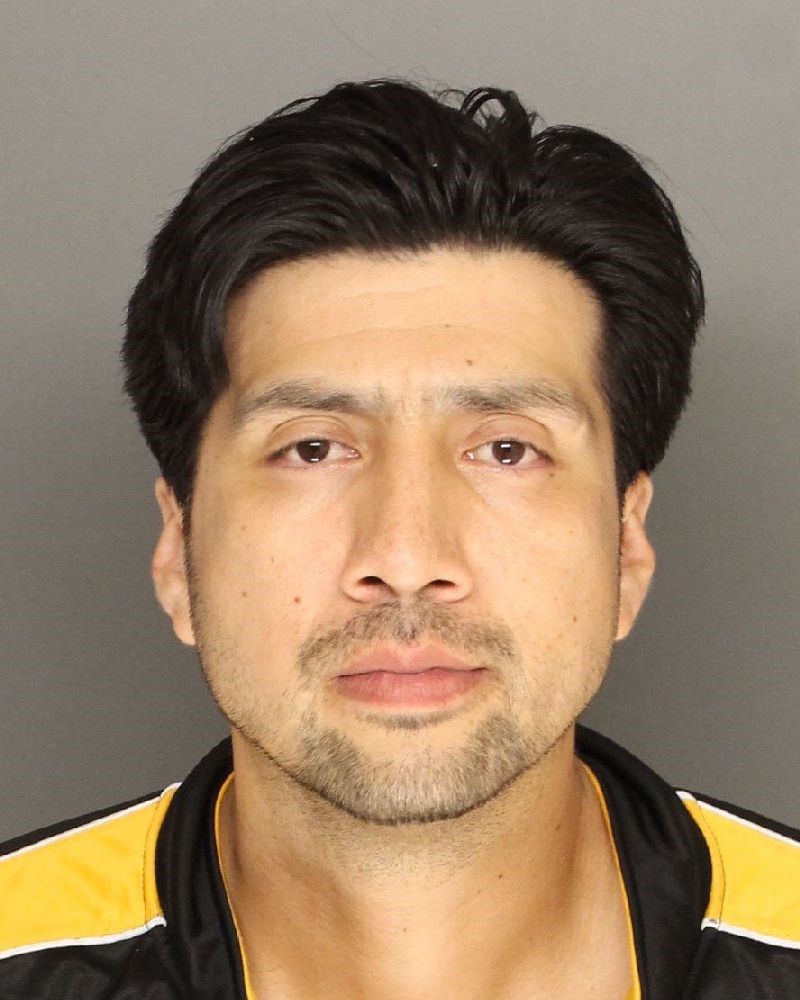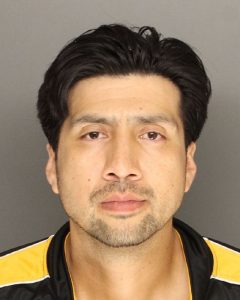 Approximately one hour later, at 10:08 PM, the same person called to report Diaz was now in the area of Maple Ave and Citrus Pl in the City of Carpinteria.  Several deputies responded to the area and began searching for Diaz.  Within minutes, a patrol sergeant saw Diaz in front of an apartment building and directed his patrol vehicle's spotlight toward him.  Diaz suddenly pointed a black handgun at the sergeant, threatened him, and ran into a nearby apartment.  The sergeant, who was seated in his patrol vehicle at the time, quickly drove to a position of cover and called for additional deputies to assist.
Several deputies from the Sheriff's Coastal Patrol Bureau and Goleta Valley Patrol Bureau arrived at the apartment complex to assist in safely resolving the incident.  With the apartment surrounded, a female subject came outside and reported to deputies that Diaz was inside the apartment with his children.  Deputies coordinated with this female subject to make contact with Diaz and request he come outside without the firearm and with his hands in the air.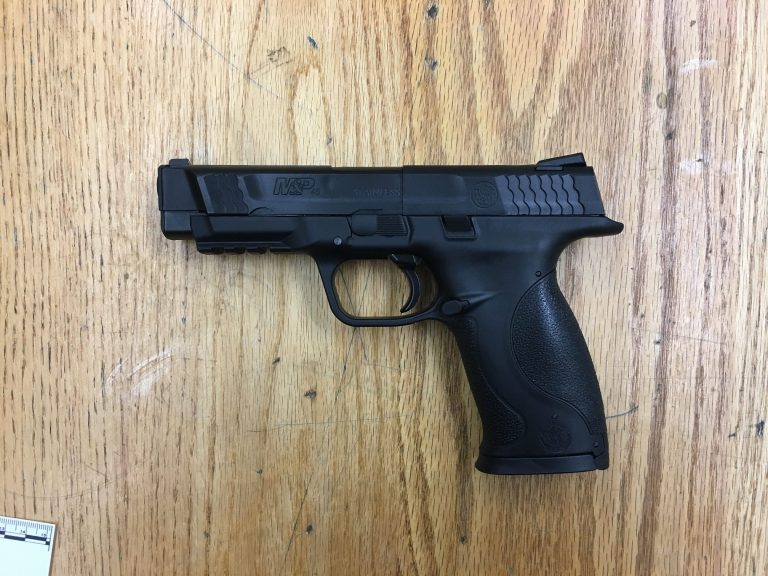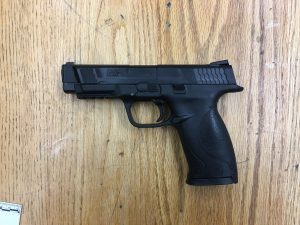 Diaz complied, came out of the apartment and cooperated with the deputies orders, bringing the incident to a peaceful resolution.  Inside the apartment, deputies located the weapon Diaz had pointed at the patrol sergeant, a replica Smith & Wesson M&P handgun, which was determined to actually be a .177 caliber pellet gun.
Diaz was booked into the Santa Barbara County Jail on a charge of Penal Code §417.4 – Brandishing a Replica Firearm, and for a $5,000.00 misdemeanor warrant for his arrest.
There were no reported injuries to Diaz, the reporting party, the female who came out of the apartment, or any of Diaz's children.
The City of Carpinteria contracts with the Santa Barbara County Sheriff's Office for law enforcement services.
###