The Santa Barbara County Sheriff's Office is releasing preliminary numbers related to the unsanctioned Spring Break party in the coastal community of Isla Vista known as Deltopia. The crowd was estimated at the height of attendance on April 6, 2019 to be approximately 12,000 to 15,000 people, which is an increase from the previous year (2018) crowd that was approximately 10,000 people; however, still dramatically lower than in 2014 when 20,000 to 25,000 people attended. The increase in attendance we believe was largely due to the beautiful weather which drew a larger crowd.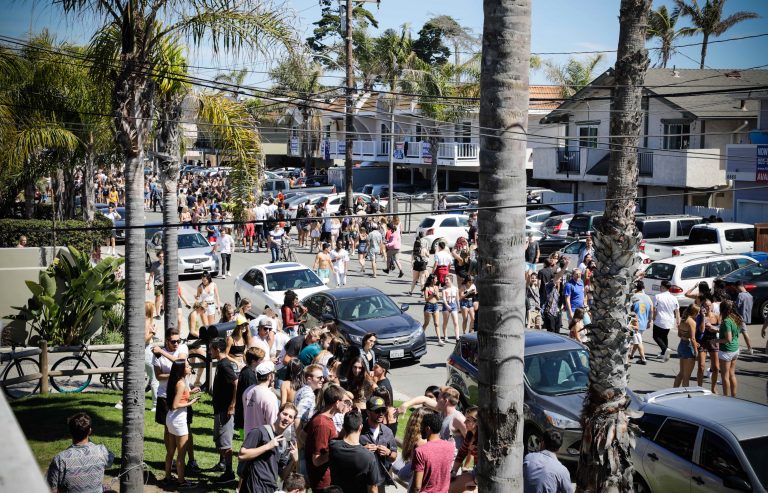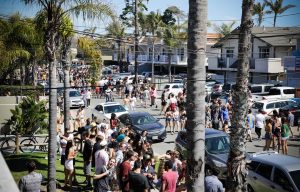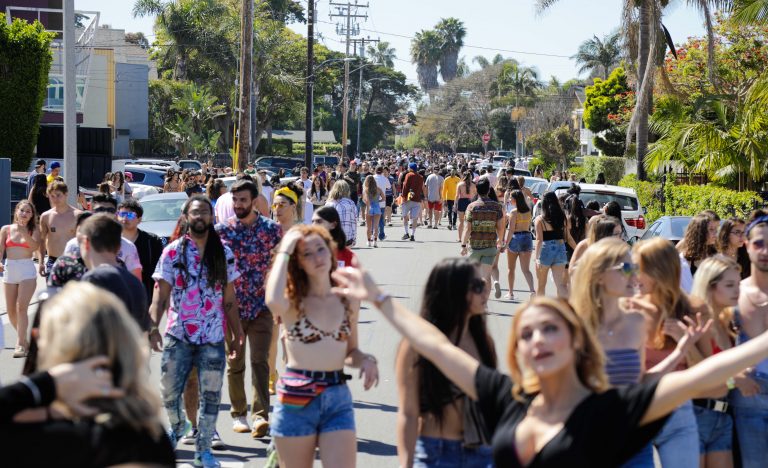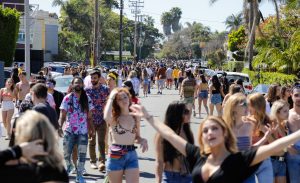 The preliminary 2019 numbers for citations, arrests, and medical transports include both Sheriff's Office and University of California Police Department statistics for Isla Vista and the UCSB campus for Saturday, April 6,2019. Those arrested and cited were a mixture of locals and out of towners. An exact breakdown is not yet available. There were 94 citations, 38 arrests and 19 medical transports.
While the number of arrests and citations were higher than the previous year, the number of medical transports were lower. All of the transports were related to alcohol and/or drug consumption. The 2019 numbers for both arrests, citations and medical transports are still all less than half of what they were in 2014.
Two of those transports included a young woman who slipped off a rock, fell and hit her head. The other young woman fell off the cliff in the 6800 block of Del Playa Drive during a domestic dispute. Alcohol appears to have been a factor in both cases. Neither of the women appeared to have life-threatening injuries.
Sheriff's deputies and UCPD Police officers broke up approximately ten large parties and responded to one significant altercation where a young man was knocked unconscious in the 6500 block of Del Playa. Deputies located and arrested the suspect, 18-year-old De'shon Wilson of Corvallis, Oregon. He was booked at the Santa Barbara County Jail on charges of assault causing great bodily injury.
The crowds dwindled after 6:00 p.m. when thousands of students left Isla Vista to attend a UCSB sponsored concert at the Thunderdome.
The Sheriff's Office wants to extend our gratitude to the students, the many community partners and all of the first responders who have been a part of the continued effort to keep Isla Vista safe. Despite the larger crowd this year, the participants were mostly cooperative and supportive of our public safety efforts.