The Santa Barbara County Sheriff's Office is releasing preliminary numbers related to the unsanctioned Spring Break party in the coastal community of Isla Vista known as Deltopia. The crowd was estimated at the height of attendance on April 7, 2018 to be approximately 10,000 people, which is an increase from the previous year (2017) crowd that was between 6,000 to 8,000 people; however, still dramatically lower than in 2014 when 20,000 to 25,000 people attended.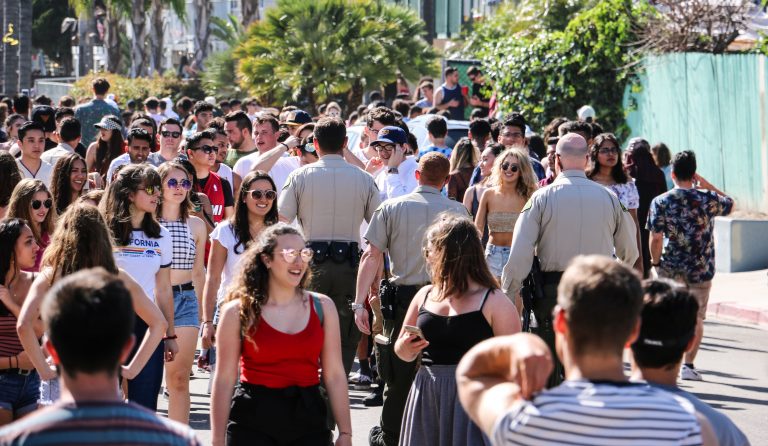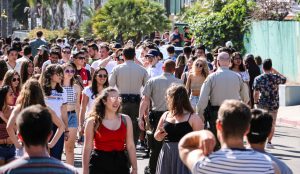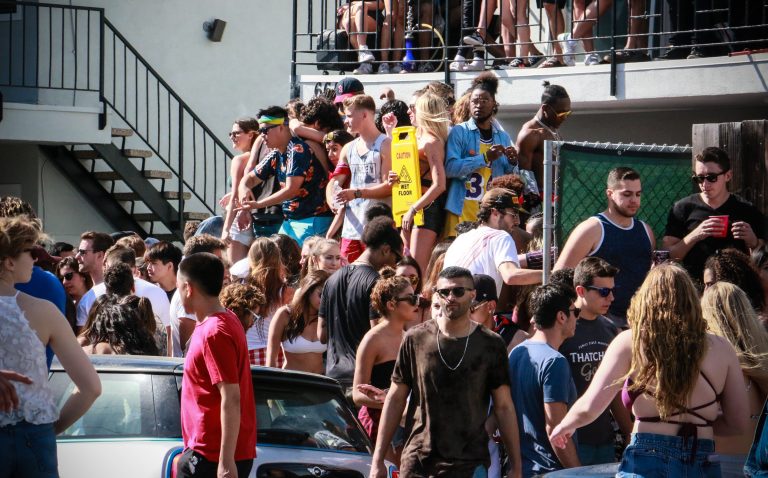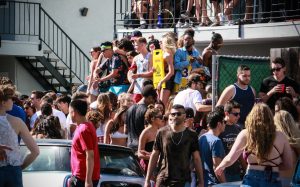 The preliminary 2018 numbers for citations, arrests, and medical transports include both Sheriff's Office and University of California Police Department statistics for Isla Vista and the UCSB campus through April 8, 2018.  Those arrested and cited were a mixture of locals and out of towners. An exact breakdown is not yet available.
YEAR:                        2018    2017      2016      2015       2014
CITATIONS:              56            68         48         140        190
ARRESTS:                 25            42         45         102        130
MEDICALS:              25            14         10             9          50
While the number of arrests and citations was lower than the previous year, the number of medical transports was significantly higher.  All of the 25 transports were due to alcohol and/or drug consumption and in one case American Medical Response paramedics utilized Narcan on a subject who was suffering from an opioid related overdose.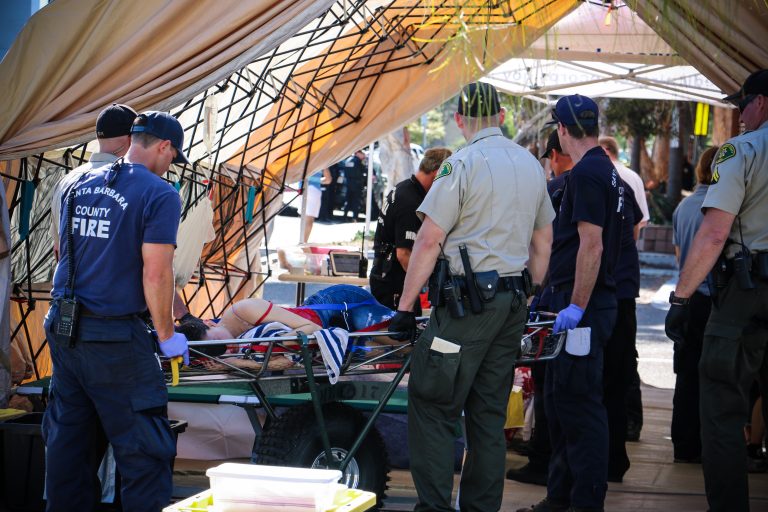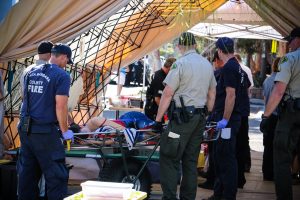 There were also several Deltopia related incidents, which included deputies confiscating two handguns.  At about 5:50 a.m. on April 7, 2018, Sheriff's Deputies received a report from a subject that stated his backpack was stolen from him during a fight. It was later reported to deputies that the subject, 23-year-old Briton Barge of Isla Vista, had brandished his firearm, a .40 caliber pistol, at two victims while he was searching for his property. Deputies searched for Barge, located him and arrested him approximately four hours later without incident. The firearm and ammunition was also recovered from Barge's apartment.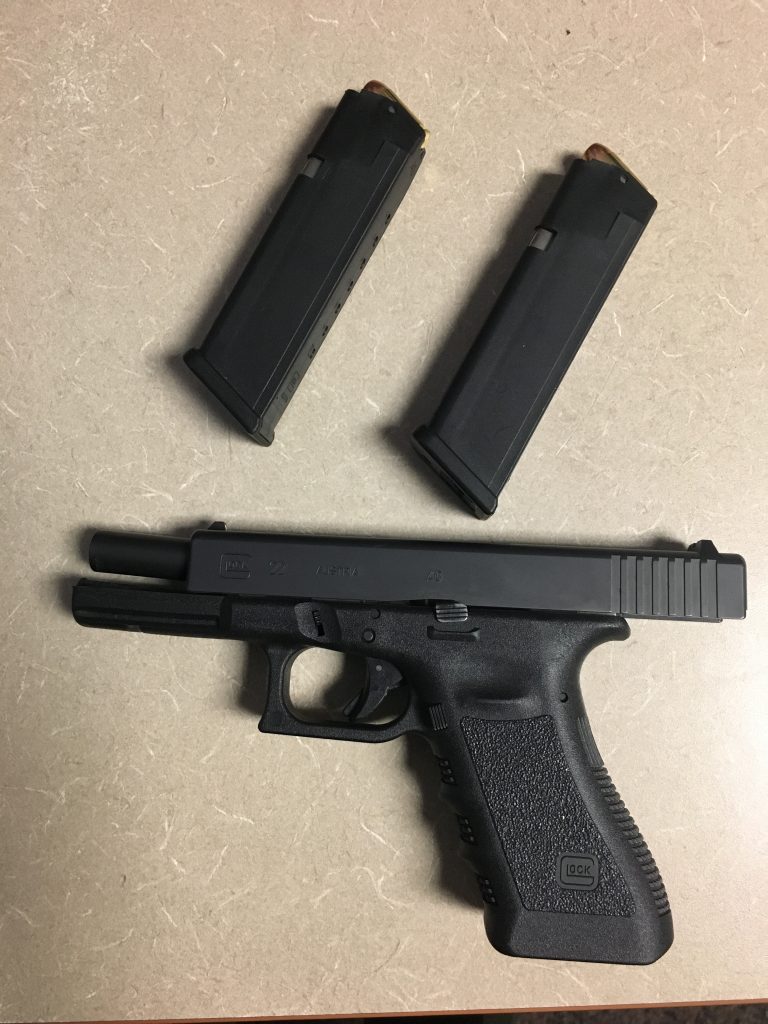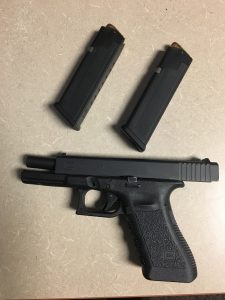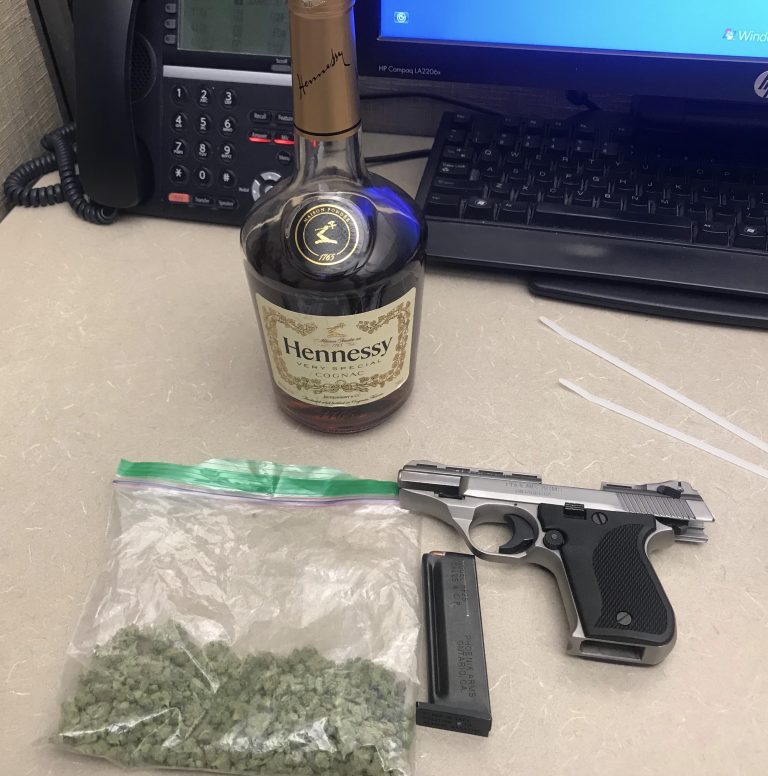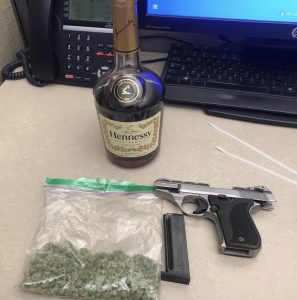 At about 8:20 p.m., the driver of a vehicle was stopped for faulty lighting equipment on his car. The driver, 24-year-old Tristian Gilford of Santa Maria, was found to have a .25 caliber pistol concealed between his driver's seat and the center console of the vehicle. Gilford was arrested for multiple violations, including carrying the concealed firearm in his vehicle, driving on a suspended license, and for having an open container of alcohol and an open container of marijuana in his car.
Sheriff's deputies and UCPD Police Officers broke up several large parties and responded to a number of altercations.  Earlier in the day, a partygoer fell off a balcony in the 6800 block of Del Playa but did not suffer serious injuries.
The crowds dwindled after the Outdoor Festival Ordinance went into effect at 6 p.m. and then dissipated when thousands of students left Isla Vista to attend a UCSB sponsored concert at the Thunderdome.
The Sheriff's Office wants to extend our gratitude to the students, the many community partners and all of the first responders who have been a part of the continued effort to keep Isla Vista safe.
Crowd shots courtesy of Media Resource Specialist Paul Westmacott of the Santa Barbara County Sheriff's Office