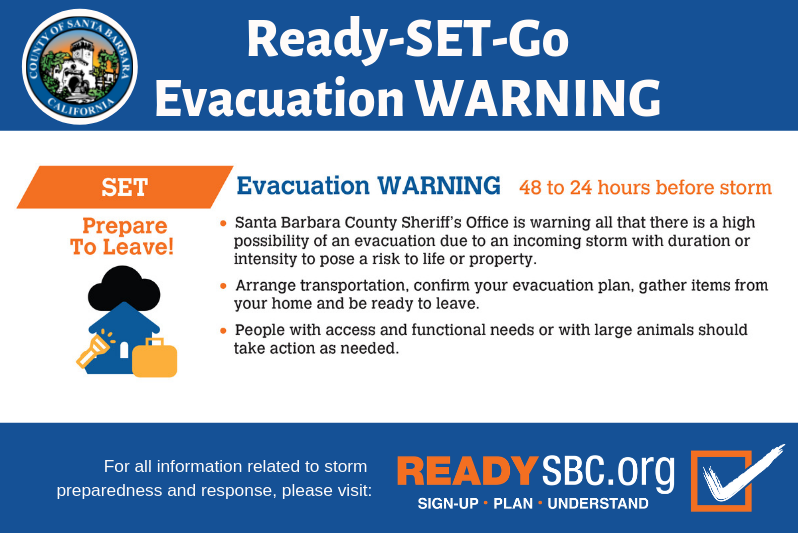 The Santa Barbara County Sheriff's Office has issued an EVACUATION WARNING due to heavy rain arriving tomorrow night (Friday, Feb. 1) for the Thomas/Whittier/Sherpa fire burn areas.

If the forecast does not change, an Evacuation Order will be issued tomorrow.

Get SET now. Remain alert and prepare essential personal items and pets; be ready to leave at a moment's notice. If you feel threatened at any time, leave immediately; do not wait for an alert. For updates and to check if your home is in the debris flow risk area, go to www.ReadySBC.org. For general assistance, please call 211.

Residents are encouraged to stay alert to changing conditions. Emergency officials and the NWS will continue to monitor the situation and provide regular updates. Monitor news and weather reports, social media, cable TV channel 20, and www.ReadySBC.org.

Register for emergency alerts from Aware and Prepare at www.ReadySBC.org. En español: https://readysbc.org/es/.