At approximately 6:36 a.m. this morning, April 20, 2019, a passenger was killed in a two-vehicle collision that occurred in the City of Carpinteria.  The collision, involving a white Nissan NV200 panel van and a silver Toyota Sienna occurred on Carpinteria Avenue, near the intersection of Bailard Avenue.  The Nissan was traveling westbound and the Toyota eastbound, when for an unknown reason the Nissan crossed over the center line and collided head-on into the Toyota.  Five people were transported to the hospital from the scene, including the drivers of both vehicles and three passengers from the Toyota.  The passenger in the Nissan was pronounced deceased at the scene.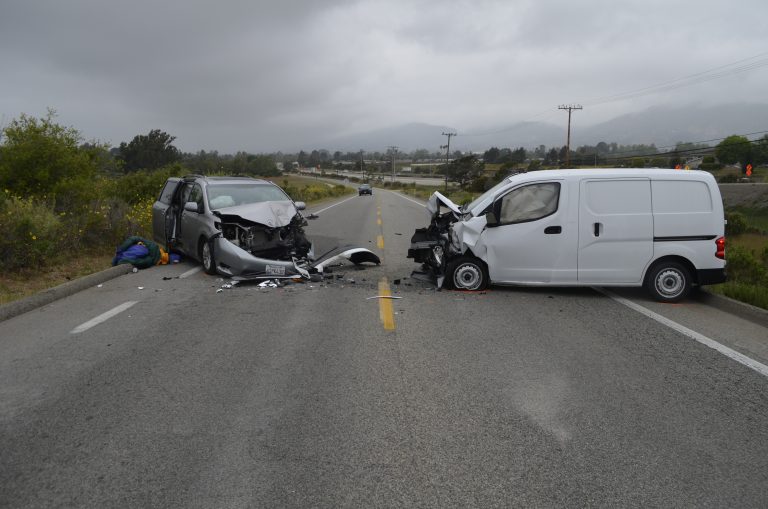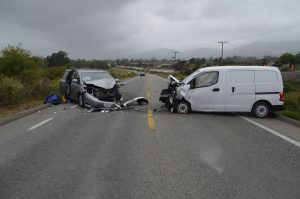 The driver of the Nissan is a 41-year-old male Oxnard resident.  He is expected to survive his injuries.  The female passenger of the Nissan is also from Oxnard. Her name is being withheld pending notification to her family.
The Toyota was occupied by a Montecito family with two teenage sons. They are recovering from their injuries which were moderate.
The Santa Barbara Sheriff's Major Accident Response Team is investigating this collision.  Alcohol and/or drugs are not believed to be a factor.  Anyone with information regarding this collision is asked to call Senior Deputy Jeff Farmer at 805-961-7514, or send him an email at JLF3077@sbsheriff.org. To leave an anonymous tip, please call 805-681-4171 or go to our website at  https://www.sbsheriff.org/home/anonymous-tip/.
The City of Carpinteria contracts with the Santa Barbara Sheriff's Office for law enforcement services.
###