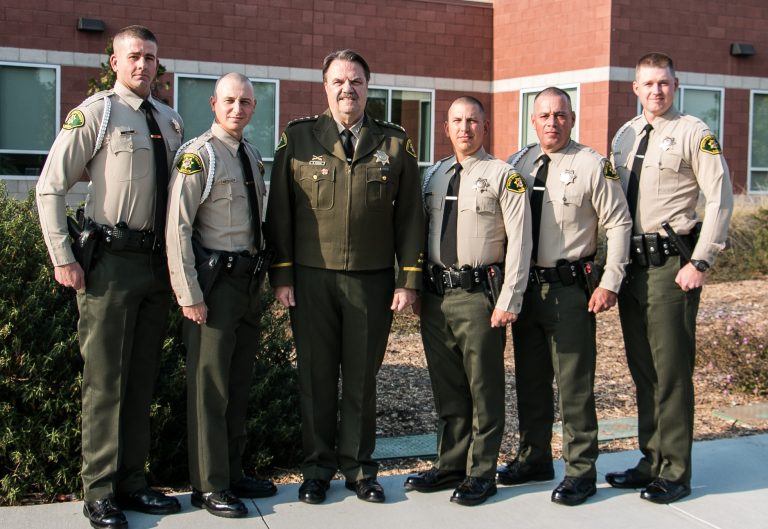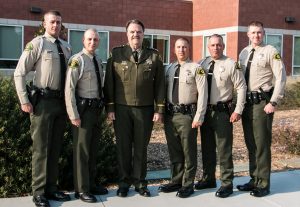 The Santa Barbara County Sheriff's Office is pleased to officially welcome five new Sheriff's Deputies to our team.   On Decemeber 8, 2017, at a traditional ceremony before a room of dignitaries, family and friends, 24 recruits graduated from the prestigious Allan Hancock Law Enforcement College Academy in Lompoc.  Of those graduates, five were hired by the Santa Barbara County Sheriff's Office and include, Nicholas Adomaitis, Anthony Chaboya, John Doupe, Derrick Graham and John Heil. The graduates range in age from 21 to 49 years of age.  They come from all walks of life including several with prior law enforcement experience in probation or corrections. Some have prior military experience, are business professionals while others are pursuing college degrees.
In order to make it to graduation day, the recruits endured 826 hours of training over the past five months.  The instruction included laws of arrest, criminal investigations, firearms, emergency vehicle operation, chemical agents, scenarios, report writing and numerous written exams.  The training hours do not include the many additional hours they spent at night studying and preparing for tests and scenario based training.
Sheriff's Senior Deputy and Senior Recruit Training Officer, J. Langehennig, said this was an outstanding group and he very proud of each and every one of them.  He said, "This class came together quickly and showed their dedication and determination early on.  They have shown they are willing to sacrifice in order to protect and serve the public.  It has been my pleasure to watch them grow and to have been a part of their first steps in a long career of public service."
The Sheriff's Office congratulates John Heil for receiving the Leadership and Report Writing awards on behalf of his class and Nicholas Adomaitis for receiving the Scenario award.   The new Sheriff's deputies were sworn in by Sheriff Bill Brown prior to the ceremony and received their new badges.  They have two weeks of post academy training in-house followed by a period of field training.
The rest of the graduating class included recruits hired by the San Luis Obispo County Sheriff's Office, UC Santa Barbara Police Department, Santa Maria Police Department, Lompoc Police Department, Santa Barbara Airport Police Department and Cal Poly San Luis Obispo Police Department.