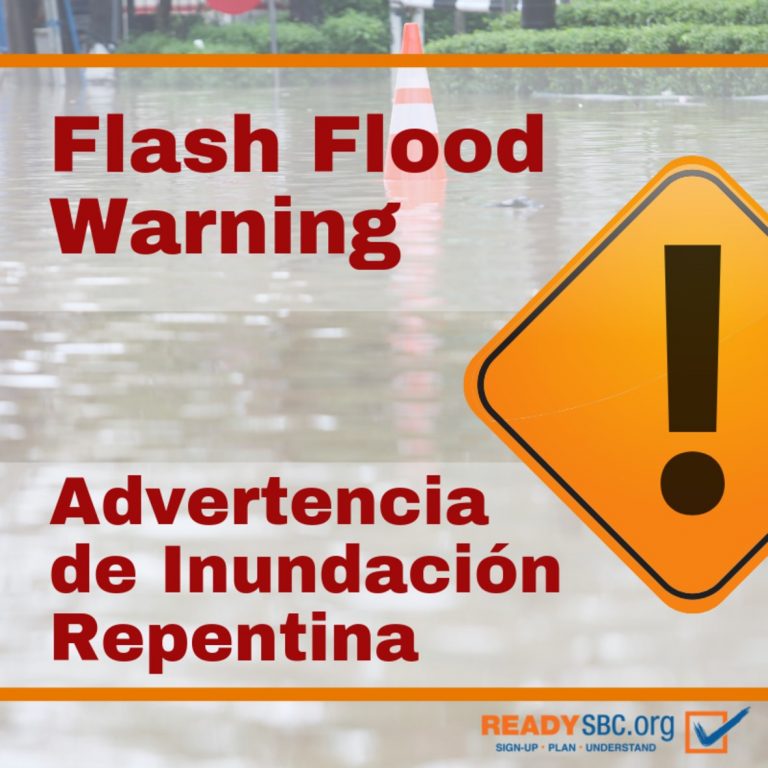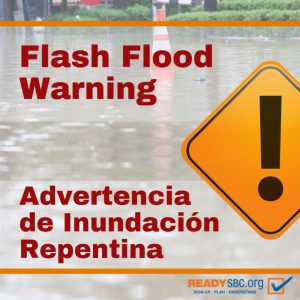 The National Weather Service has issued a Flash Flood Warning for the Sherpa/Whittier burn areas in Santa Barbara County.  This means that flash flooding is occurring or imminent.  Residents are urged to avoid low-lying areas, standing water, and creeks or streams.  If residents are in a debris flow risk area, they should move to high ground or shelter in place.  For additional information, please go to www.ReadySBC.org or call the County's Emergency Call Center at (833) 688-5551.  Do not call 911 unless you are having an emergency.
Stay Connected:
It is critical that people in Santa Barbara County register to receive emergency alerts. Sign up for Aware and Prepare emergency alerts at www.ReadySBC.org. If we can't reach you, we can't alert you.
For updates through social media, follow @countyofsb on Twitter and Facebook. For general information, call 2-1-1 from 805 area code or 800-400-1572 outside of 805, or text your zip code to 898-211.