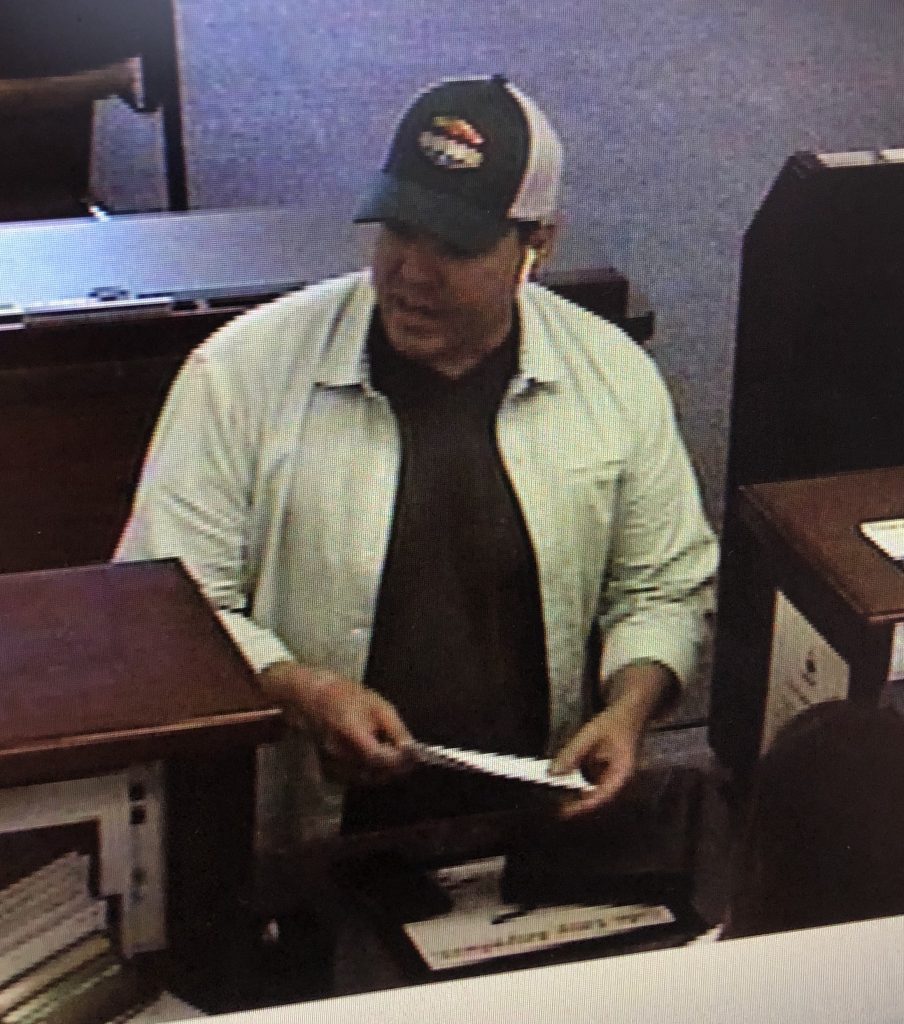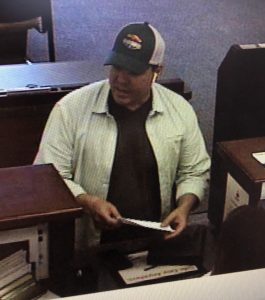 The Sheriff's Office is releasing the identity of the bank robbery suspect who committed suicide several hours after robbing a bank today, July 20, 2018 in Goleta.  The decedent is 41-year-old Keith David Goodwin with ties to Fresno and San Francisco.  Next of kin has been notified.
Sheriff's detectives are continuing to follow leads and work closely with the FBI to determine Goodwin's connection to additional bank robberies within the state of California.  Goodwin is suspected of robbing at least nine banks throughout California in the last two months. The investigation is on-going and no additional details will be released at this time.
The surveillance photo is from the July 20, 2018 Goleta bank robbery.