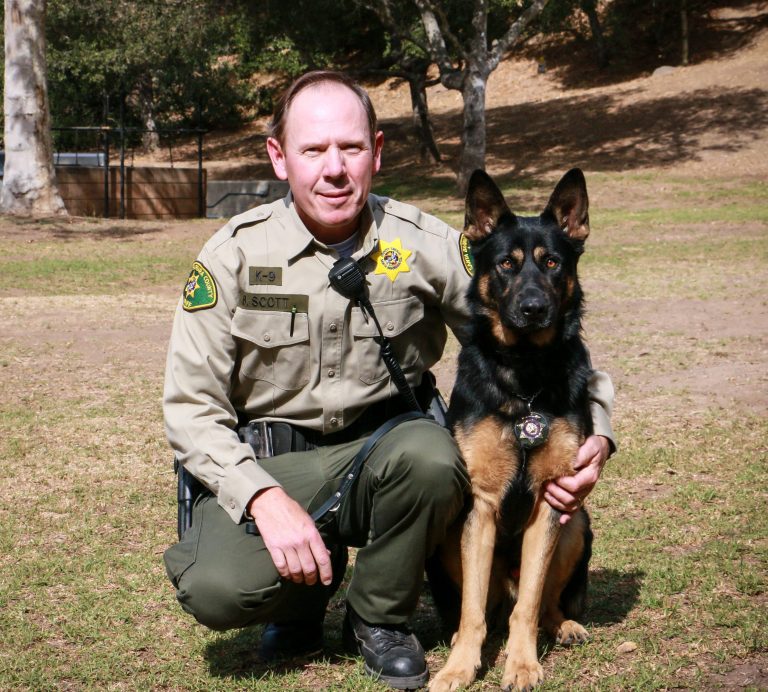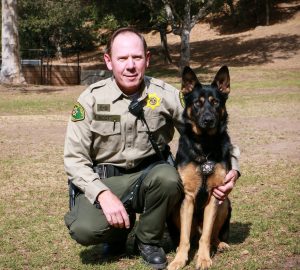 The Santa Barbara County Sheriff's Office is proud to introduce the newest member of our team, K-9 Duke, a specially trained German Shepherd via funding from the Sheriff's Benevolent Posse's Project Deputy Dog program. Duke officially started his first day of work at the Santa Barbara County Sheriff's Office on Monday, October 22, 2018.  Duke's handler is Deputy Brian Scott, an 11-year veteran of the Sheriff's Office.  The two are stationed in North County but available to respond to calls countywide.  The addition of a fourth K-9 patrol team is a longtime dream of the Sheriff's Office and will allow 24/7, 365 day K-9 coverage for Santa Barbara County.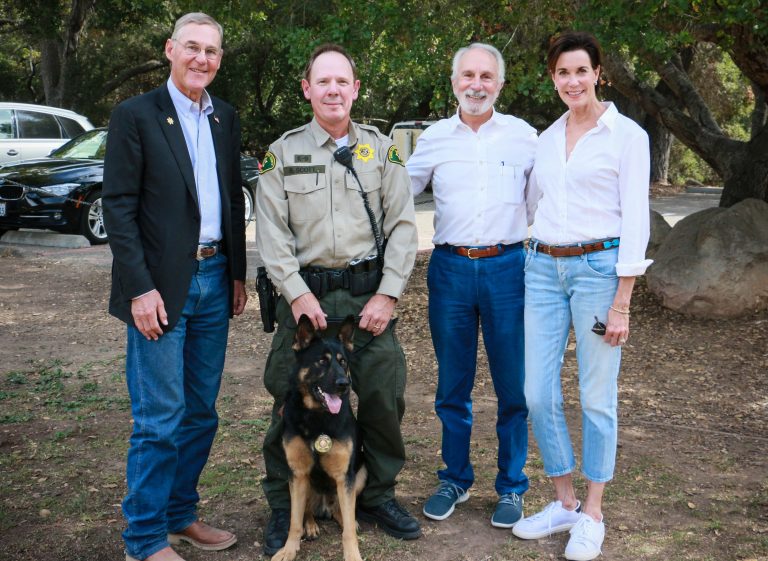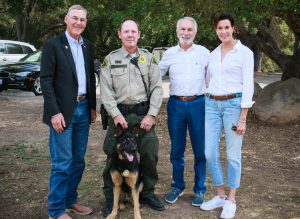 Duke is two years old and was born in Germany.  He was purchased from the Inglis Police Dog Academy in Oxnard.  Duke and Deputy Scott recently graduated from patrol school where they completed 200 hours of intense training. Duke is now trained in human scent detection, open area building searches, handler protection and apprehension.  Duke will eventually be trained in bomb detection and hard surface tracking as well.
Deputy Scott is enjoying working with his new partner and says the two have bonded together quickly and naturally.  Deputy Scott said, "Duke has a high drive, is personable and sociable. He has an amazing ability to know when it is time to work and time to play."  Deputy Scott has held a variety of assignments during his career at the Sheriff's Office and most recently worked as a major crimes investigator for the past four years.  Deputy Scott became interested in becoming a K-9 handler early in his career through watching the working relationship between handlers and their dogs.  He said, "I appreciated and enjoyed seeing the bond the handlers had with their dogs and the reward they received from working together."  When Duke is not at work, he lives at home with Deputy Scott and his family. Deputy Scott said, "He is a great addition to the family and has bonded well."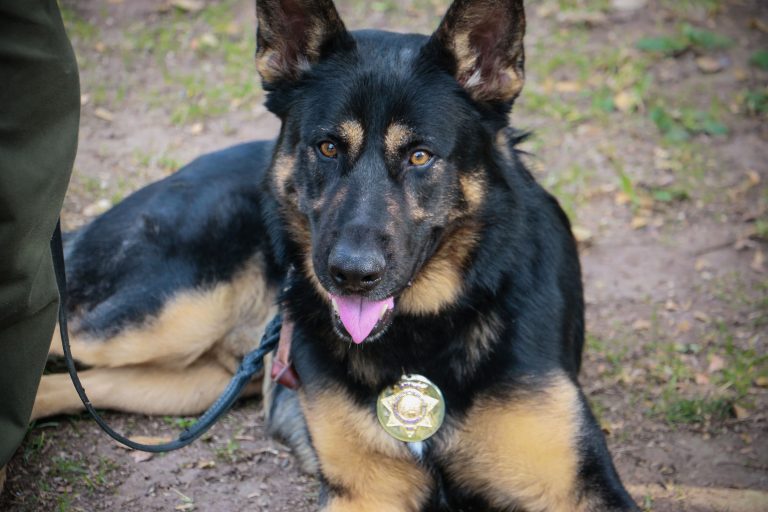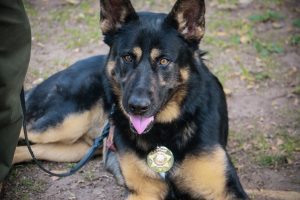 The addition of a fourth K-9 team would not have been possible without the Sheriff's Benevolent Posse's Project Deputy Dog program and in particular a large donation from Reece and Christine Duca of Carpinteria.  The couple, who have three dogs of their own, had a unique first-hand experience in February of 2017 when they watched a Sheriff's K-9 team locate two suspects hiding under their house.  After that day, they knew they wanted to do something to help the Sheriff's K-9 program.  Reece Duca said, "Seeing the Santa Barbara Sheriff's K-9 teams in action is something we will never forget.  Sheriff's Deputies simply cannot do all of what the dogs can do.  Had the canines not located and apprehended the fugitives, who knows what would have happened that night."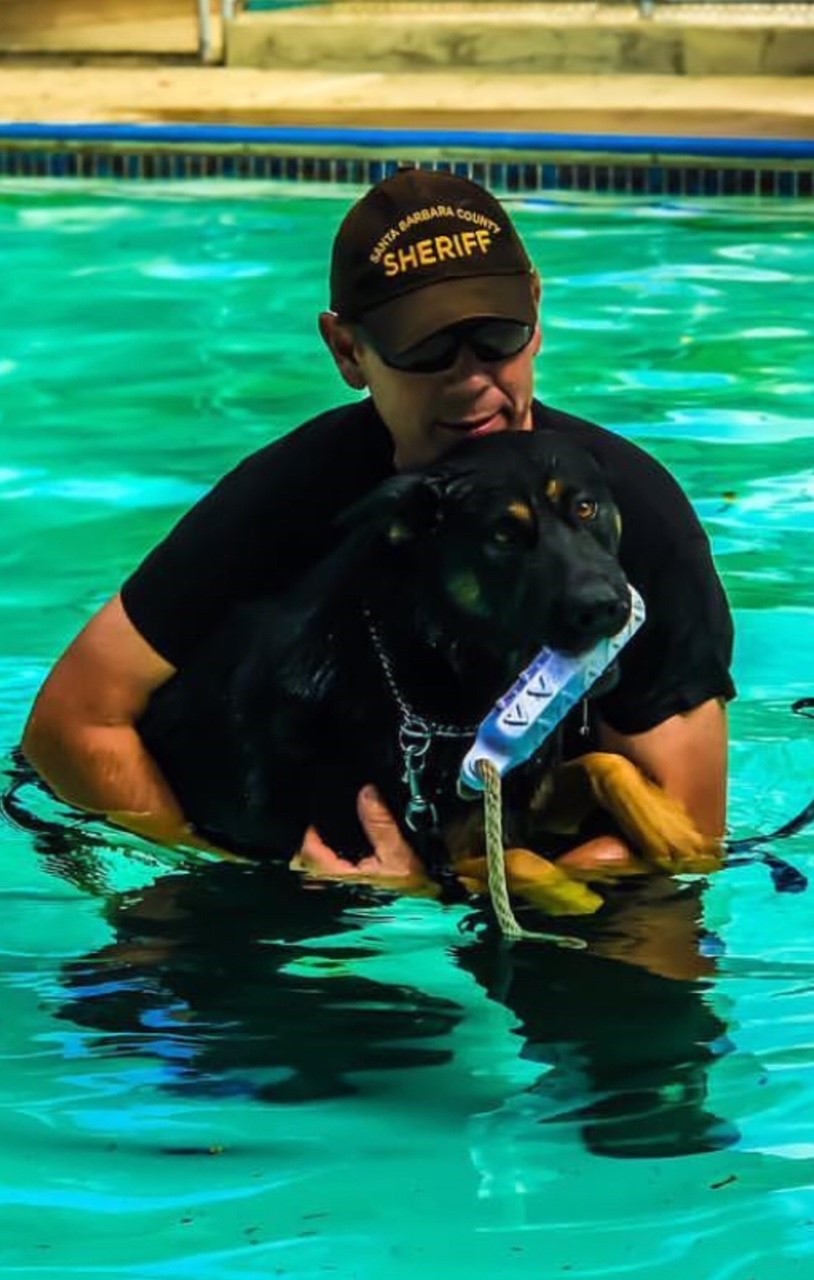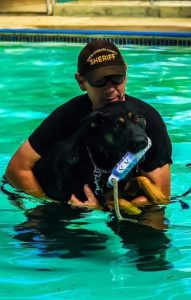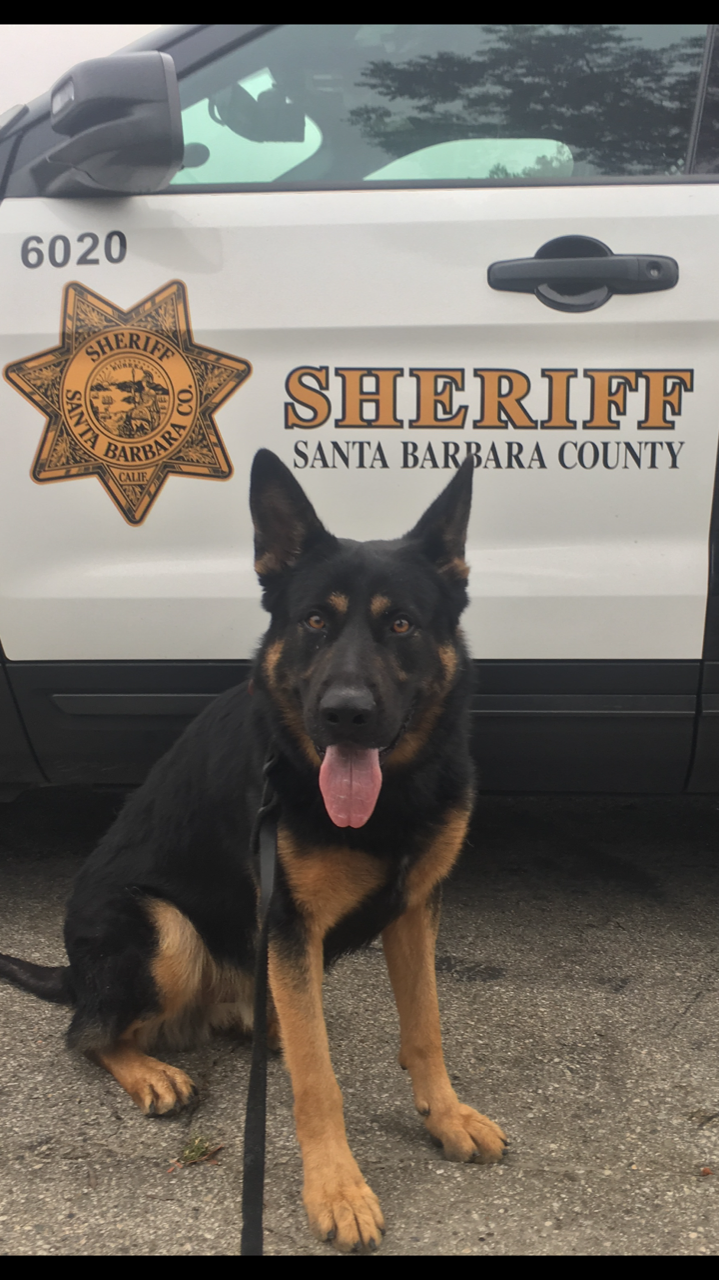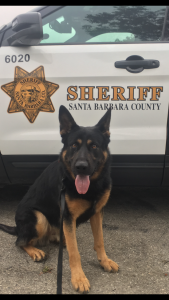 "The Duca family is truly paying it forward," said Sheriff's Benevolent Posse President Richard Kline. "They personally experienced a situation at their home and when they heard of the need for an additional K-9 team for Santa Barbara County they stepped up to help make it possible."
As a token of appreciation for their generosity, the Ducas were given the privilege of naming Duke.  Christine Duca said she picked the name for sentimental reasons.  She said, "I wanted the name to be something special. Duke is a term of endearment I use for my husband. I couldn't think of a better name for an amazing animal that helps all of us."
The Sheriff's Office K-9 team consists now of four patrol K-9s and a Jail Narcotics K-9, also recently purchased through the Sheriff's Benevolent Posse's Project Deputy Dog Program.  The costs to fund our K-9 program are continuous. The Posse is currently raising funds to replace Sheriff's K9 Aco who is near retirement. A contributor of $25,000 or more to the SBC Sheriff's Benevolent Posse's Project Deputy Dog program will be given the honor of naming the County's next K-9.  If you would like to help support the K-9 program, please go to www.sbsheriffsposse.org.
You can also support the Sheriff's K-9 program by voting for us to win grant funding.  The Aftermath K9 Grant is holding a nationwide contest and awarding the top eight law enforcement agencies with the most votes grant funding. You can vote once a day through November 5, 2018 by going on-line to www.aftermath.com/k9-grant/ or by voting on Instagram @AftermathK9Grant.