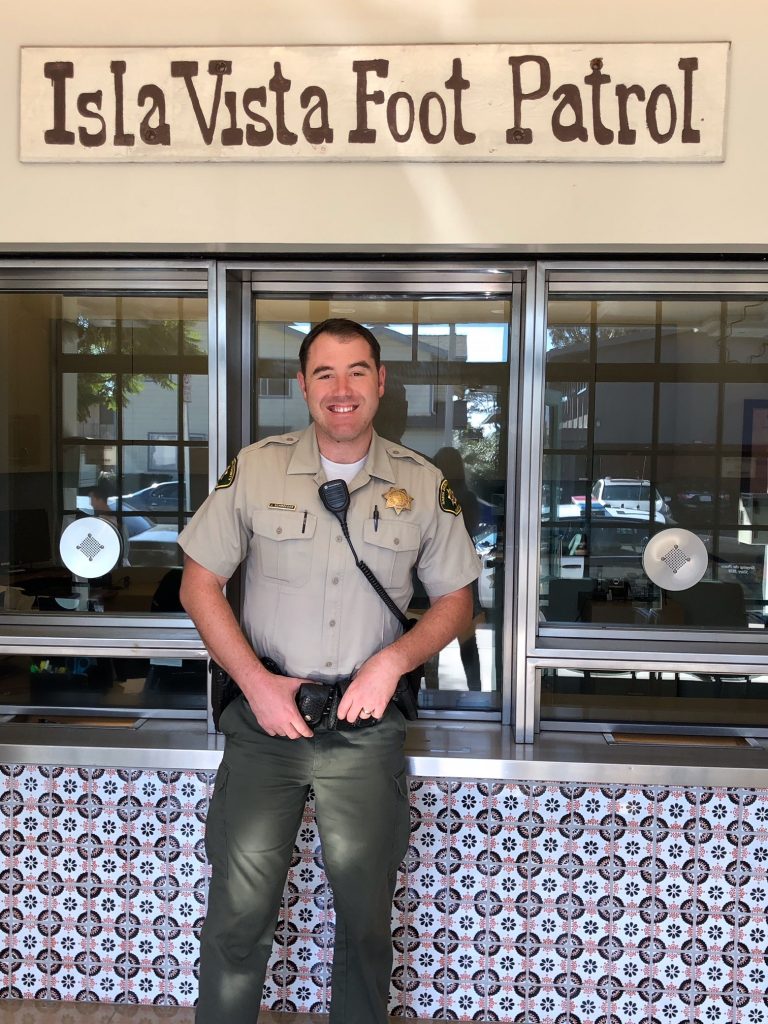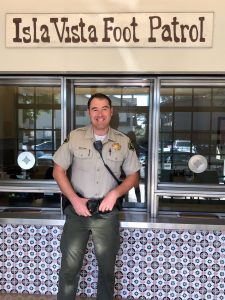 The Isla Vista community has a new Community Resource Deputy.  Sr. Deputy Justin Schroeder, a 13-year veteran of the Sheriff's Office, was selected for the position after a competitive selection process and started his new assignment on November 5, 2018.  Sr. Deputy Schroeder is excited about his new role and motivated to have a positive impact in Isla Vista.  We invite you to attend a meet and greet with Sr. Deputy Schroeder next Tuesday, November 27, 2018, from 4:00 to 6:00 p.m. at Pizza My Heart located at 6533 Trigo Road in Isla Vista.
Sr. Deputy Schroeder is a third generation local of Santa Barbara and Goleta.  He graduated from Dos Pueblos High School and Santa Barbara City College.  During his career at the Sheriff's Office he has worked in the jail, the courts and on patrol in a number of areas including Isla Vista.  His wife works at UCSB and his family has strong ties to Isla Vista.
Lt. Camarena who oversees the Isla Vista Foot Patrol said he is confident Sr. Deputy Schroeder will do a great job in his new role.  He said, "Justin is a good fit for the position not only because of his experience but he is personally invested in Isla Vista."
Sr. Deputy Schroeder said he hopes Isla Vista residents will come to Pizza with a Cop and meet him.  He said, "My main goal is to bring the community of Isla Vista and law enforcement closer together through education, outreach and partnerships. I truly want to meet with everyone in Isla Vista and hear their concerns personally."
Sr. Deputy Schroeder is replacing Sr. Deputy James McKarrell who was the very first Isla Vista Community Resource Deputy and held the position for three years.  He is now working as a Crisis Intervention Team deputy and is assigned to Goleta Valley patrol.  We thank Sr. Deputy McKarrell for his hard work and the positive impact he made on Isla Vista during his assignment.
Community Resource Deputies play an integral role in our community policing philosophy and we thank everyone for their support of having one in Isla Vista.