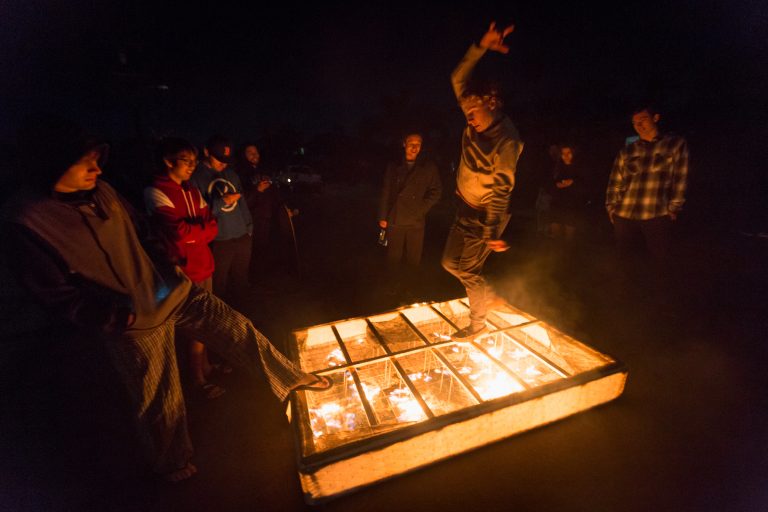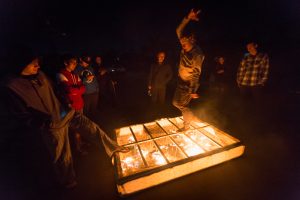 Just before 10:00 p.m. last night, December 4, 2017, electrical infrastructure damage from the Thomas Fire in Ventura County caused sweeping power outages affecting the southern part of Santa Barbara County, which included the community of Isla Vista. Contemporaneous with the power failure, unknown subjects began to fire off commercial grade fireworks in Isla Vista. These fireworks were both mortar style and cinder cones. The mortar style fireworks were launched over the ocean and over Del Playa Drive and the cinder cone fireworks were being set off at intersections in the main residential areas. This display attracted several thousand residents of Isla Vista, who began to congregate on Del Playa Drive, particularly in the 6600 block between Camino Pescadero and Camino Del Sur.  During this impromptu gathering, unknown suspects committed four individual acts of arson. These intentionally set fires included two couches, a chair and a dumpster that were set ablaze. It appears that gasoline was used in at least one of the fires as an accelerant.  Fortunately, no one was hurt, but the series of events diverted resources away from other important calls for service.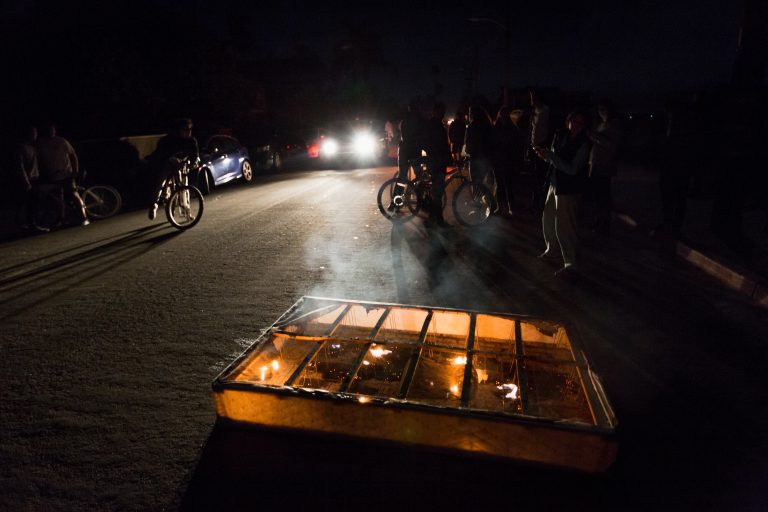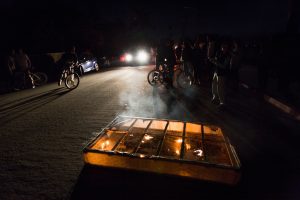 The Sheriff's Office wants to remind the public that first responders and the Santa Barbara County Public Safety Dispatch Center are extremely busy due to the Thomas Fire in Ventura County and the widespread power outages we have experienced in southern Santa Barbara County.  We request your cooperation as we work together to provide safety during this crisis period.
The first two photos were taken by Daily Nexus photographer McLane Brown and the last photo of the couch was taken by Daily Nexus photographer Sicheng Wang.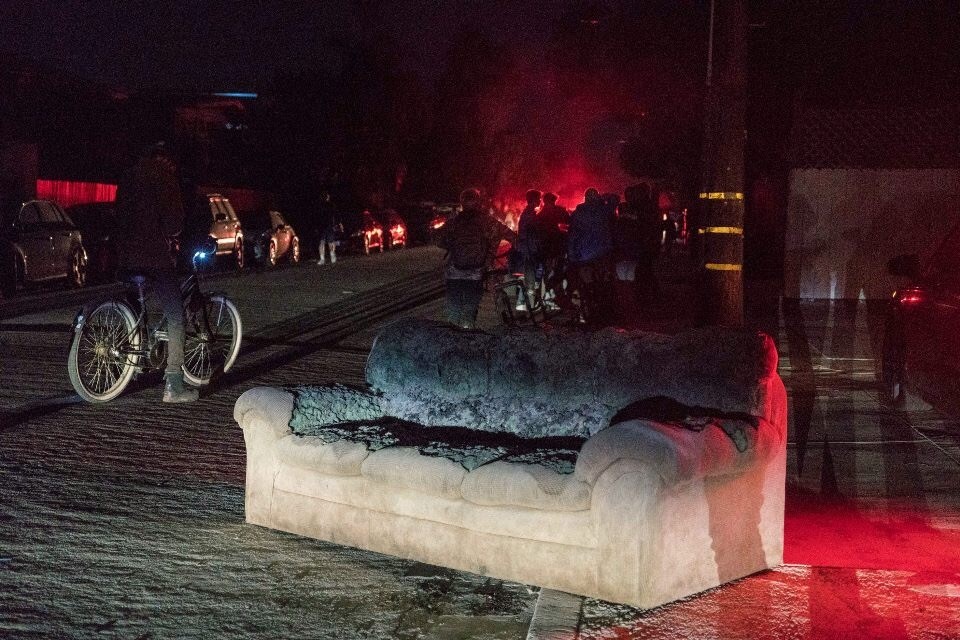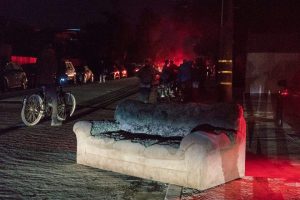 ###