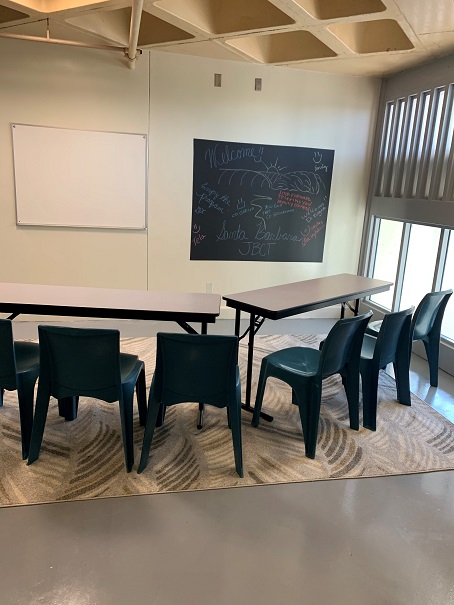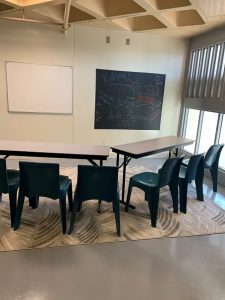 Santa Barbara –   The Sheriff's Office, in collaboration with Wellpath healthcare services, is proud to announce the opening of a 10-bed Jail Based Competency Treatment (JBCT) program. JBCT is a specialized treatment program for patients who have been deemed incompetent to stand trial (IST) by the courts. Over the past four fiscal years (16/17 through 19/20), Santa Barbara County averaged 50 adult inmates per year who were incarcerated on felony charges and found incompetent to stand trial. Each inmate had to wait several months for a bed to become available in a state hospital to begin a restoration to competency program. These inmates often decompensated during these long waits. In an effort to better serve these inmates and the judicial process, the Sheriff's Office, in conjunction with its healthcare provider, Wellpath, worked with the Department of State Hospitals to participate in the Jail Based Competency Treatment Program as a contractor.
The JBCT program is designed to provide care, treatment, and services to assist patients in achieving competency in the jail, rather than waiting idly for a DSH bed to become available. Patients who are not restored to competency at the time that their bed becomes available at DSH can then be transferred for continued restoration services. This program benefits patients who are accused of felony crimes and are deemed incompetent to stand trial, as well as the Sheriff's Office and the entire criminal justice system. The average number of days patients spend in a Wellpath JBCT program until their competency is restored is 52 days. Once restored, patients are returned to court within 10 days for their cases to be adjudicated.
"Our new Jail Based Competency Treatment program will now allow inmates who are incompetent to stand trial to begin treatment soon after it is ordered by the court, rather than having to wait 3 to 6 months or longer for a bed to open in the State Hospital system," said Sheriff Bill Brown. "This local jail-based treatment program will reduce custody time and challenges for inmates and jail staff alike. JBCT now joins the Sheriff's Treatment Program (STP) and our Medication Assisted Treatment program (MAT) to form a suite of programs that the Sheriff's Office has established to assist inmates who suffer from mental illness and/or co-occurring substance abuse disorders."
The Sheriff's Office and Wellpath will continue to partner with the Santa Barbara County Behavioral Wellness Department to ensure continuous care of patients who are returned to the community upon release. Behavioral Wellness provides treatment services for patients released from the justice system for continued mental health and substance abuse treatment services.