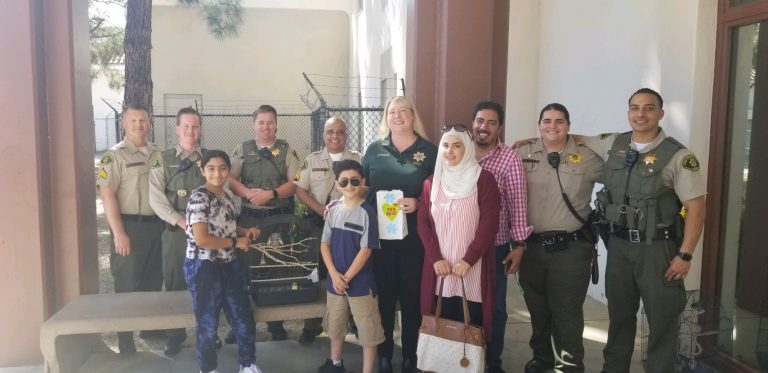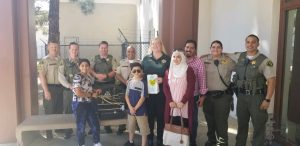 Staff at the Santa Barbara County Jail located at 4436 Calle Real in Santa Barbara, located a domestic Cockatiel Bird inside the fenced secure area to the rear of the Main Jail. Likely an escapee from its home, the bird somehow found its way into Sheriff's custody.  The bird was hungry and obviously out of place.  Staff took in the "jail bird" and provided food and shelter.  Staff have fostered the bird, and hope to reunite it with its owner.
With thanks to local media, the Cockatiel that founds its way inside of the security fence at the Santa Barbara County Jail has been returned to its owner.  The "Jail Bird", whose name is "Sammy" escaped through an open window from a home near the jail last week.  The bird's owners were devastated, especially their 9-year-old son Mohammad, who considered the bird his personal pet.  The family saw the local news coverage of the found bird, and reached out to the Sheriff's Office on Wednesday.  After confirming photographs and characteristics were identical to the rescued Cockatiel, a reunion was scheduled.
Mohammed and his family arrived at the Sheriff's Main Jail on Thursday afternoon, and with tears of happiness, were reunited with their lost bird.  Sheriff's Office staff greeted the family and were happy to share in the joy of the moment.  The family will be forever grateful for the care the Sheriff's Office provided to Sammy, and everyone's efforts to return him home.