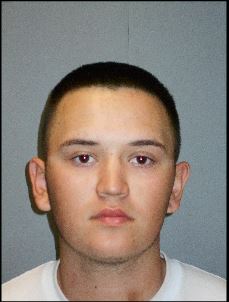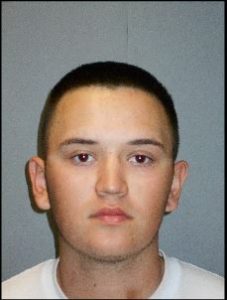 At approximately 2:30 p.m. yesterday, December 6, 2017, the Santa Barbara Public Safety Dispatch Center received information that a 15-year-old female had been kidnapped.  The investigation revealed the suspect was 18-year-old Nicholas Padilla of Santa Maria who was known to the victim. While driving in the 2600 block of W. Main St., Padilla reportedly became angry with the victim, stopped his car and began striking the victim with his hands.  A witness attempted to stop the assault while notifying law enforcement.  Padilla fled the area with the victim's feet hanging outside the passenger side window of his vehicle with the witness following.
A short time later, Padilla allegedly pulled his vehicle over a few miles north of Casmalia, held a knife to the victim's neck and attempted to rape her.  During the altercation, Padilla carried the victim to the rear of his vehicle and attempted to place her in the trunk.  The victim was able to break free and run to the witness who was reporting the incident to law enforcement.
Deputies located Padilla a short time later.  After a brief struggle with law enforcement, Padilla was arrested for kidnapping, sexual assault with the intent to commit rape, domestic violence and criminal threats.  He was booked into the Lompoc City Jail where he is being held on one million dollars bail.
The Sheriff's Office wants to take this opportunity to commend the witness who was able to provide up to date information to responding deputies.  We also want to remind residents that if they ever are a witness to a crime, to watch from a safe distance and report to local law enforcement.
###