The Santa Barbara County Sheriff's Office is proud to introduce the newest member of our K9 team. Chop is a two-year-old specially trained German Shepherd brought to the Sheriff's Office via funding from the Sheriff's Benevolent Posse's Project Deputy Dog program. Chop is the second dog purchased for the Sheriff's Office thanks to a generous donation from Reece and Christine Duca of Carpinteria.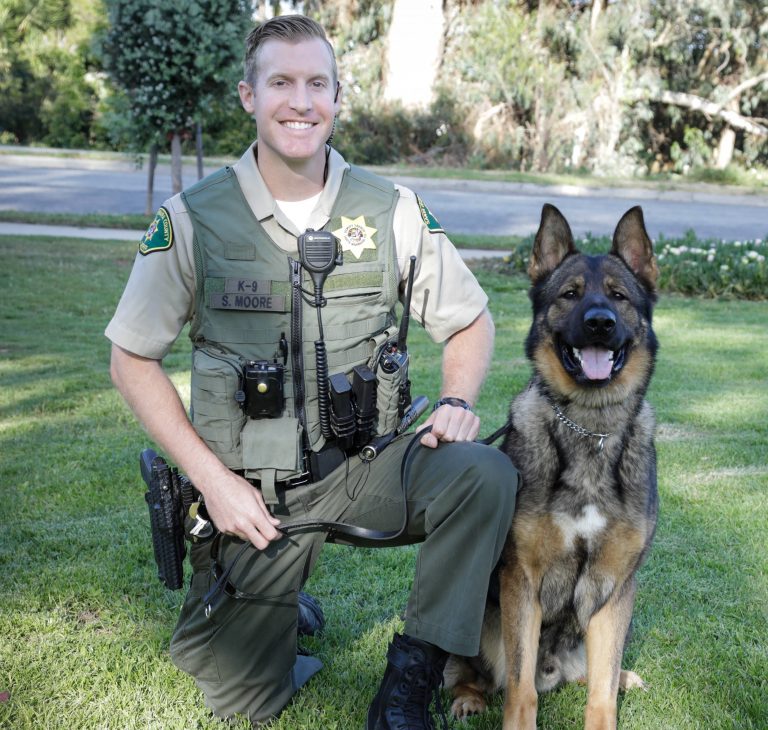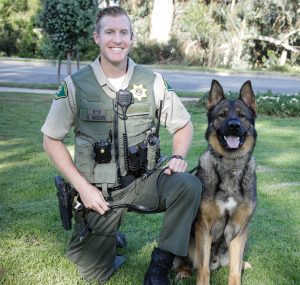 The Ducas decided they wanted to give back to the Sheriff's K-9 program after an experience they had in  February of 2017 when they witnessed a Sheriff's K-9 team locate two suspects hiding under their house. They donated funds to purchase K9 Duke who joined the team in October of 2018 and then donated funds again to replace K-9 Aco when he retired. The Ducas, who have three dogs of their own, named Chop after the nickname of a loyal, close family friend.  Reece Duca said, "To everyone he knows, he has always been a friend, a helper, a protector, a supporter.  He's one of the rare few who would truly put himself in harm's way to help a friend.  These dogs are protectors, care givers and friends who are at risk every day.  We thought this was a perfect name for the new addition to the K-9 team."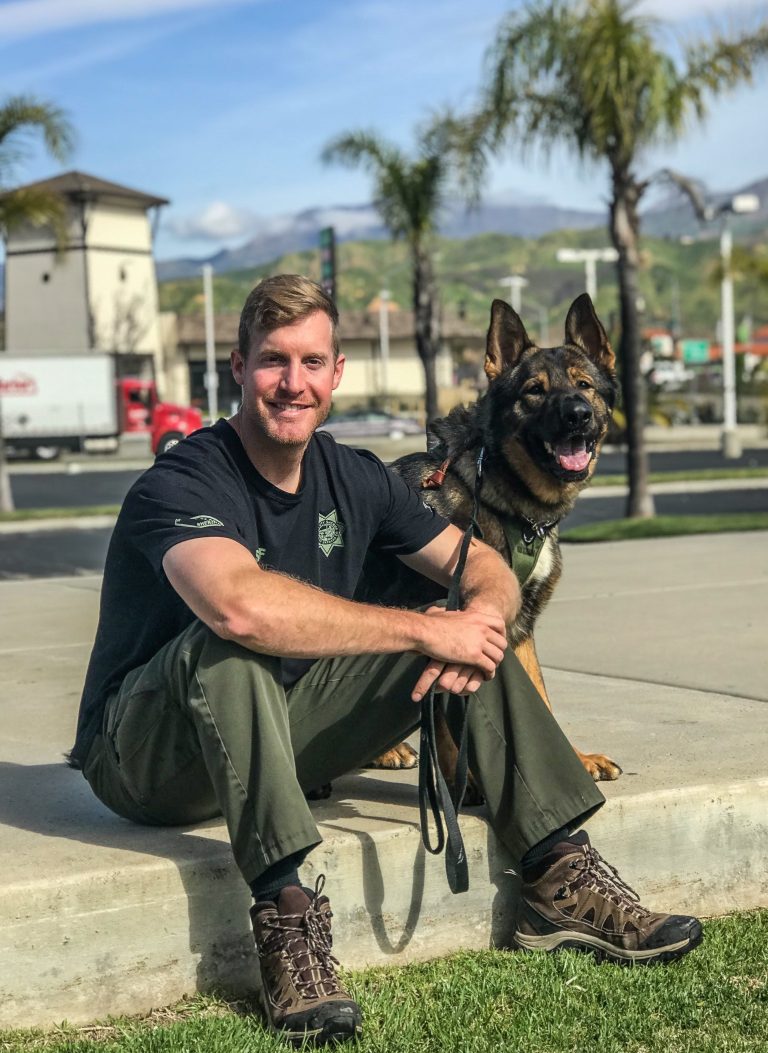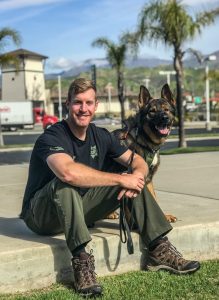 Chop has been on the job for approximately two months and is off to a great start. Chop's handler is Deputy Shane Moore, a six-year veteran of the Sheriff's Office.  The two are stationed in South County but available to respond to calls countywide.  Chop was born in Germany and received his initial training at the Inglis Police Dog Academy in Oxnard.  Chop and Deputy Moore recently graduated from patrol school where they completed 200 hours of intense training. Chop is now trained in human scent detection, open area building searches, handler protection and apprehension.  Chop will eventually be trained in narcotics detection and hard surface tracking as well.
Deputy Moore has held a variety of assignments during his career at the Sheriff's Office including the Santa Barbara County Main Jail, Goleta Patrol, a Field Training Officer and the Sheriff's Special Enforcement Team. He became interested in becoming a K-9 handler early in his career.  Deputy Moore said, "I always looked up to our K-9 handlers when I would watch them work.  The amount of professionalism they display coupled with their work ethic is truly amazing." When Chop is not at work, he lives at home with Deputy Moore.  "Chop is a very friendly dog who looks forward to work every day."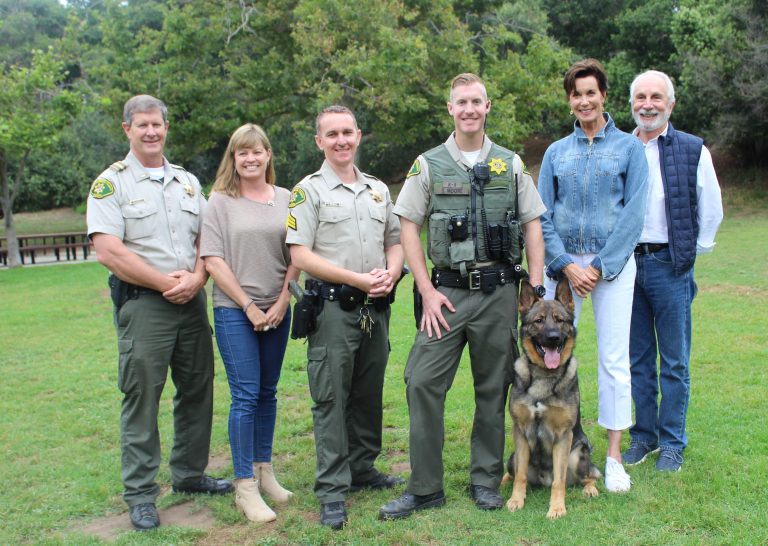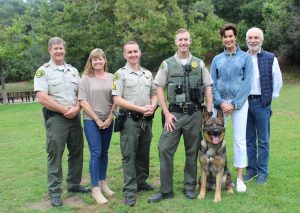 The Sheriff's Office K-9 team consists now of four patrol K-9s and a Jail Narcotics K-9, also recently purchased through the Sheriff's Benevolent Posse's Project Deputy Dog Program.  Sheriff's Benevolent Posse President Sara O'Shaughnessy said she is grateful to the Duca family and others who have donated to this important program.  She said, "The addition of a fourth K-9 team, which allows for 24/7 countywide coverage, would not have been possible without the generous support of the Sheriff's Benevolent Posse's Project Deputy Dog program."
If you would like to learn more about Project Deputy Dog and how you can support the Sheriff's K-9 Unit, please go to www.sbsheriffsposse.org.
The group photo is of:
Lt. Brian Thielst, Chief of Police Services for City of Goleta, Sara O'Shaughnessy, Sheriff's Benevolent Posse President, Sgt. Jarret Morris (oversees Sheriff's K9 Unit), Deputy Shane Moore, K9 Handler, K9 Chop, Christine Duca and Reece Duca, Project Deputy Dog donors.
Also please see link to story about Deputy and Chop:  https://youtu.be/QAFlEFvr15I