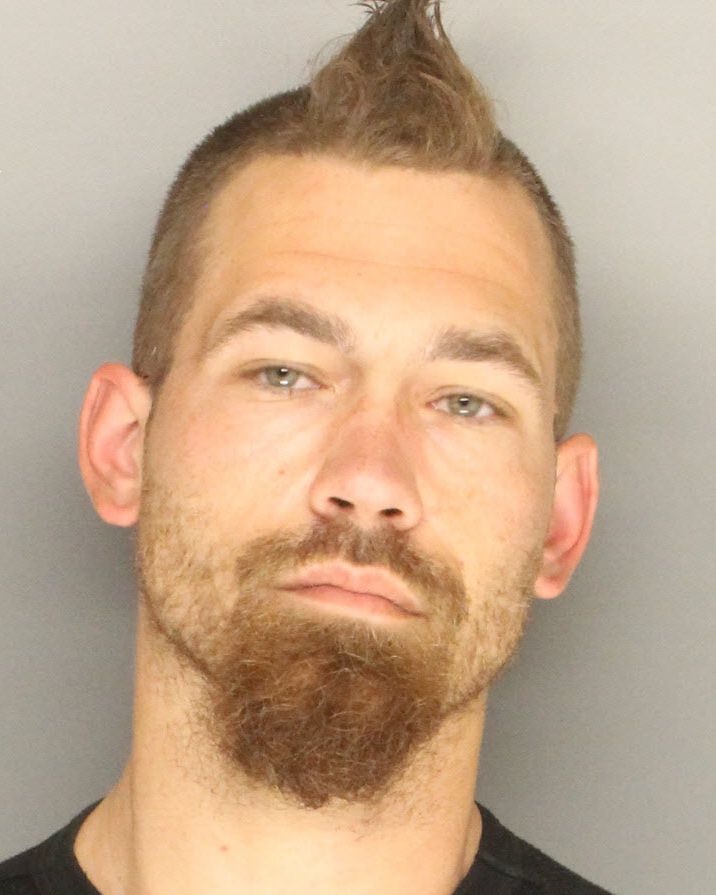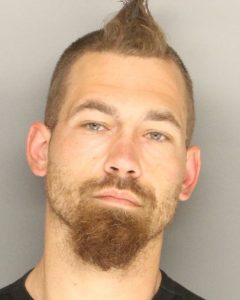 The Sheriff's Office served a search warrant today, July 24, 2019, following extensive complaints of suspected criminal activity in an area located near the Bradley Dip in Orcutt.  The past several months, Deputies assigned to the Santa Maria Sheriff's Station have received reports of illicit drug activity and sales, attempted assaults, theft, and a possible endangered juvenile female in the area of the Okerblom Trail, a County Park.
Partnering with Santa Barbara County Fire, California Department of Fish and Wildlife, Santa Barbara County Parks, California Highway Patrol, Santa Barbara Animal Services as well as agency Narcotic Detectives, K-9 teams, Santa Barbara County Sheriff/Fire Air Support and Sheriff's Crime Scene Technicians, Deputies served a search warrant on two tents that had been illegally erected on Park property, conducted a protective sweep of the area, recovering a large amount of methamphetamine, a scale, drug paraphernalia, pellet guns, bicycles and other items.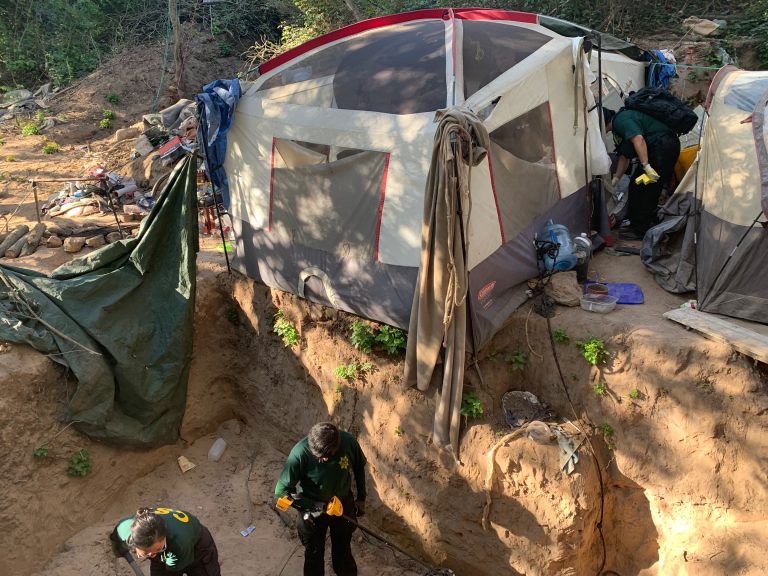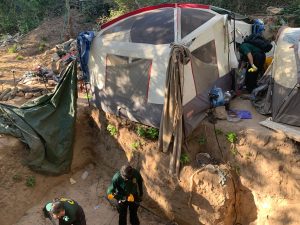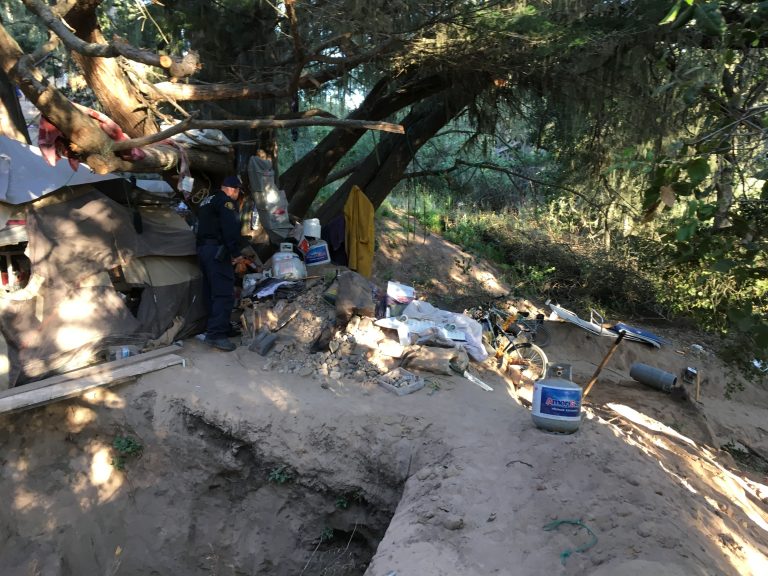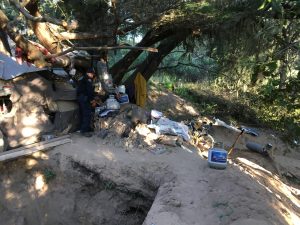 30-year-old Matthew Lee Caldwell of Santa Maria was arrested and transported to the Santa Barbara Main Jail where he was booked on the following charges:  Felony child endangerment, committing a felony while out on bail, possession of methamphetamine for sale, possession of drug paraphernalia, cultivation of marijuana, unlawful possession of nongame bird parts, outdoor fire for disposal of waste, building a campfire in a hazardous fire area, burning fallen timber/logs without a permit, maintaining or using a campfire on brush or grass covered land without permission, possession of drug or restricted item in public park, and trespassing in a county park.
The female juvenile was taken into the protective custody of Child Welfare Services.
This successful apprehension is due to the information provided by community residents and the Santa Barbara Sheriff's Office's corroborative relationship with our allied agencies.