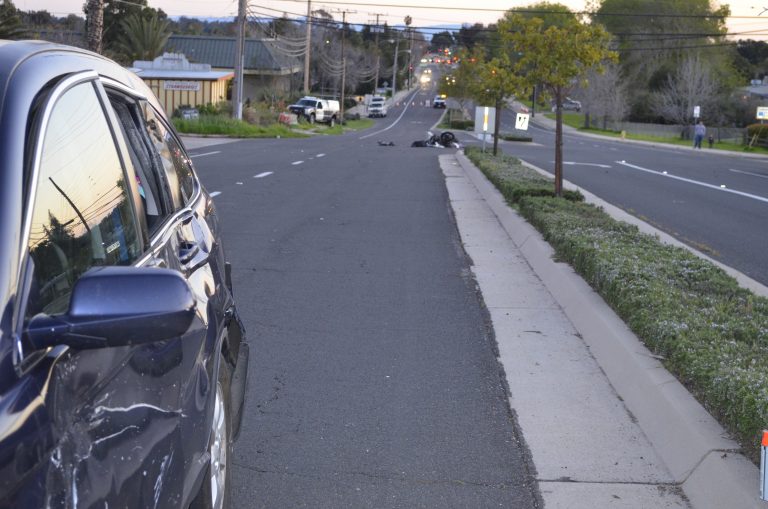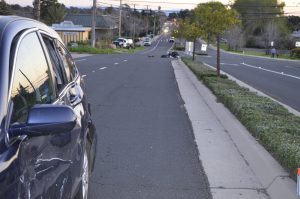 At approximately 4:30 p.m. on February 6, 2019, a motorcyclist was killed in a two-vehicle collision that occurred in the City of Goleta.  The collision, involving a white Kawasaki Ninja motorcycle and a blue Honda CRV occurred at the intersection of Fairview Avenue and Stow Canyon Road.  The Honda was northbound on Fairview Avenue and the Kawasaki was eastbound on Stow Canyon Road when both vehicles entered the intersection and collided.
The rider of the Kawasaki motorcycle has been identified as 25-year-old Ulises Carrillo of Goleta.  Following the collision, Carrillo was transported to Santa Barbara Cottage Hospital with life-threatening injuries, and was pronounced dead shortly after arriving.  His next of kin has been notified.
The Honda was driven by a 34-year-old female resident of Goleta.  She was not injured in the collision and remained at the scene to cooperate with the investigating deputies.
The Santa Barbara Sheriff's Major Accident Response Team is investigating this collision to determine its cause and whether alcohol and/or drugs were a factor.  Anyone with information regarding this collision is asked to call Deputy Rockwell Ellis at 805-961-7518, or send him an email at rme4608@sbsheriff.org.  To leave an anonymous tip, please call 805-681-4171 or go to https://www.sbsheriff.org/anonymoustips.html.
The City of Goleta contracts with the Santa Barbara Sheriff's Office for law enforcement services.
###