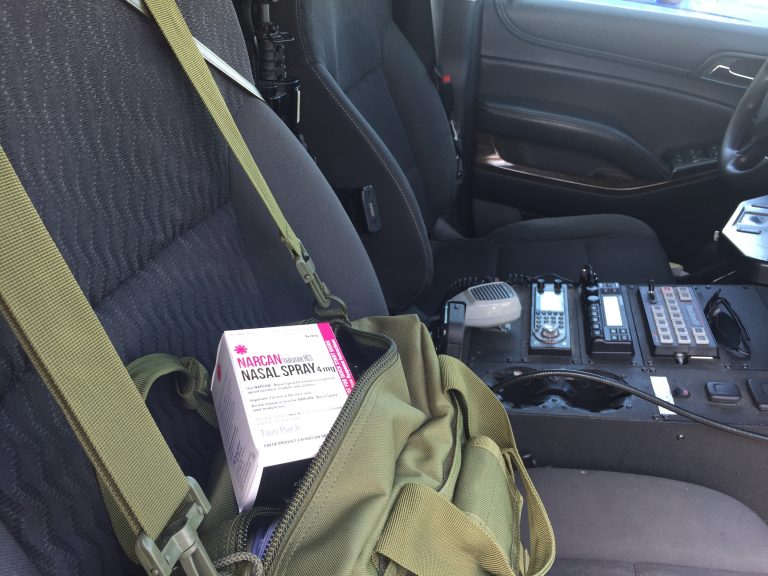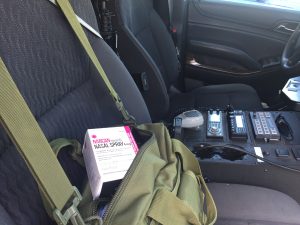 Sheriff's deputies successfully administered Naloxone on two separate occasions this week.  The Naloxone deployments occurred in Orcutt and Isla Vista and helped save three young men who were suffering from apparent drug overdoses.  The first incident occurred at approximately 6:30 p.m. on October 24, 2017 in the 4400 block of Kenai Court in Orcutt and involved two men, ages 20 and 21.  The second incident involved a 19-year-old male UCSB student and occurred at approximately 11:45 p.m. on October 25, 2017 in the 6700 block of Trigo Road in Isla Vista.
In both incidents, deputies arrived at the location, prior to other emergency medical personnel.  The deputies assessed the patients' condition and found they were unconscious and were experiencing depressed breathing.  Based upon the symptomology and overall circumstances being consistent with an opioid overdose, deputies utilized their issued intranasal Naloxone and within a short period of time, the male patients regained consciousness.  Fire and Medical Personnel arrived, took over care and transported the patients to local hospitals for further treatment.
Earlier this year, all Sheriff's deputies received Naloxone, and training on its use, through the combined effort of the Sheriff's Office and the Santa Barbara County Emergency Medical Services Agency (EMSA).
Naloxone, brand name Narcan, blocks the effects of opioids (both medications and narcotics) including extreme drowsiness, slowed breathing, or loss of consciousness.  Due to the quick thinking and actions of the Sheriff's deputies, these incidents ended with lives saved instead of fatalities due to drug overdose.