At approximately 12:15 a.m. this morning, April 26, 2019, the Sheriff's Office received a 911 call from a victim, in the area of Shirley Lane and Dartmouth Lane, in Orcutt.  The victim relayed he had located a woman inside his unlocked vehicle parked outside of his residence. When he confronted the suspect, she fled on foot.  The victim called 911 and while on the phone with the dispatcher chased the suspect for several blocks.  During the chase, the suspect later identified as being 58-year-old Joann Mari Alley of Orcutt, threatened to stab the victim.  The victim continued to chase Alley who ran into the backyard of a residence in the 3900 block of Loch Lomond Drive. The victim waived down responding deputies and Alley was taken into custody in the backyard of the residence.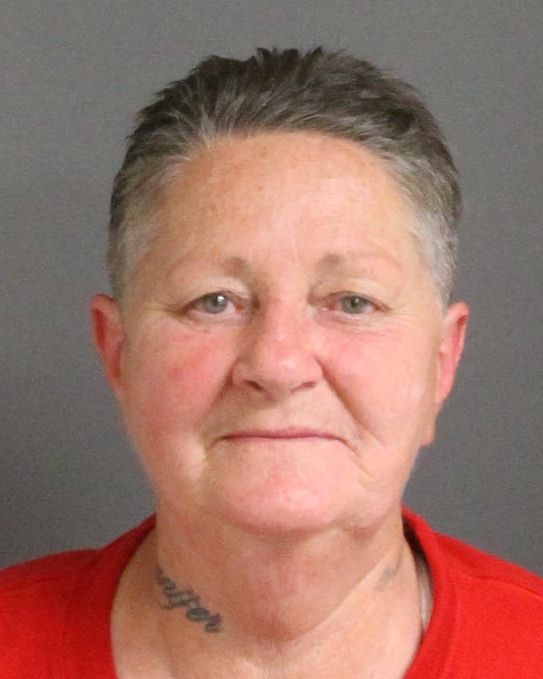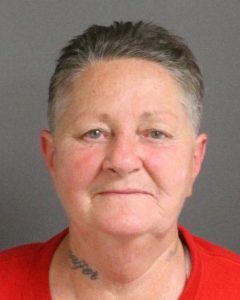 Through the course of the investigation, it was determined Alley was in the process of stealing the victim's car when she was discovered.  Additional evidence was also recovered connecting Alley to the theft of a wallet from another victim in the area.
The investigation also revealed Alley is the suspect from an attempted residential burglary on April 24, 2019, near Union Valley Parkway and Highway 101.   The Sheriff's Office is investigating whether she may be connected to additional prowling and theft offenses in the area.  Anyone with information is asked to contact the Sheriff's Santa Maria sub-station at 805-934-6150.  To leave an anonymous tip, call 805-681-4171.  You can also go to our website at https://www.sbsheriff.org/home/anonymous-tip/.
Alley is in custody at the Santa Barbara County Jail and is being held on $75,000 bail.
Community members are reminded to keep their residences locked even when they are home, to lock vehicles wherever they are parked and to report any suspicious activity.  Community members are also cautioned about confronting or chasing suspects; immediately call 911 and remove yourself to a safe location.