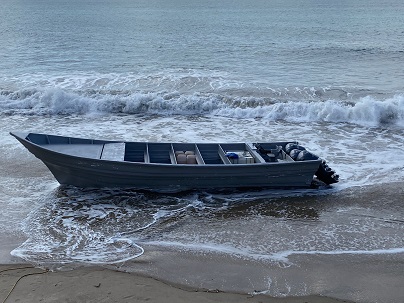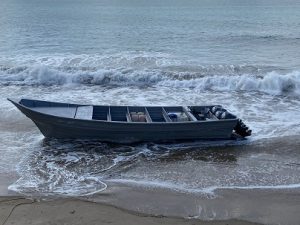 Gaviota, Calif. – On Thursday, March 12, 2020 at approximately 3:30 a.m., the Sheriff's Office Cannabis Compliance Team Detectives, Narcotics Detectives, K9 Units and County Air Support Unit along with the Ventura County Sheriff's Office, California Highway Patrol, Homeland Security Investigations, and California State Parks responded to the area of Gaviota Beach and Hollister Ranch to investigate information provided by the United States Coast Guard that a possible panga boat was heading that way. The law enforcement team contacted numerous suspected transnational smugglers, who were in the process of unloading a 50-foot panga boat that had been beached about a half mile north of Gaviota, near Hollister Ranch. As a result of the contact there have been 20 arrests made, numerous plastic burlap style bags containing approximately 5,300 pounds of dried marijuana recovered as well as over 40 gallons of marijuana crude oil seized.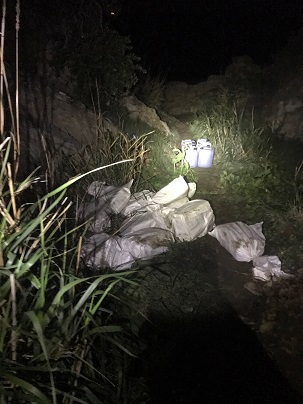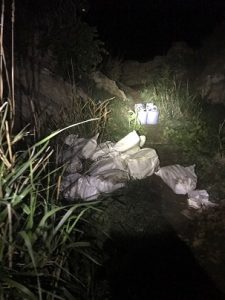 The panga boat and all arrestees were released to agents from the Department of Homeland Security and transported to a federal detention facility.
The Santa Barbara Sheriff's Office participates in the Department of Homeland Security's Operation Stonegarden Program, which helps to offset costs incurred by the Sheriff's Office while protecting our local communities from the impacts of transnational smuggling occurring along the Santa Barbara County coastline.