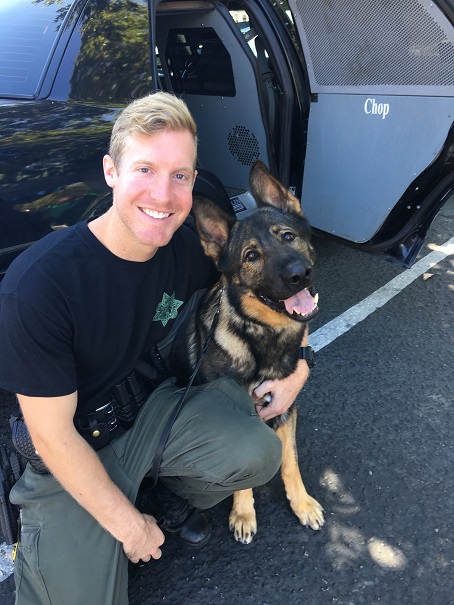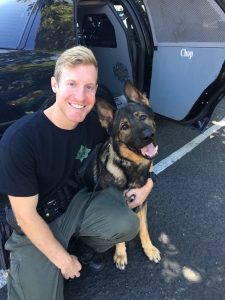 Santa Barbara, Calif. – It is with a heavy heart that we announce the death of Sheriff's K9 Chop who was partnered with Sheriff's Deputy Shane Moore. Chop experienced a medical emergency yesterday. He was immediately rushed to emergency surgery, and sadly did not survive.  Chop was two-years-old.
Chop was an excellent K-9, who has been patrolling with Deputy Moore for the past eleven months.  His mere presence caused the surrender and apprehension of many offenders. It was apparent in his young career that he loved going to work. Chop was brought to the Sheriff's Office via funding from the Sheriff's Benevolent Posse's Project Deputy Dog program. Chop is the second dog purchased for the Sheriff's Office thanks to a generous donation from Reece and Christine Duca of Carpinteria. The Ducas, who have three dogs of their own, named Chop after the nickname of a loyal, close family friend.
The bond between a handler and K-9 is strong – they spend an immense amount of time training together for life threatening situations, they work together every day and they live together. In his announcement to Sheriff's Office Employees, Sheriff Brown asked that we keep Deputy Moore and the rest of the K-9 family in our thoughts as they work through this difficult time.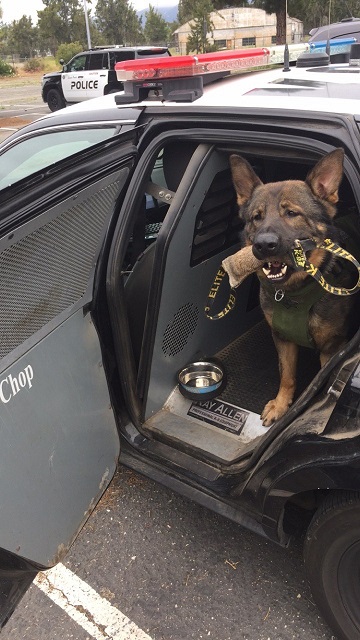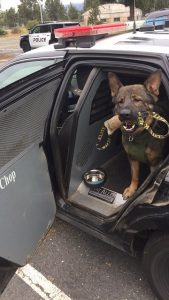 If you would like to learn more about Project Deputy Dog and how you can support the Sheriff's K-9 Unit, please go to sbsheriffsposse.org.