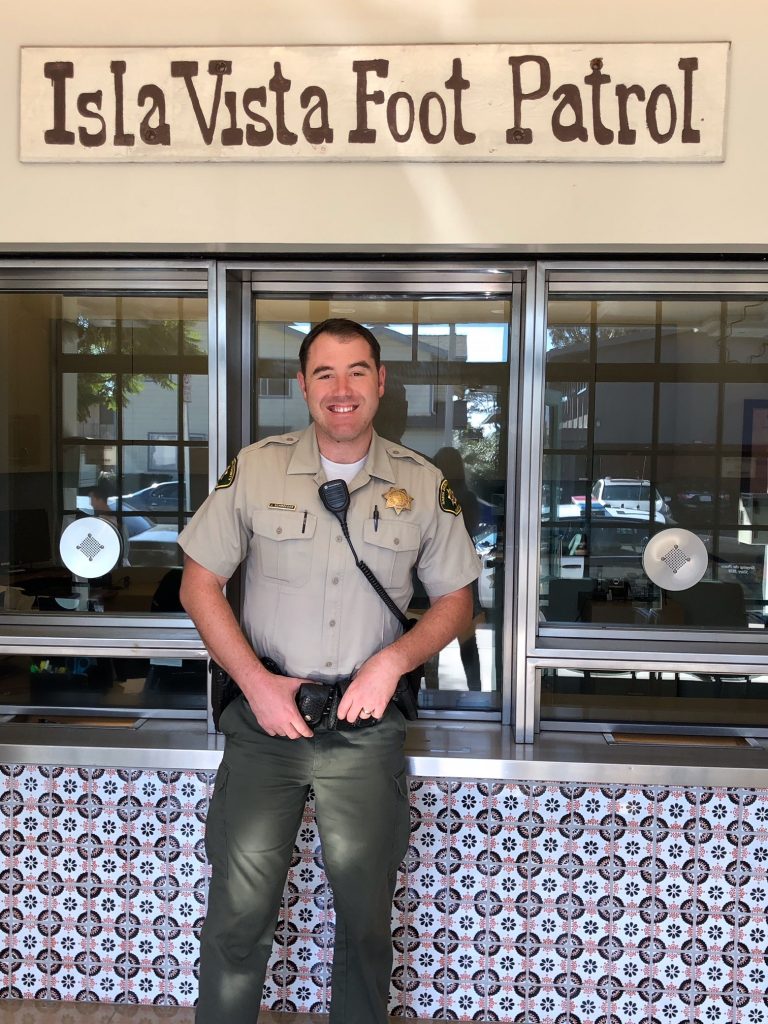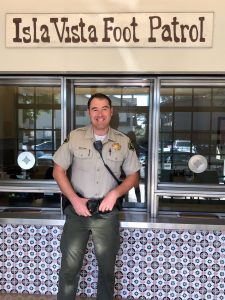 We invite you to attend a meet and greet with Sr. Deputy Schroeder tomorrow, November 27, 2018, from 4:00 to 6:00 p.m. at Pizza My Heart located at 6533 Trigo Road in Isla Vista.
Sr. Deputy Justin Schroeder, a 13-year veteran of the Sheriff's Office, is excited about his new role and motivated to have a positive impact in Isla Vista.
He is hoping that Isla Vista residents will come to Pizza with a Cop and meet him. He said, "My main goal is to bring the community of Isla Vista and law enforcement closer together through education, outreach and partnerships. I truly want to meet with everyone in Isla Vista and hear their concerns personally."
Community Resource Deputies play an integral role in our community policing philosophy and we thank everyone for their support of having one in Isla Vista.