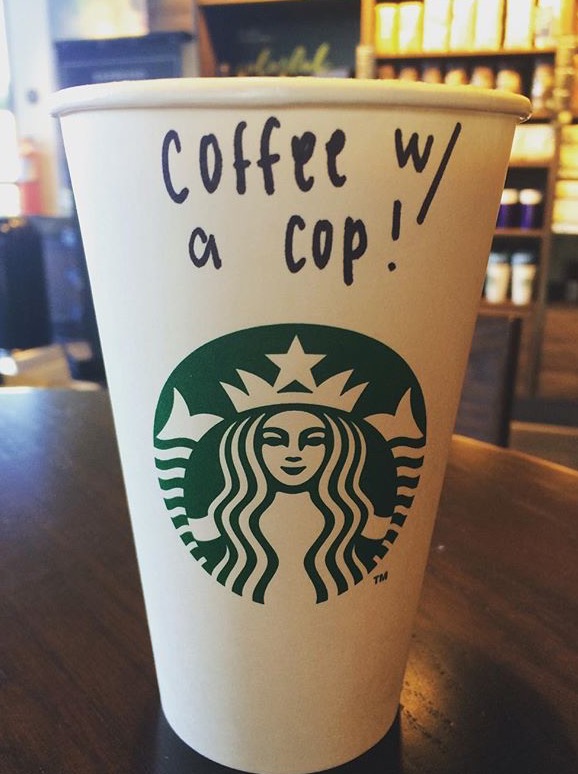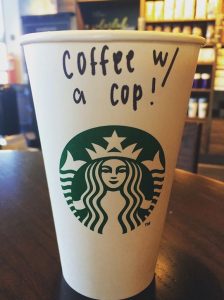 As we honor the service and sacrifice of Ventura County Sheriff's Sergeant Ron Helus at his funeral tomorrow, November 15, 2018, we invite you to join your neighbors and Sheriff's deputies from 8:00 a.m. to 10:00 a.m. at a Coffee with a Cop event at Camino Real Marketplace Starbucks in the City of Goleta. The new Chief of Police Services for the City of Goleta, Lt. Brian Thielst will be there as well as deputies who patrol the Goleta Valley.
While we know this is a difficult day as we reflect on the life of Sgt. Helus and the 11 other innocent victims who were so tragically killed on November 7, 2018 in Thousand Oaks, we hope this coffee gathering will provide an opportunity for community members to connect with local law enforcement and discuss their thoughts and concerns.
We hope to see you tomorrow and we thank Starbucks located at 7030 Marketplace Drive in the City of Goleta for hosting us.