Sheriff's Office Seeks Public Assistance to Identify Suspect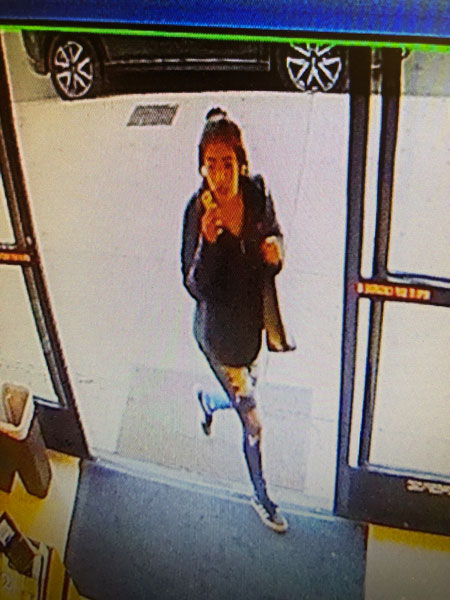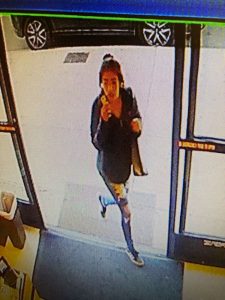 Isla Vista – Today, March 22, 2019, at about 5:30 p.m., Santa Barbara County Sheriff's deputies along with UCSB police officers assigned to the Isla Vista Foot Patrol responded to the 900 block of Embarcadero Del Norte. for a report of a theft in progress from a grocery store. The store manager reported that he had confronted a female shopper that he suspected of stealing several bottles of alcohol and some personal hygiene items while she was attempting to exit the store. The female suspect said she would give the stolen items back, but then there was struggle near the store exit between the manager and the suspect. The suspect then fled from the store with the items and struck the manager twice in the face. The stolen items were recovered; however, the suspect was not apprehended and she was last seen running westbound on Pardall Road from Embarcadero Del Norte.
The suspect was described to law enforcement as a college aged female, shoulder length dark hair, having a medium complexion and a thin build. She was last wearing a black zipper front sweatshirt, blue jeans that are ripped on both thighs, and a black sneakers with white stripes.
The Santa Barbara County Sheriff's Office is investigating this crime as a robbery and is requesting anyone that has information about this incident or that can help identify the suspect to contact the Isla Vista Foot Patrol at 805-681-4179. You can also contact the Santa Barbara County Sheriff's anonymous tip line at 805-681-4171 or visit https://www.sbsheriff.org/anonymoustips.html to leave an anonymous tip online.