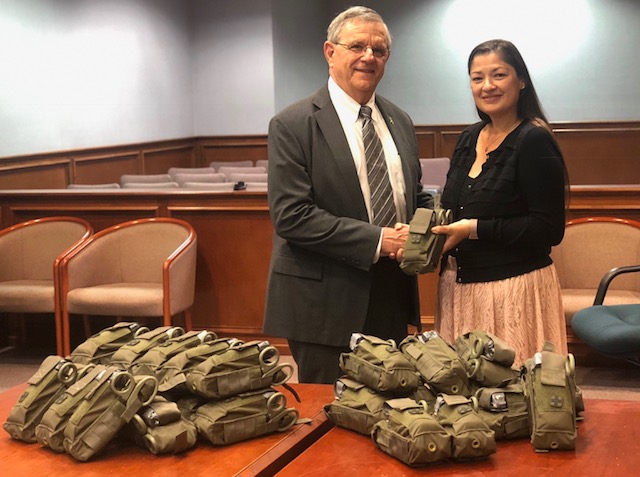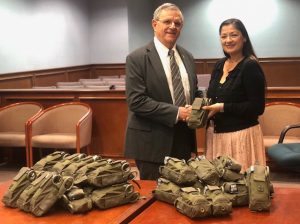 The Sheriff's deputies assigned to the Santa Barbara County Sheriff's Office Central Station in Solvang will now be equipped with top-of-the-line trauma kits, thanks to a donation made by the Santa Ynez Band of Chumash Indians on Tuesday.
County deputies have recently received advanced training in treating traumatic or severe wounds, but they've also been responsible for furnishing their own advanced first-aid kids. Now, they have 30 Dark Angel Medical Trauma Kits, valued at more than $5,000, to use in the field during emergency situations.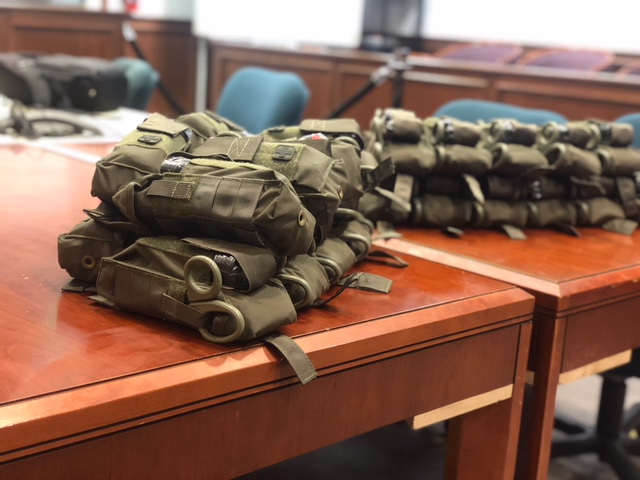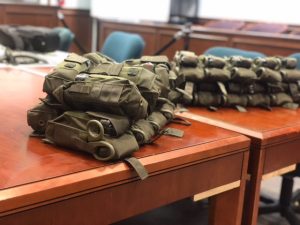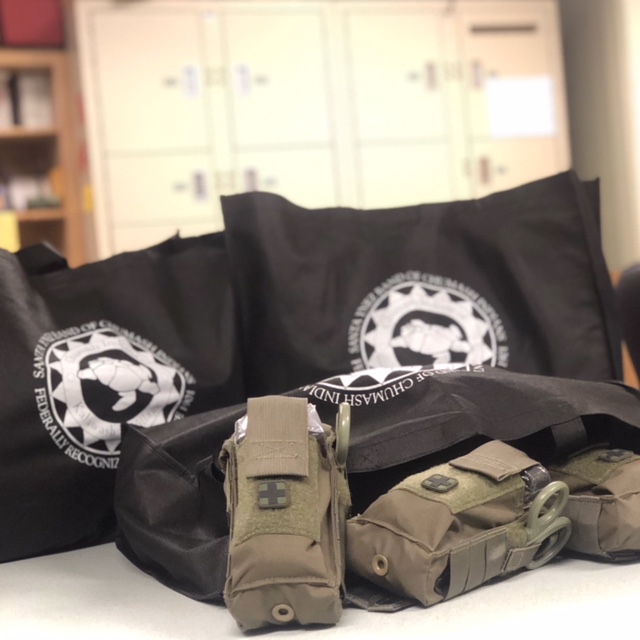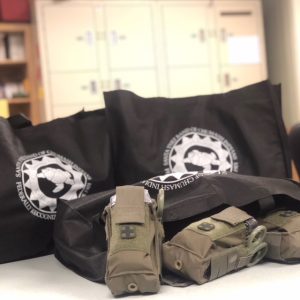 "This was an opportunity to help our local first responders be better prepared and possibly save more lives when they're in the field," said Kenneth Kahn, Tribal Chairman for the Santa Ynez Band of Chumash Indians. "When Community Resource Deputy Mark Valencia, who is stationed on our Reservation, provided us with information about these trauma kits and stressed how valuable they'd be to the department, we knew the donation would be a great way to help our local deputies and our community."
The Dark Angel Medical Trauma Kits come in a compact carrying case and are equipped with shears, a Combat Application Tourniquet and all of the following vacuum-sealed components: pair of Nitrile gloves, pair of HALO Seals for chest wounds, a nasal airway, a 4-inch Israeli Emergency Bandage, QuickClot combat gauze, compressed gauze, a Mylar blanket and a polycarbonate eye shield. The kits also come with a Tac-Med Tips card, which displays 10 tactical and medical techniques that will help first responders act decisively in a life-threatening situation.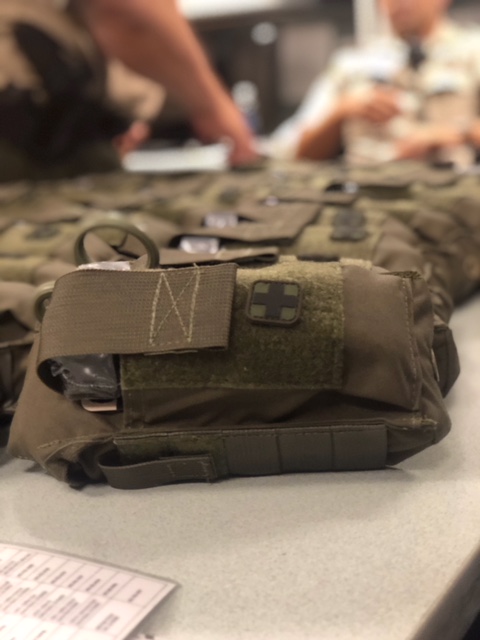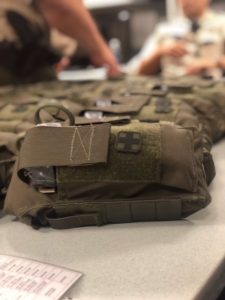 "Very often, sheriff's deputies are the first people on the scene of a traumatic injury, and these kits will help them tremendously when they administer first aid," said Santa Barbara County Undersheriff Bernard Melekian. "These are going to be an invaluable resource, and we're very appreciative to have them."
Deputies assigned to the Central Station in Solvang are the primary first responders throughout the Santa Ynez Valley, Vandenberg Village and unincorporated areas including Gaviota, Jalama and along Paradise Road. Each deputy is issued basic law enforcement equipment, but they are individually responsible for providing their own back-up equipment.
"As a first responder, we often arrive on the scene of a violent crime or critical incident, including car crashes, and we are unequipped to address traumatic injuries until County Fire or medics arrive," Valencia noted in his official donation request to the Santa Ynez Band of Chumash Indians Foundation.
He added that firefighters and EMTs are unable to enter an active-shooter scene until it's deemed safe, which places first-aid responsibilities squarely on the shoulders of responding deputies.
"What you've done is you've distributed emergency medical response capacity throughout this central valley," Melekian said during the donation presentation by the tribe.
The Santa Ynez Band of Chumash Indians has donated more than $20 million to hundreds of groups, organizations and schools in the community and across the nation as part of the tribe's long-standing tradition of giving. To find out more about the Santa Ynez Band of Chumash Indians Foundation and its giving programs, visit www.santaynezchumash.org.
###