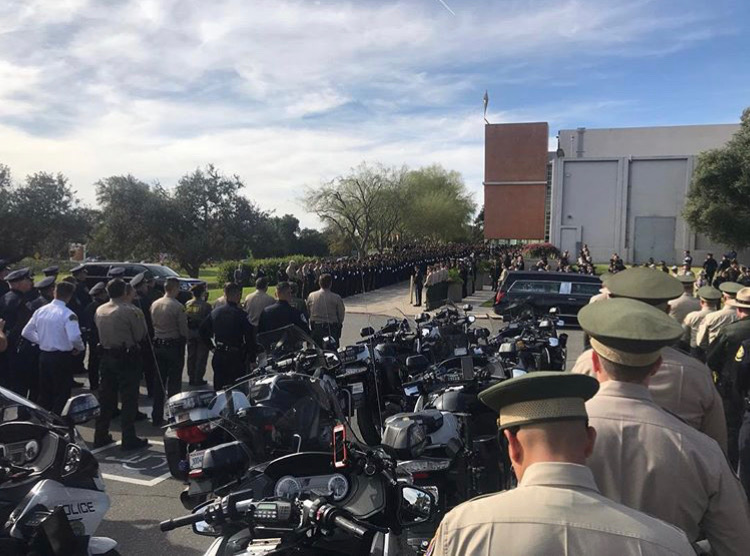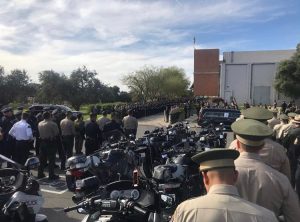 The Santa Barbara County Sheriff's Office continues to provide support to Ventura County during a difficult time.  Sheriff's Office employees along with hundreds of people including law enforcement from across the state attended the funeral service today, November 15, 2018, for Ventura County Sheriff's Sergeant Ron Helus who was tragically killed along with 11 other innocent victims in a mass shooting on November 7, 2018 in Thousand Oaks.
The Sheriff's Office sent a management team to cover for Ventura County Sheriff's Office managers today so that they could attend the services for their colleague who gave the ultimate sacrifice and died trying to protect others.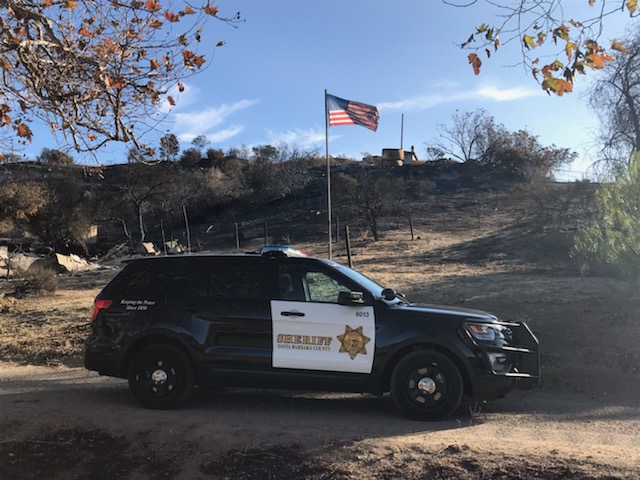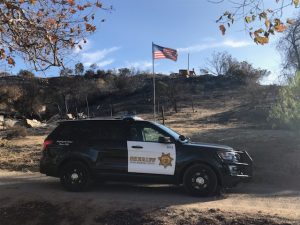 Santa Barbara County also continues to provide mutual aid assistance to help with security patrols in evacuated areas.  The Sheriff's Office currently has 19 deputies assigned to Ventura County and the Santa Barbara Police Department yesterday, November 14, 2018 had 10 officers assigned to assist.
Santa Barbara County Sheriff/Fire Air Support Copter 308 remains assigned in Ventura County to help combat wildfires and has been utilized for nighttime airdrops the past several nights.
The Sheriff's Office will continue to provide resources to Ventura County as long as we are needed.