Updated Numbers include 21 Confirmed Fatalities and 2 People Missing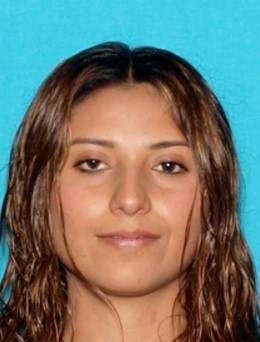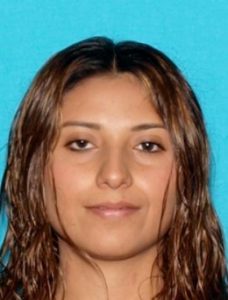 Just before 10:00 a.m. this morning, January 20, 2018, a search and recovery Human Remains Detection dog team located the body of an adult female in the 100 block of Santo Tomas Lane near Olive Mill Road and above Coast Village Road.
The Sheriff's Coroner's Office has identified the decedent as being 28-year-old Faviola Benitez Calderon of Montecito.  Her family has been notified.
The Sheriff's Office wants to express our deepest condolences to the Benitez family, who were already mourning the loss of Faviola's 10-year-old son, Jonathan Benitez and his cousin 3-year-old Kailly Benitez, as well as Kailly's mother, 27-year-old Marilyn Ramos.
Search and recovery teams, with the assistance of 16 Human Remains Detection dog teams, from throughout the state are working together this weekend in an effort to locate the missing victims and bring closure to their families.
There are currently two people who are still missing, 2-year-old Lydia Sutthithepa and 17-year-old Jack Cantin.
There are now 21 confirmed fatalities related to the January 9, 2018 storm and subsequent debris flow. The victims include:
Faviola Benitez Calderon- 28 years old
Jonathan Benitez – 10 years old
Kailly Benitez – 3 years old
Joseph Francis Bleckel – 87 years old
Martin Cabrera-Munoz – 48 years old
David Cantin – 49 years old
Morgan Corey – 25 years old
Sawyer Corey – 12 years old
Peter Fleurat – 73 years old
Josephine Gower – 69 years old
John McManigal – 61 years old
Alice Mitchell – 78 years old
James Mitchell – 89 years old
Caroline Montgomery – 22 years old
Mark Montgomery – 54 years old
Marilyn Ramos – 27 years old
Rebecca Riskin – 61 years old
Roy Rohter – 84 years old
Pinit Sutthithepa – 30 years old
Peerawat Sutthithepa – 6 years old
Richard Loring Taylor – 79 years old
We continue to hold every one of these victim's family and friends close to our hearts.
###