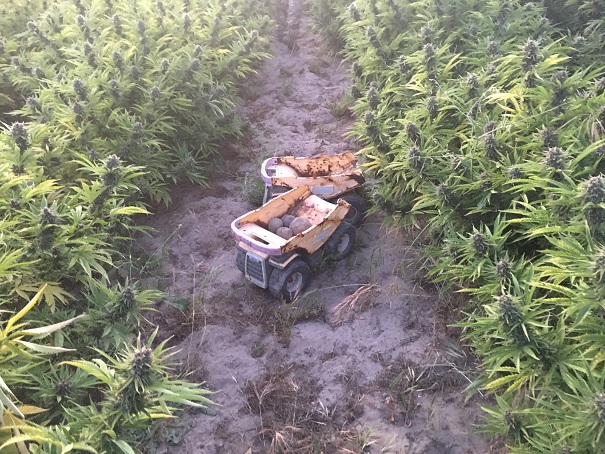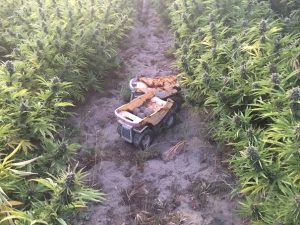 Santa Barbara County – The Santa Barbara County Sheriff's Office Cannabis Compliance Team served several unrelated search warrants over the past week in an effort to eradicate illegal, unlicensed and unregulated marijuana operations.
On Saturday, September 14, 2019, detectives served a warrant in the 3500 block of Cebada Canyon Rd, in the unincorporated area of Lompoc.  Detectives discovered 6,000 cannabis plants ready for harvest, and another 6,000 that had been recently harvested, with the product already moved offsite. This site was operating outside of the legal parameters and had no license to operate.  The destination of the harvested cannabis is unknown.  The results of this investigation will be forwarded to the District Attorney's office for review.
In an unrelated investigation, detectives served a warrant in the area of 300 Winchester Canyon Rd, in the unincorporated area of Goleta on Monday, September 23, 2019.  Detectives located approximately 900 cannabis plants in various stages of growth and about 700 pounds of harvested marijuana in the drying process. This operation was also unlicensed and evidence was discovered indicating the operator was actively engaging in illegal cannabis sales of untested and unlicensed cannabis products.   The operator of this site, 62-year-old Don Hartley of Goleta, was arrested and subsequently released with a criminal citation for illegal cannabis cultivation.
The Santa Barbara County Cannabis Compliance Team was founded in June of 2018 and consists of personnel from many disciplines within a variety of county departments.  The team primarily focuses on unlicensed and illegal cannabis operations within the county and the safety of the public. Following the approval of Proposition 64, recreational marijuana is legal.  However, the law requires any person or business selling or providing marijuana to be licensed through the State of California to ensure the sale of approved and tested cannabis products with regulated and identified THC content.  Additionally, the County of Santa Barbara requires that cannabis businesses must possess local land use permits and local business licenses if the operations are in the unincorporated parts of the county. More information on the state licensing and testing process can be found on the CalCannabis or Bureau of Cannabis Control websites.  For information on local permitting and licensing, please visit cannabis.countyofsb.org.