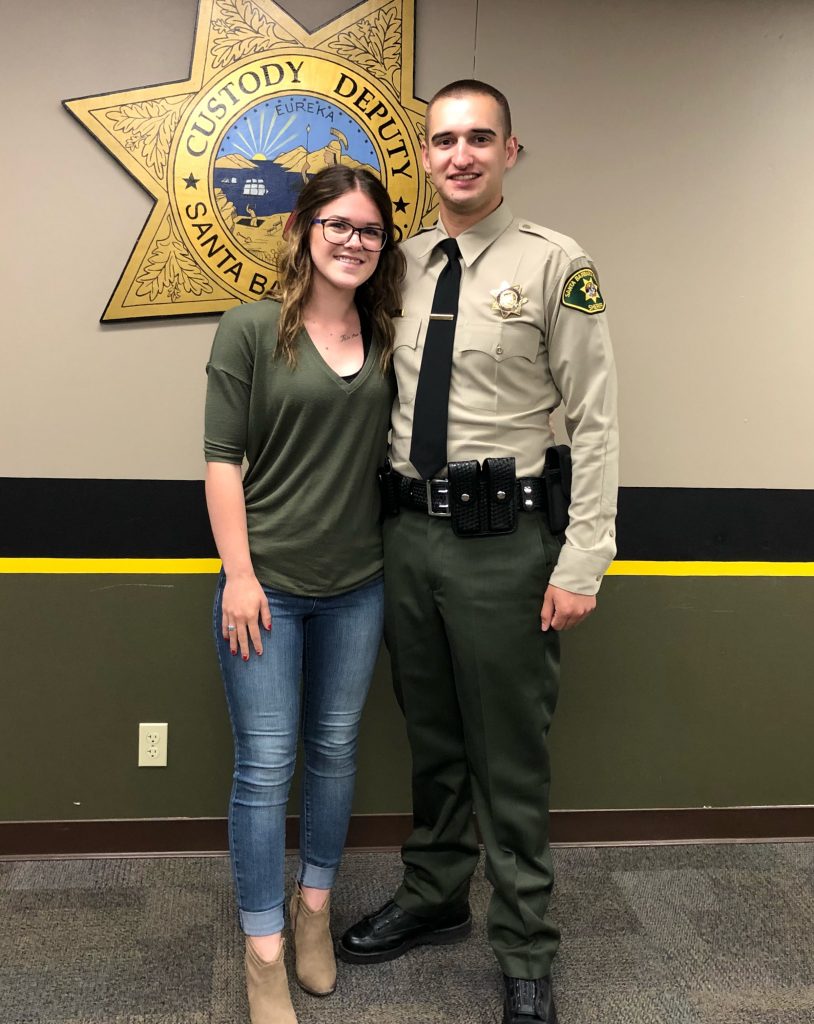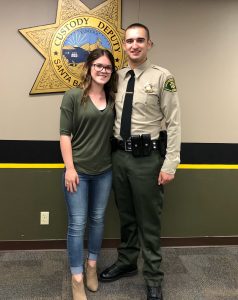 The Sheriff's Office is proud to announce that the two good Samaritans that helped rescue a disabled woman who was trapped in a Vandenberg Village apartment fire yesterday, November 13, 2018, have close ties to the Sheriff's Office.  25-year-old Zachary Salce, a newly hired Custody Deputy and 21-year old Maddison Henslin, the daughter of a Sheriff's detective, rushed to the scene of an apartment fire yesterday and helped pull a woman out of the flames and to safety.
At approximately 8:00 p.m. last night, the couple smelled smoke and discovered smoke coming out the window of a first floor apartment in the 300 block of Burton Mesa Boulevard.  Custody Deputy Salce knocked on the door and heard a woman screaming for help.  Realizing the woman was in imminent danger, he tried to open the door but it was locked. He then ripped the screen off a window but found it was too hot to open.  At that point, he kicked the door down.  When it flew open, smoke and flames came barreling out. Custody Deputy Salce and his girlfriend, Henslin, crawled on the floor until they reached the woman who was unresponsive and lying on the floor.  Henslin grabbed the woman's legs, Salce grabbed her upper body and together they drug her out of the building.
Santa Barbara County Firefighters arrived on scene and made entry and determined no one else was inside the apartment.  They extinguished the fire and the woman was transported to the hospital.
Salce said he is relieved the woman survived.  He said, "I am happy that we were in the right place at the right time and were able to do what we could to help."
Salce was hired by the Sheriff's Office as a Custody Deputy in July of 2018.  He is attending the CORE Custody Academy at Alan Hancock College.