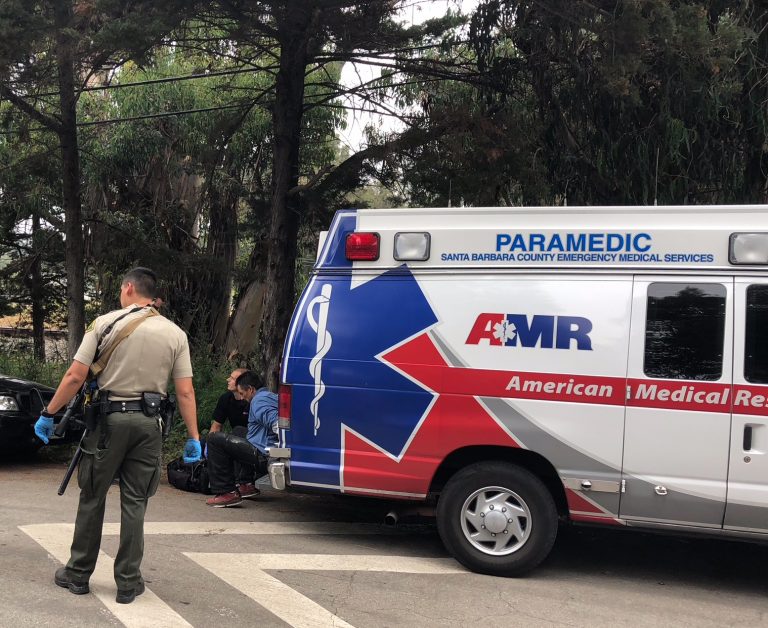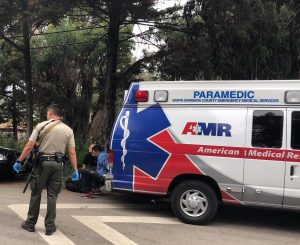 Just before noon yesterday, June 4, 2018, Sheriff's deputies responded to the area of Padaro Lane in Carpinteria for a report of a suspect who was trespassing and in violation of a domestic violence restraining order.
The suspect, 46-year-old Brandon Wayne Cheek, a resident of Santa Barbara, had made entry into the residence and when he saw law enforcement arrive at the door, he barricaded himself inside the home. It was determined that no other persons were in the residence and the suspect was alone inside the home. Sheriff's deputies from the Coastal Patrol Bureau set up a perimeter with the assistance of personnel from the California Highway Patrol. Two Sheriff's K-9 teams responded, as well as members of the Sheriff's Compliance Response Team and Sheriff's Special Investigations Bureau.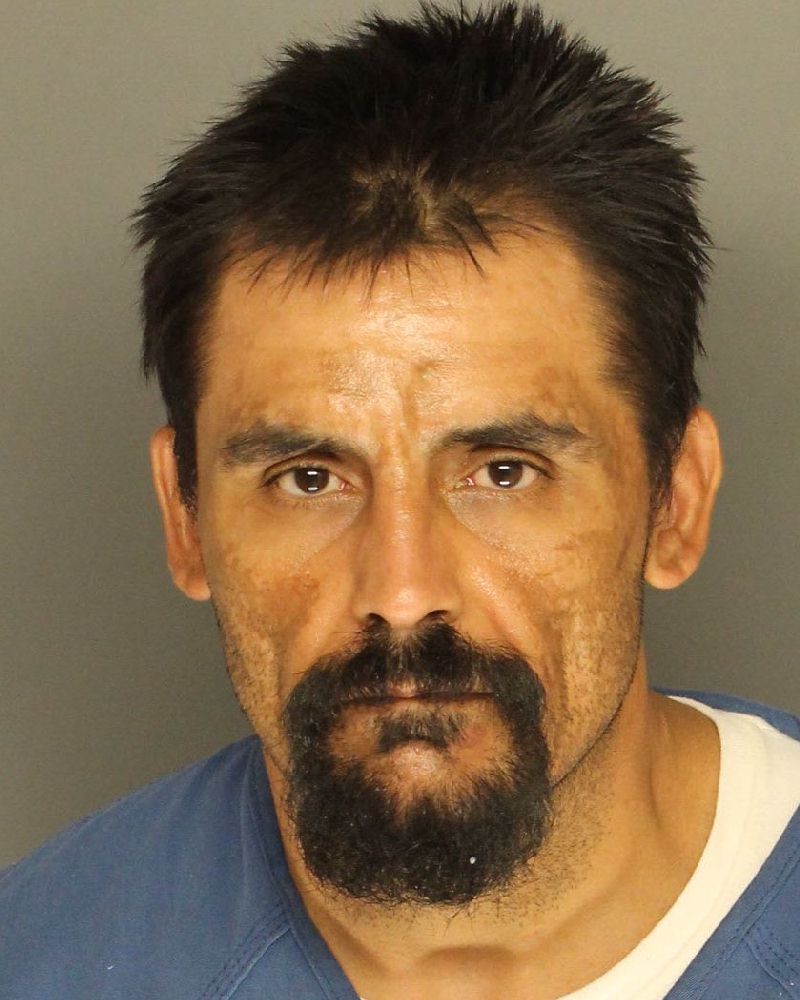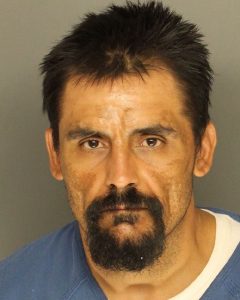 After more than an hour of making announcements requesting the suspect to surrender, deputies deployed tear gas into the bedroom where Cheek had barricaded himself. Soon after, law enforcement personnel were able to make entrance into the residence and detain Cheek without incident. Cheek was arrested and booked at the Santa Barbara County Jail for outstanding warrants for the violations of first-degree burglary, robbery, intimidating a witness, felony domestic violence and violating a domestic violence restraining order. He was also booked on an additional domestic violence restraining order violation and delaying or obstructing a peace officer.