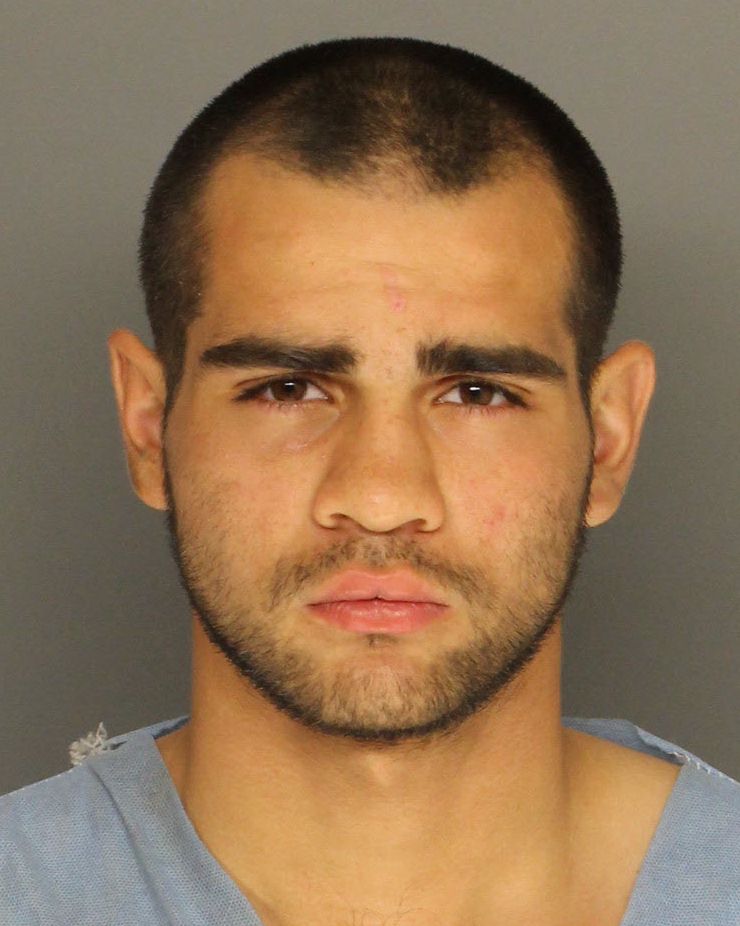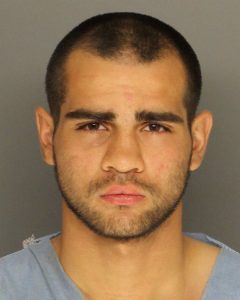 At approximately 11:00 p.m. last night, February 22, 2018, Santa Barbara Sheriff's Deputies assigned to the New Cuyama Station responded to a report of a wrong-way driver on Highway 166 near New Cuyama.
Deputies located the vehicle on Highway 166 near the center of town.  Deputies conducted a traffic stop and after initially yielding, the driver accelerated away and began to recklessly evade deputies on Highway 166. Deputies continued to pursue the driver, later identified as 20-year old Louis Lovallo of Torrance, and he drove off the highway into a farm field near the 1800 block of Highway 166.
Due to the off-road terrain, Lovallo's vehicle became disabled multiple times as he continued to flee. A K-9 deputy and other Santa Barbara Sheriff's Office deputies from the Santa Maria Station as well as Kern County Sheriff and California Highway Patrol (Bakersfield Office) responded to assist. Lovallo fled from deputies on foot and attempted to steal a nearby Santa Barbara Sheriff patrol unit with force, causing damage to the vehicle. A perimeter was established and Lovallo was located hiding nearby. He violently resisted arrest and assaulted the police dog but was ultimately subdued by deputies and arrested. Two sheriff's deputies suffered minor injuries during the struggle.
Due to mechanical issues and Lovallo's actions in the brush, his vehicle caught fire and later became fully engulfed. Personnel from the Santa Barbara County Fire Department responded and quickly knocked down the fire with no other damage.
After being cleared at Marian Medical Center, Lovallo was transported and booked into the Santa Barbara County Jail for DUI (Drugs), Felony Evading a Peace Officer, Resisting Arrest with Force, Attempted Carjacking, Attempted Vehicle Theft, Vandalism, Trespassing, Assaulting a Police Dog and Driving Without A License with bail set at $75,000.
###