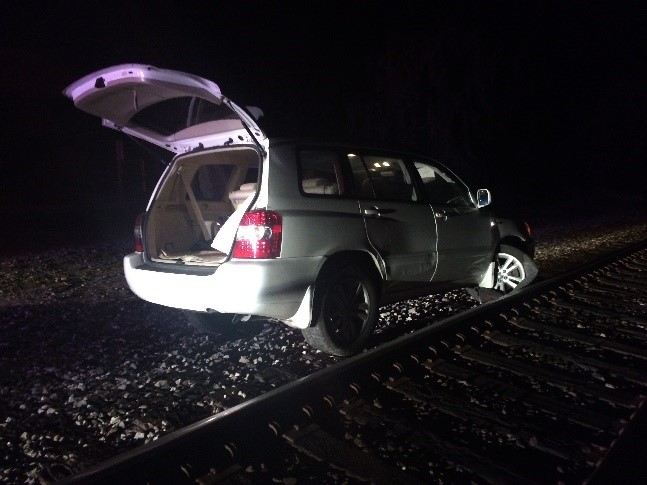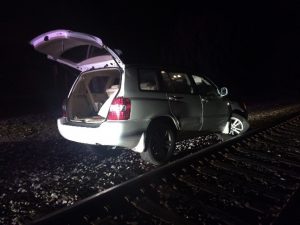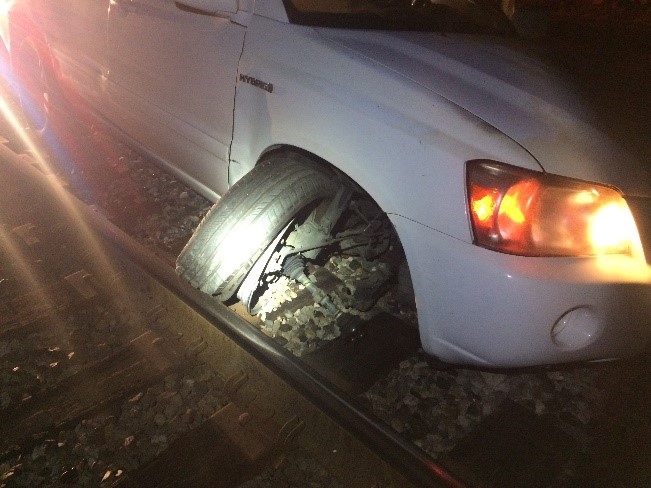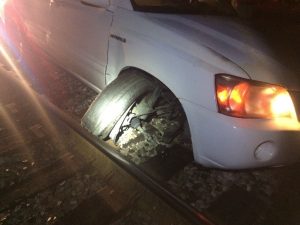 At approximately 12:30 a.m. this morning, February 11, 2018, Sheriff's Detectives with the Santa Barbara County Sheriff's Office Special Investigations Bureau (S.I.B) assigned to patrol the Montecito disaster area observed a vehicle traveling at a high rate of speed and failing to stop at stop signs in the area of Coast Village Road.  Detectives caught up to the vehicle and initiated an enforcement stop. The vehicle failed to yield and entered the US 101 Southbound continuing to drive recklessly.  Detectives initiated a vehicle pursuit in an attempt to apprehend the driver. The vehicle eventually exited into the Summerland area and failed to negotiate a right turn while exiting the freeway. The vehicle crashed onto the Union Pacific train tracks which caused the passenger's side front axle to shear off and the vehicle to become disabled.
The driver, 40-year-old Rebecca Amaya of Camarillo failed to comply with verbal commands. Amaya was eventually negotiated away from her vehicle and taken into custody without further incident.
A records check revealed Amaya's driver's license was suspended and she is on DUI probation out of Ventura County with a no alcohol clause. Amaya was arrested for the violations of 23152(a) VC- Felony driving under the influence, 2800.2(a) VC-Felony evading a peace officer 14601.2(a) VC- Driving on a suspended license.
Amaya was booked at Santa Barbara County Jail with a bail set at $100,000.