Shortly after 6 p.m. tonight, August 23, 2018, Sheriff's deputies detained an armed suicidal subject near Bradbury Dam.  The incident began just after 3:45 p.m. when a family member called 9-1-1 to report that 50-year-old Rebecca Lizarraga of Ojai was suicidal and possibly armed in the Lake Cachuma area.  Through investigative means, Sheriff's deputies located Lizarraga's vehicle at Vista Point near Bradbury Dam. They determined she was located in a secluded cove and was in possession of a firearm.  A Santa Barbara County Sheriff/Fire Air Support helicopter responded and observed her fire several shots into the air.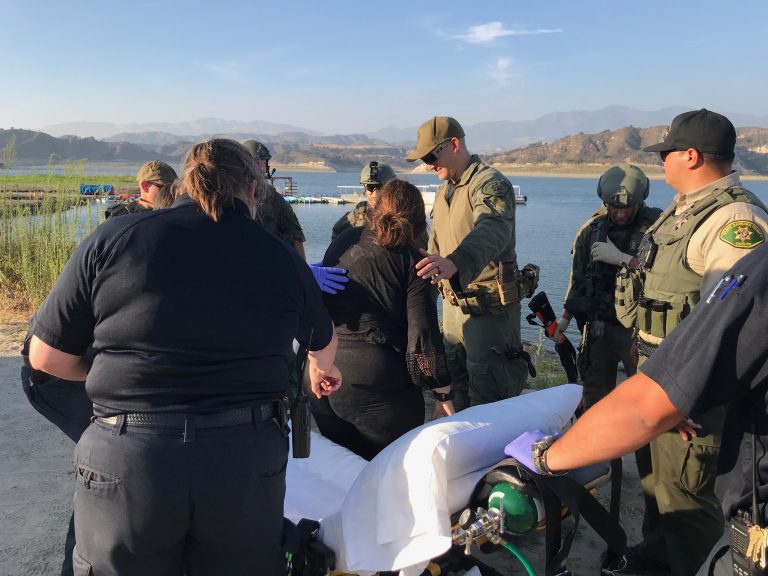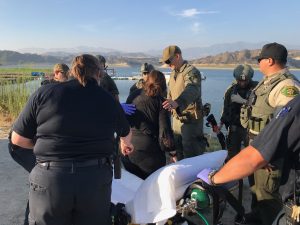 Sheriff's deputies assisted by County Park Rangers secured the area.  Due to the public safety threat, boat activity near the incident was diverted and the Lake Cachuma Boat Ramp was closed.  Sheriff's deputies attempted to establish communications with the distraught female.  The Sheriff's Special Enforcement Team and Hostage Negotiations Team responded.  Air Support provided critical information on the suicidal subject's activities to deputies on the ground.
While Hostage Negotiations Team members communicated with Lizarraga, she continued to threaten to harm herself and discharged her firearm.  Ultimately, Special Enforcement Team members were able to use less lethal impact weapons to take her into custody.
Lizarraga was transported to a local hospital for medical treatment and evaluation.  The Sheriff's Office will forward the case to the District Attorney's Office with the recommendation that she be charged with illegal and reckless discharge of a firearm.