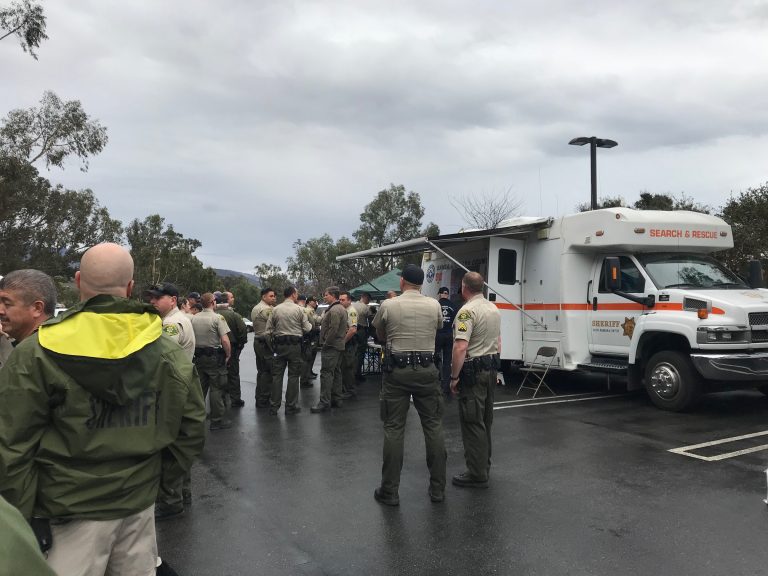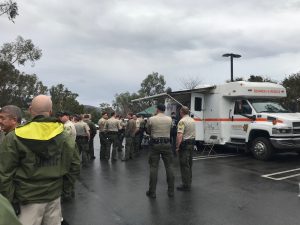 About sixty personnel from the Sheriff's Office and Sheriff's Search and Rescue spent the day going door to door conducting evacuations due to significant rain that is expected tonight and the danger of mudslides/flooding and debris flow in areas below fire burn areas.
The Sheriff's Office is fully staffed to ensure that everyone has been notified of the need to evacuate and deputies will also be conducting saturation patrols in the evacuation areas.
Evacuations have been issued for areas below the Thomas, Whittier, Sherpa and Rey Fire Burn Areas due to an approaching winter storm.  About 7,000 people are in the Mandatory Evacuation Order area and approximately 23,000 in the Evacuation Warning Area.
This strong storm is expected to produce heavy rain, high winds and extremely dangerous flash flooding, mud and debris flows. Flash floods, mud and debris flows can happen with little or no warning. It is important that you understand the seriousness of the situation and follow the direction of authorities.
For a list of mandatory and evacuation warning areas and for the latest information, go to the County of Santa Barbara website at www.countyofsb.org.
To determine if your property is in the impact area, please go to www.countyofsb.org and refer to the interactive map. If you do not have access to the Internet, or need assistance evacuating, call 211 or (800) 400-1572.
For the latest updates on evacuations, please make sure to be signed up for aware and prepare alerts (you can find the link on the main page of our website).