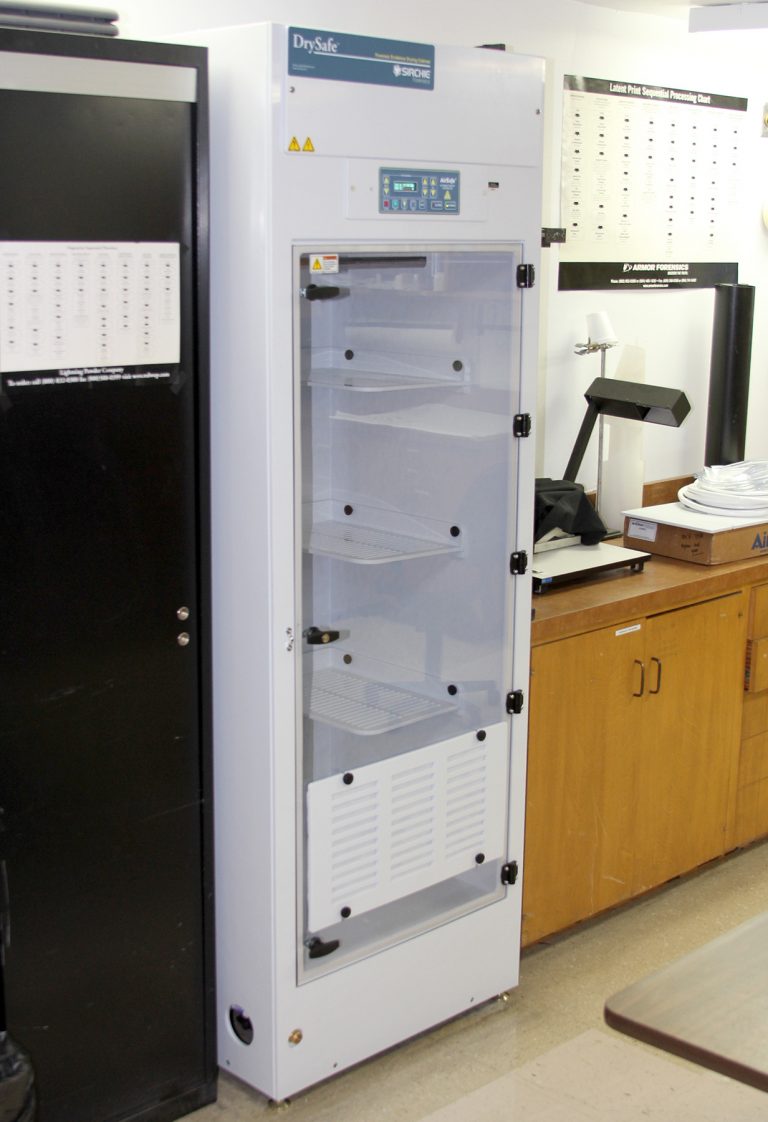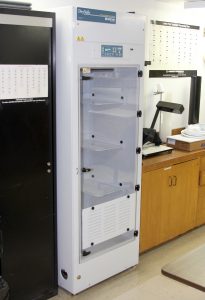 The Santa Barbara County Sheriff's Forensics Unit now has advanced, new equipment to dry and store evidence.  Forensic Evidence Drying Cabinets were recently installed at Sheriff's stations in both Santa Barbara and Santa Maria thanks to a donation from the Santa Barbara County Sheriff's Benevolent Posse.
The cabinets will protect evidence from airborne pathogens and cross-contamination while protecting personnel to exposure from odors, harmful bacteria and viruses.  Sheriff's Forensics Technicians are grateful to have the new equipment.
Sr. Crime Scene Technician Mike Ullemeyer said, "These new evidence drying cabinets will allow for the safe handling of biological evidence."  Nancy Fabela, who is also a Sr. Crime Scene Technician, said "The evidence drying cabinets are a convenient way for the Forensics Unit to better secure and control biological evidence."
A core Sheriff's Posse mission is to supplement equipment and training for Santa Barbara County's primary law enforcement personnel in their efforts to safeguard the community. The Posse helps fill the gap between the County's increasing public safety needs for law enforcement and the tightening county budget.
"Each month we have a specialized Unit of the Sheriff's Office attend our Posse Board meetings to report on their activities and needs," said Posse Board president Richard S. Kline. "When we heard that the Forensics Unit was operating without evidence drying cabinets, we made a commitment to assist by acquiring the advanced equipment."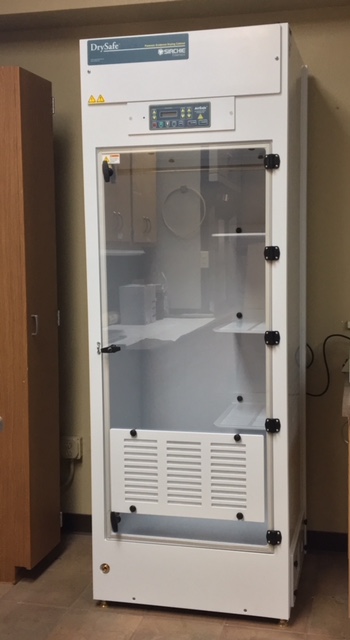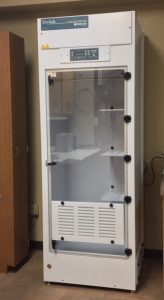 The Posse's outreach efforts led to a generous grant from the Goleta-based Raintree Foundation making the purchase possible.  "The Posse, the Sheriff's Office and all of Santa Barbara is deeply indebted to the Frank family and the Raintree Foundation for their long-time support enabling the men and women of the Sheriff's Office, who keep us safe every day, obtain much needed quality equipment to assist them in their vital work." said Mr. Kline.
The Santa Barbara County Sheriff's Benevolent Posse is a not-for-profit public benefit corporation with all contributions tax deductible under section 501(c)3 of the Internal Revenue code. The Sheriff's Posse board is comprised of local non-law enforcement volunteers from throughout the county who donate their time and efforts to assist the Sheriff's Office fill its needs not funded by the constrained County budget.
In the recent past the Sheriff's Posse has helped the Sheriff's Office obtain much needed emergency equipment including protective vests, night vision goggles, specialized weapons, computer equipment, a headquarters barn for its Mounted Enforcement Unit and has supported the highly effective DARE program in county grammar schools that trains students to develop good decision-making skills and understanding of the harmful effects of substance abuse, bullying and violence.
The Posse is currently working toward a goal assisting the Sheriff's Office by identifying gaps in technology and equipment and assisting with procuring those items that may fall outside the capacity of the Sheriff's budget. "The pace of change with respect to technology and safety equipment makes such assistance critical to help keep deputies safe and operating at the highest level of efficiency," said Kline.
"Unfortunately, our list of needs for the Sheriff's Office continues to grow faster than our ability to raise monies to fill those needs," added Kline. The Sheriff's Posse is also working to raise funds to assist the Sheriff with numerous other important needs such as replacement of drug sniffing and bomb dogs; upgraded technological capacity; high-resolution cameras; and vehicles for specialized teams.
For more information about the Santa Barbara County Sheriff's Benevolent Posse, visit its website at wwws.sbsheriffsposse.org.
###