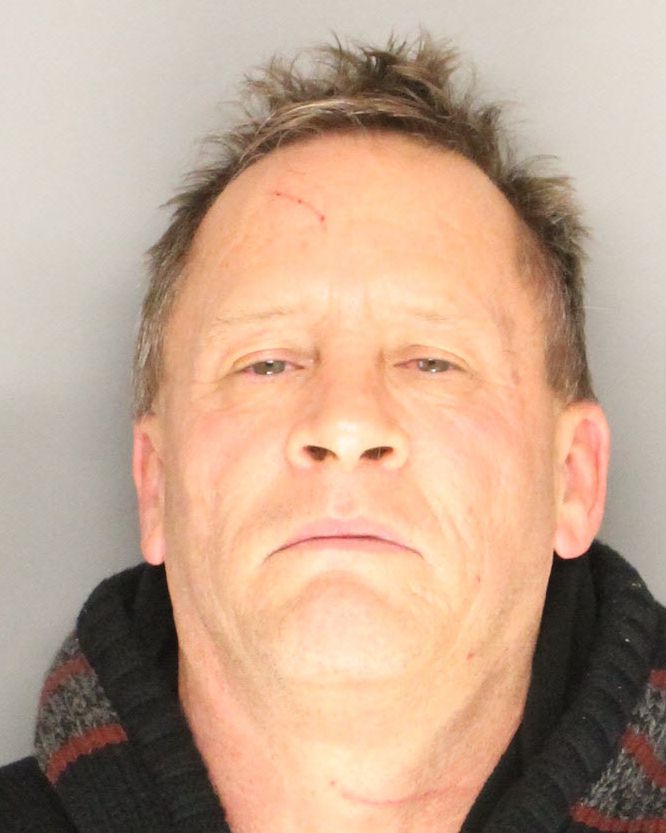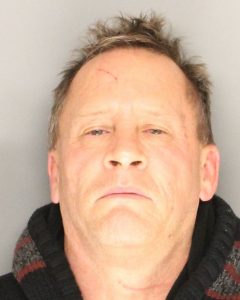 Just after 11:00 p.m. last night, January 24, 2019, deputies assigned to the Santa Ynez Valley responded to a residence in Santa Ynez for a report of a domestic disturbance.  During the course of the investigation, it was determined the domestic violence victim was able to flee the residence and was safe with a nearby neighbor.  It was determined the victim had been in a physical altercation and sustained multiple injuries when her boyfriend, 55-year-old James Anderson of Santa Ynez, hit her with a piece of furniture.
Deputies determined Anderson was on active parole with the California Department of Corrections and Rehabilitation.  Deputies attempted to contact Anderson at his residence.  Upon arrival they found his house in disarray from the physical altercation he had with the victim.  Deputies searched the residence and determined Anderson had fled prior to their arrival.
Deputy Farley and his K9 Partner Odin, and Deputy Scott and his K9 Partner Duke arrived on-scene to conduct a search for Anderson.  K9 Odin was able to track Anderson to a nearby grove of trees north of Anderson's residence.  Upon K9 Odin and deputies finding Anderson, he immediately surrendered and was apprehended by deputies.
Anderson was subsequently booked into the Santa Barbara County Jail for domestic violence, assault with a deadly weapon and a parole violation, with no bail.
The victim was transported to a local hospital for treatment.  At this time, we do not have any updated information regarding her condition.
Our canines provide a critical crime-fighting tool for Santa Barbara County and we are fortunate to currently have three German Shepherds assigned to Patrol Operations and a Labrador assigned to Custody Operations.  Three of our canines are trained in narcotics detection and one is trained in explosives detection.  There are many costs associated with having a successful K9 Unit from the purchase of the dogs, to the on-going specialty training, to the veterinary costs, food, equipment, etc…  Our program is funded predominantly by donations and has been greatly supported by the Sheriff's Benevolent Posse and its Project Deputy Dog Program.
If you want to help support our K9 Unit, go to the Sheriff's Benevolent Posse website at www.sbsheriffsposse.org and click on the Project Deputy Dog tab.  You can also follow our K9 Unit on Instagram @sbso_k9s.