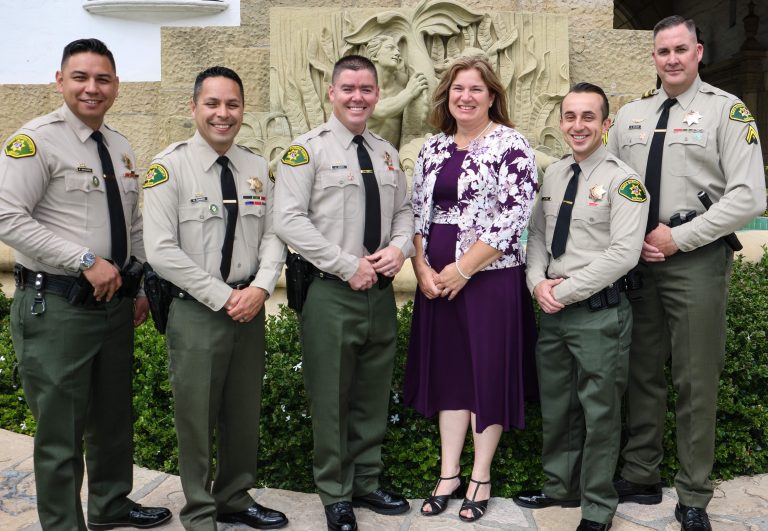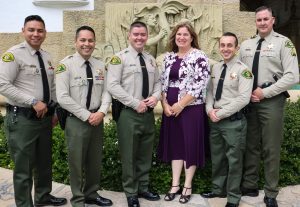 The Santa Barbara County Sheriff's Office would like to congratulate the eight Sheriff's employees who were among the 16 recipients honored yesterday, May 23, 2018, with a prestigious H. Thomas Guerry Award. The honors were handed out at a ceremony held at the Santa Barbara County Board of Supervisor's Hearing Room attended by personnel from local law enforcement agencies and local dignitaries as well as family and friends of those being recognized.
The H. Thomas Guerry Award is named after a Santa Barbara Police Department Officer who was killed in the line of duty in 1970.  Every year in his memory, the Santa Barbara Citizen's Council on Crime recognizes excellence in law enforcement in Santa Barbara County.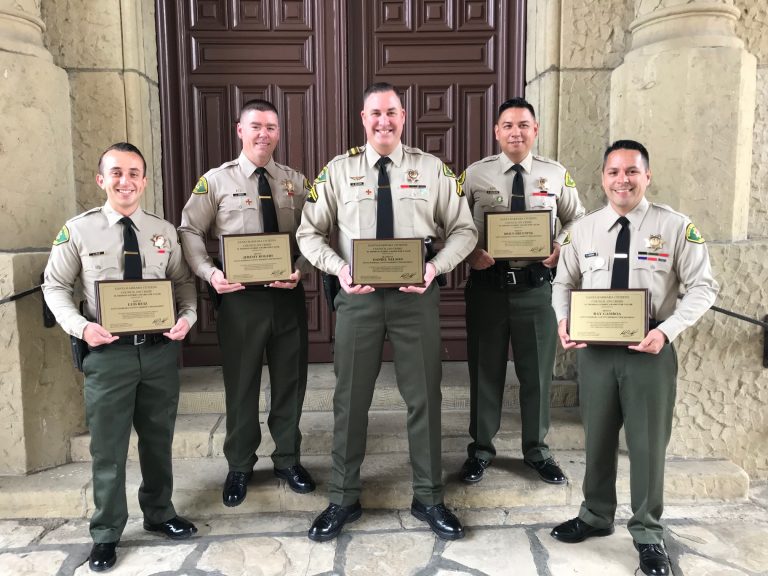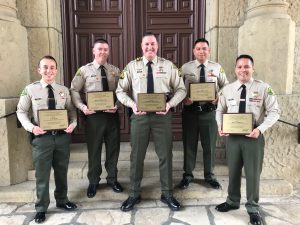 This year, seven Sheriff's deputies received the H. Thomas Guerry Award for Valor for their response to a large wildfire that broke out on July 8, 2017 near Camp Whittier where hundreds of students were attending summer camp.  The honorees included Sr. Deputy Dan Nelson, Deputy Brice Bruening, Deputy Ray Gamboa, Deputy Shaelyn Green, Custody Deputy Luis Ruiz, Deputy Jeremy Rogers and Deputy Donna Wilson.  The deputies helped safely and quickly evacuate more than 400 people out of Camp Whittier.  They then helped conduct evacuations at the Lake Cachuma Campground and subsequently attempted to reach children and staff members trapped by fire at the Circle V Ranch. The deputies had to back out of the fire zone, due to the quickly moving fire, but returned once fire personnel cleared a path to reach the camp. Their quick, resolute and heroic actions resulted in the successful evacuation of hundreds of children and adults caught in the path of this rapidly spreading wildfire.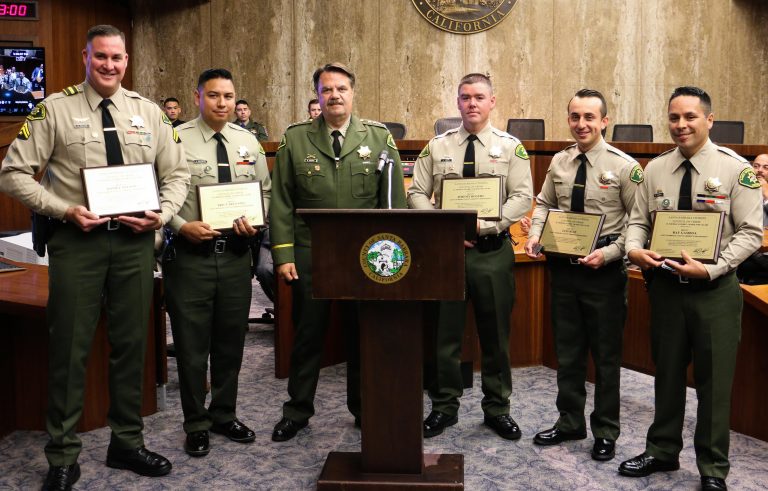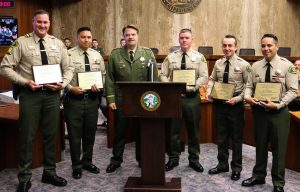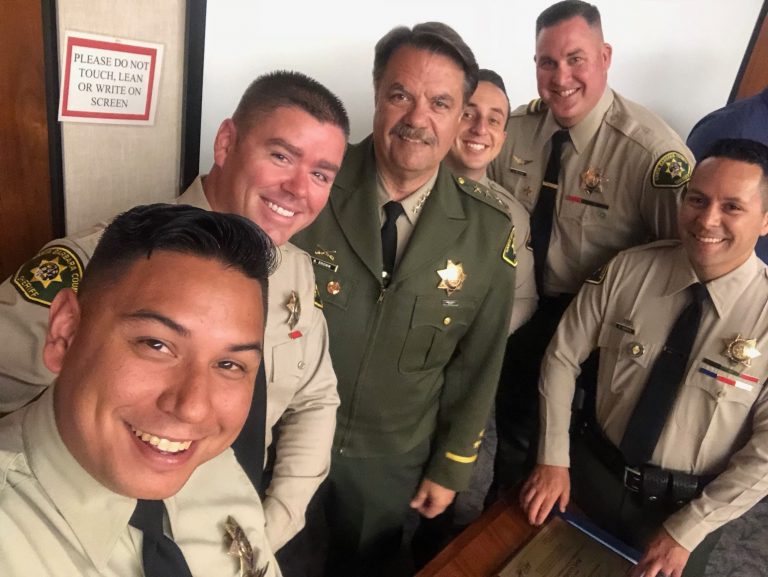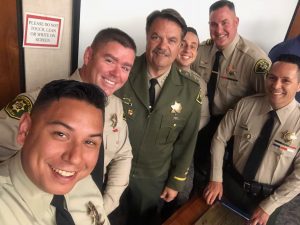 Veteran Communication Dispatch Supervisor, Shannon Hoggenbosch was honored with an H. Thomas Guerry Award for Superior Performance.  Shannon has been with the Sheriff's Office for almost twenty years and during that time has helped thousands of people who have called 911 with an emergency.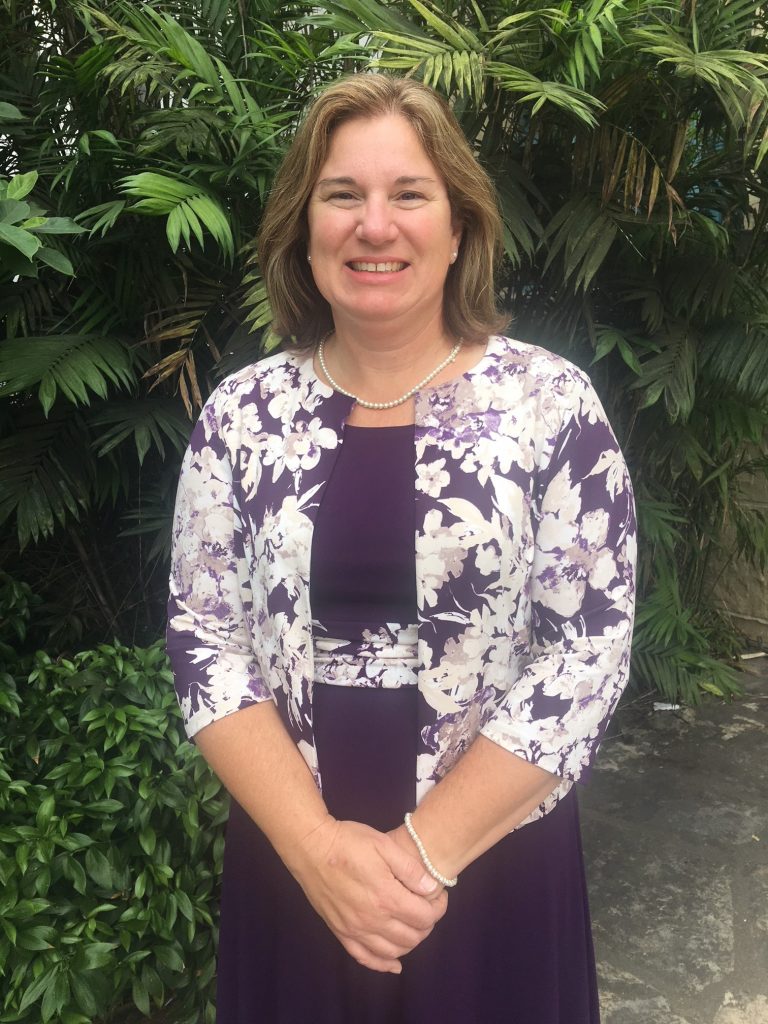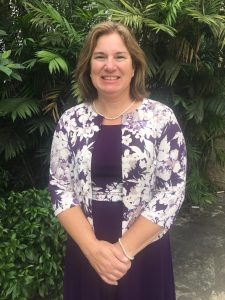 Shannon has consistently demonstrated exemplary skills, in many areas including providing life-saving CPR instructions utilizing emergency medical dispatching.  Among her many achievements, she is credited with helping save five citizens by instructing bystanders on how to perform CPR.  She has also assisted two callers with childbirth.  Shannon currently holds the record at the Sheriff's Office for the most CPR saves, as well as the most "Stork Pins" awarded for assistance with childbirths.  Shannon is only the second Sheriff's Office professional staff member to be presented with an H. Thomas Guerry Award.
Sheriff Bill Brown said, "The courage and selflessness displayed by the deputies who rescued and attempted to rescue so many people during the Whittier Fire brought great credit upon them and the Sheriff's Office.  Shannon Hoggenbosch's reliability and skill as a dispatcher is nothing short of exceptional.  If you have an emergency, she is exactly the type of person you want answering the phone.  I am privileged to work with all of the men and women of the Sheriff's Office, but today I am especially proud of these honorees."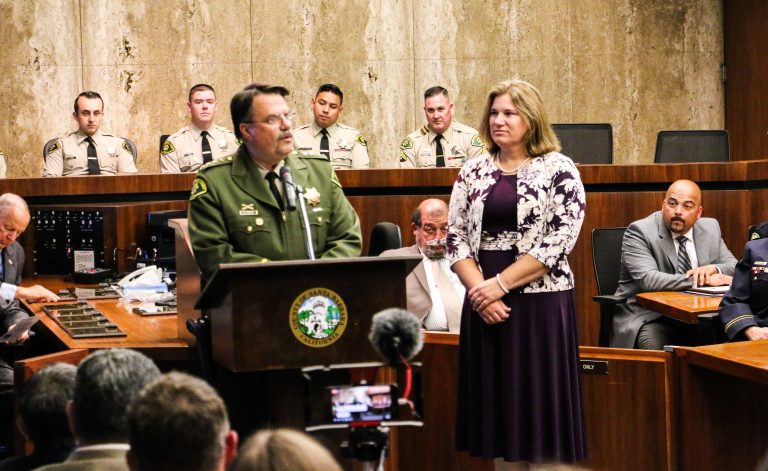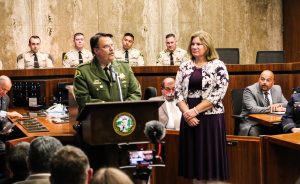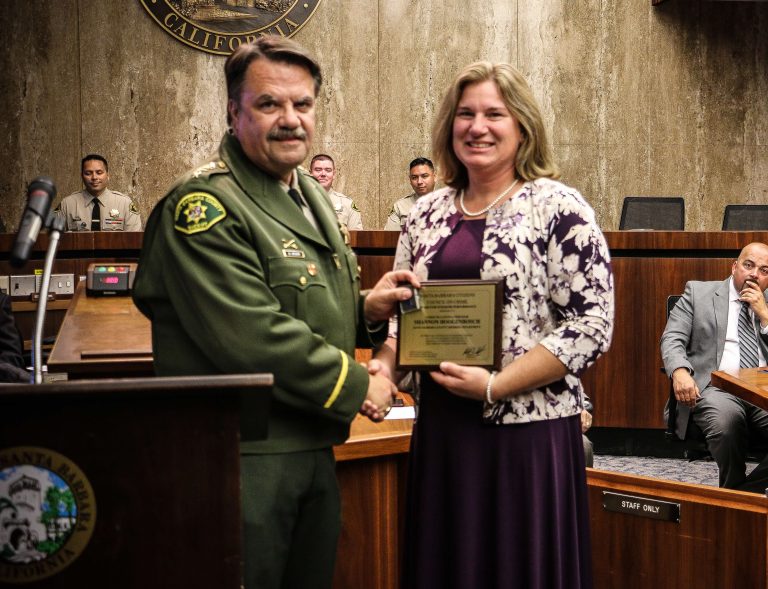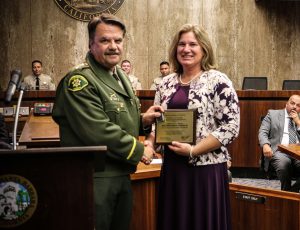 The Sheriff's Office wants to thank the Santa Barbara Citizens Council on Crime for putting on the H. Thomas Guerry Awards for the past 49 years and for providing an opportunity to recognize law enforcement personnel who have gone above and beyond to protect and serve their community.