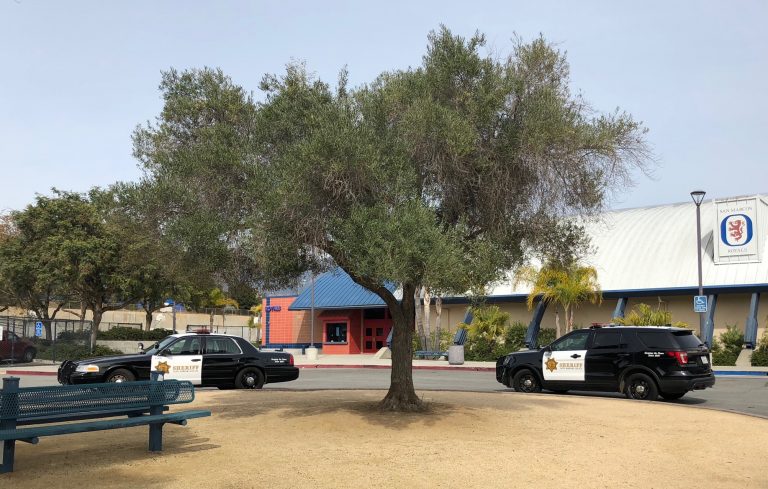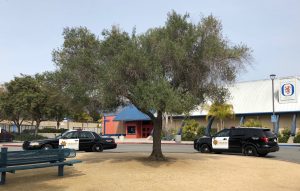 The Santa Barbara County Sheriff's Office in collaboration with the Santa Barbara Unified School District is investigating additional threatening graffiti located at San Marcos High School. At approximately 9:30 a.m. this morning, March 9, 2018, three graffiti messages threatening violence were found in the boy's locker room.  A student who observed the graffiti took a photo and posted it on social media and then reported it to a School Official.  Shortly after, School Administrators were also notified of the graffiti from several posts on the new STOPit anonymous reporting app.
Sheriff's deputies, who were already on the campus to provide security following threatening graffiti found in the girl's locker room on March 7, 2018, were able to respond immediately and begin an investigation into the incident.  Sheriff's deputies and School Administrators are working together to determine the source of the graffiti.  Detectives assigned to the Criminal Investigations Division are assisting with the investigation. At this time, there is no evidence to suggest the graffiti located on March 7, 2018, is related to the threatening messages located on today's date.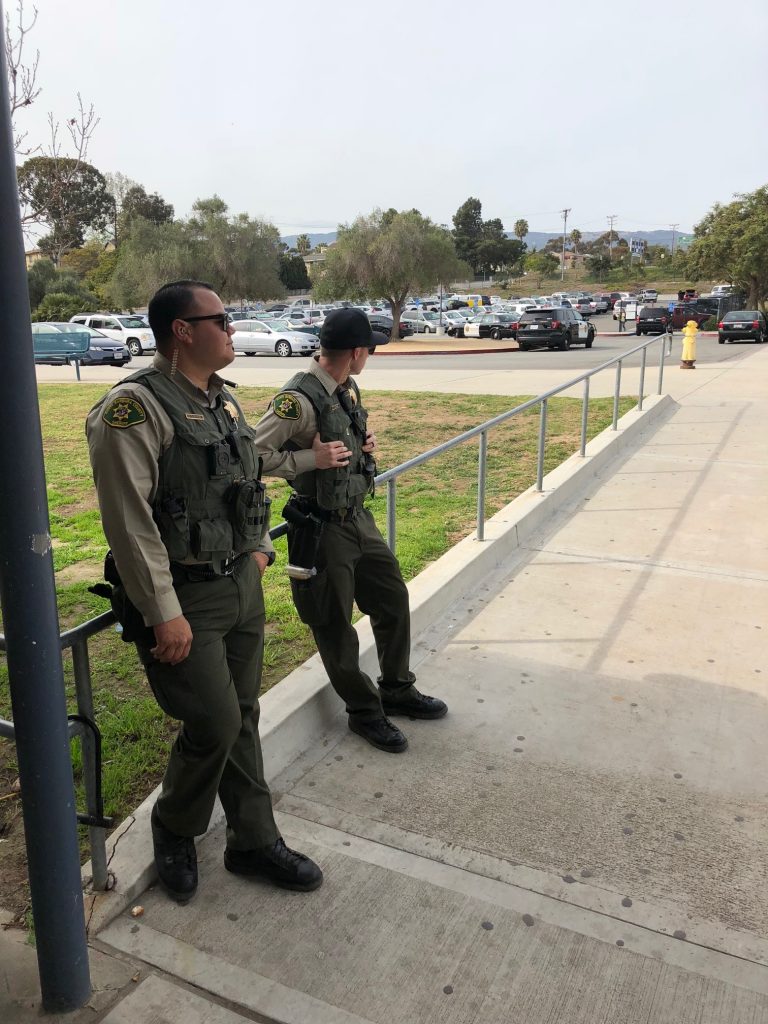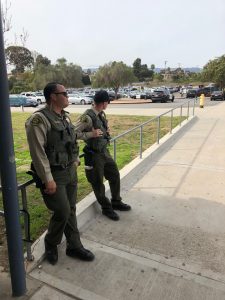 Anyone with information that would assist investigators on either of the graffiti incidents at San Marcos High School, is asked to please contact the Sheriff's Office at 805-683-2724.  To leave an anonymous tip, please call 805-681-4171 or go to our website at https://www.sbsheriff.org/home/anonymous-tip/.
While the validity of these threats has not yet been determined, the Sheriff's Office takes all threats of school violence seriously and investigates these matters accordingly.  Sheriff's deputies will continue increased patrols of the campus today and next week.
The Sheriff's Office wants to remind community members that threats of school violence are not only disruptive to students and staff, but they also divert law enforcement resources away from investigations where crimes have occurred.